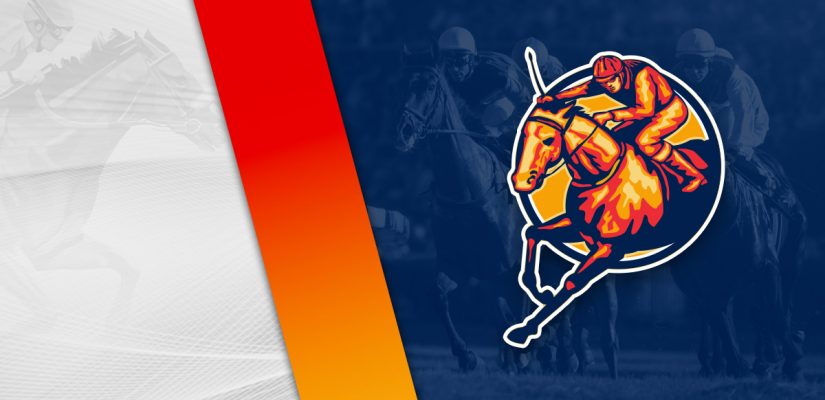 We're off to the west coast on Saturday afternoon for a big day at Santa Anita Park. It's a stakes day and the most notable meeting on the schedule in this one. Along with Santa Anita, we're in Arkansas at Oaklawn Park for three picks.
Santa Anita Park has more than $2,000,000 million in prize money to be won on this card. The main show is the $650,000 Santa Anita Handicap (Gr. 1), but there is a Road to the Kentucky Derby prep race on the schedule, too.
The $400,000 San Felipe Stakes (Gr. 2) is worth 50-20-10-5 points towards the Kentucky Derby. It isn't worth as much as the Santa Anita Handicap, but it's important for the race in May at Churchill Downs.
If you are looking for more horse racing picks, go to our Oaklawn Park page. Head below for our best Santa Anita Park picks on March 5, 2022.
Race 6 – San Felipe Stakes
(1) Happy Jack
+800 (8/1)
(2) Worse Read Sanchez
+2000 (20/1)
(4) Beautiful Art
+1200 (12/1)
(5) Doppelganger
+180 (9/5)
(6) Forbidden Kingdom
+160 (8/5)
(7) Cabo Spirit
+500 (5/1)
Post Time: 2:33 p.m. PST
Distance: 1 1/16 Miles
Purse:$400,000
Race 6 is a $400,000 assignment covering 1 1/16 miles on the dirt. Doppelganger and Forbidden Kingdom should have a big chance of striking in the $400,0000 San Felipe Stakes (Gr. 2).
Doppelganger is 1st, 4th in two races and looked good on debut in a $52,000 assignment on December 11. He came back on January 29 in the $200,000 San Vicente Stakes (Gr. 2) to finish 4th.
Forbidden Kingdom is 2 for 4 in six attempts, finishing 1st, 3rd, 2nd, 1st in four races. In his most recent assignment, Forbidden Kingdom beat Pinehurst by 2 ¼ lengths in the $200,000 San Vicente Stakes (Gr. 2).
This was after placing 2nd behind Messier by 3 ½ lengths in the $100,000 Bob Hope Stakes (Gr. 3) on November 14 at Del Mar. Always competitive and in great form right now, Forbidden Kingdom looks like a good selection to score 50 points with a win.
Race 9 – Beholder Mile
(2) Moonlight d'Oro
SCRATCH
(3) As Time Goes By
-125 (4/5)
(4) Founder's Day
+3000 (30/1)
(5) Miss Bigly
+500 (5/1)
(6) Envoutante
+160 (8/5)
Post Time: 4:00 p.m. PST
Distance: 1 Mile
Purse:$500,000
Race 9 is a mile on the dirt in the $500,000 Beholder Mile (Gr. 1). Evountante and As Time Goes By will be hard to ignore in the Beholder Mile.
Envoutante is 6 for 16 and she is looking good recently. The mare is a top-3 runner in five of his six attempts going into Saturday.
She is coming off a 6 length $500,000 win in the Falls City Stakes (Gr. 2) over Bonny South. That was an impressive run from Envoutante.
Envoutante struggled in the $500,000 Juddmonte Spinster Stakes (Gr. 1) to finish 5th. It was a nice bounce-back performance for a win.
As Time Goes By is worth keeping in mind as well. The mare is 6 for 13 and sizing up a hat-trick.
She had a 1 ¼ length $100,000 win in the Bayakoa Stakes (Gr. 3) and followed up with a 13/12 length blowout in the $200,000 La Canada Stakes (Gr. 3) on New Year's Day.
Look for her to set the pace and clear in a mile assignment. The pace has to favor her versus this field. After winning the Beholder with Swiss Skydiver, look for another with As Time Goes By for Kenny McPeek.
Race 11 – Santa Anita Handicap
(2) Why Why Paul Why
+600 (6/1)
(4) Soy Tapatio
+2000 (20/1)
(5) American Theorm
+1200 (12/1)
(6) Express Train
+160 (8/5)
(7) Kiss Today Goodbye
+1500 (15/1)
(8) Stilleto Boy
+250 (5/2)
Post Time: 5:00 p.m. PST
Distance:1 ¼ Miles
Purse:$650,000
The feature is saved for the final race of the day at Santa Anita Park. Stilleto Boy and Express Train should be big threats in this one.
Stilleto Boy is a two-time winner in 13 events, but has gone winless in his last four graded events. These were not too easy, though.
They were all Grade 1 races, most recently showing 3rd in the $3,000,000 Pegasus World Cup on January 29. Finishing behind two studs in Knicks Go and Life Is Good, Stilleto Boy is a serious contender.
#2 Express Train, trained by John Shirreffs, repeats in the G2 San Pasqual at Santa Anita, under smart handling by jockey @VictorEspinoza! Congrats to the owners @StablesCrk & breeders Dixiana Farms!@tvgmike & @christinablackr with in-depth analysis on the winning ride & trip! pic.twitter.com/wWV7w7HLrU

— TVG (@TVG) February 6, 2022
Express Train is 6 for 16 and looking at a hat-trick on Saturday. He finished 3rd, 1st, 1st in his previous three attempts.
Express Train won the $200,000 San Antonio Stakes (Gr. 2) by a nose over Hot Rod Charlie on December 26. Solid run.
He followed up with a 3 ¼ length win in the $200,000 San Pasqual Stakes (Gr. 2) on February 5. His speed reading over the last year reads well over this field. Express Train has to be liked in this one.