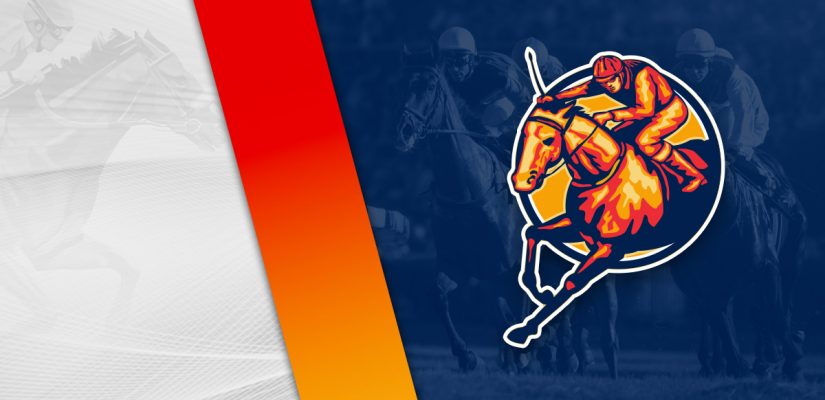 For a Monday, we're spoiled a bit today with six racecourses open for wagering in the US. It's generally a slow day, but the long weekend has some bonus racing on Monday.
Fair Grounds is home to the only stakes racing in the US today. There are five stakes races with $75,000 available in each event. The biggest racetrack operating is at Santa Anita Park in California.
Hot Rod Charlie was upset at Santa Anita yesterday against Express Train. Santa Anita doesn't have any stakes racing scheduled on Monday, though it's shaping up to be a good card.
I have three picks at Fair Grounds and Santa Anita today. Access our Fair Grounds Race Course for more horse racing picks on Monday. Head below for free Santa Anita Park picks on December 27, 2021.
Race 1
(1) Exit Soul
+1500 (15/1)
(3) Lucky Girl
+600 (6/1)
(4) Isola Mia
+1500 (15/1)
(5) Celestia
+2000 (20/1)
(6) Micro Share
+250 (5/2)
(7) Sterling Crest
+350 (7/2)
(8) Let Freedom Rain
+600 (6/1)
(9) I Got a Gal
+600 (6/1)
(10) Jerusalema
+400 (4/1)
Post Time: 12:00 p.m. PST
Distance:1 Mile
Purse:$67,000
The first event at Santa Anita Park is a mile assignment on the turf for a $67,000 purse. Look at Sterling Crest and Micro Share as potential winners.
Sterling Crest has finished 2nd, 4th, 2nd in three events in her career. In her most recent outing, Sterling Crest placed 2nd behind Miss Mattie B by 3 ¾ lengths in a $70,000 assignment on November 27.
Prior to that attempt, Sterling Crest was 4th in the $200,000 Surfer Girl Stakes on October 3. Moving down in grade helped plenty and the filly is sliding down a bit further to $67,000.
Micro Share showed 3rd at Del Mar on November 20. It was a decent attempt as a rookie in a $70,000 race.
Micro Share started slow but had lots of kick deep into the race to finish less than 3 lengths away. If Micro Share had more track in that one, she likely wins.
The $450,000 filly likely comes on well Monday afternoon. Expect improvement at a mile with more runway to work with.
Race 6
(1) Holden the Lute
+250 (5/2)
(2) Bud Knight
+200 (2/1)
(3) Mongolian Legend
+500 (5/1)
(4) Stone's River
+400 (4/1)
(5) Sir Flatter
+1500 (15/1)
(6) Perfecto Amor
+300 (3/1)
Post Time: 2:37 p.m. PST
Distance: 6 Furlongs
Purse:$37,000
The sixth race at Santa Anita Park is a $37,000 event covering 6 furlongs. Holden the Lute and Bud Knight should have a strong presence in the stretch.
Holden the Lute is a one-time winner through 16 events. In her most recent outings, Holden the Lute has finished 4th, 4th, 4th, 3rd.
Holden the Lute most recently showed 3rd on November 28 for $38,000. This was after going 4th on October 10 for a $36,000 prize.
Bud Knight is 1 for 20 with his most recent win back on May 27, 2020. He's gone winless in 11 straight attempts since the win.
In his latest outing, Bud Knight finished 7th for $30,000 at Del Mar. Bud Knight placed 2nd behind Steak and Cheese by 1 ¾ lengths for $28,000 prior to that attempt.
He should put together a big race in this one, but I'm pointing towards Holden the Lute versus this field. Holden the Lute should carry good value at post time.
Race 8
(4) Charge Cash
+400 (4/1)
(5) Active Account
+1000 (10/1)
(6) Squalotoro
+500 (5/1)
(8) Harbor Sky
+800 (8/1)
Post Time: 3:40 p.m. PST
Distance:7 Furlongs
Purse:$26,000
Race 8 goes for $26,000 at Santa Anita Park on Monday afternoon. Bronn and Ronamo should be good for the shortlist under these terms in Race 8.
Ronamo is 2 for 23 in his career and should be good for a strong run in this race. He has finished 2nd, 2nd, 4th, 3rd, 5th in his last five attempts.
In his most recent outing, Ronamo finished 5th for a $40,000 purse. This came after showing 3rd on September 19 in a $34,000 assignment.
Down to $26,000, Ronamo is going to have a strong argument in this one. Bob Baffert's Bronn should be tough as well. This is a family horse with his wife listed as the owner.
Bronn is a two-time winner through ten attempts. He's finished 3rd, 4th, 6th, 5th in his last four outings.
In his last attempt, Bronn finished 5th in a $33,000 event on October 29. Bronn finished 6th on December 19 for $36,000. A class drop will do him well.
Bronn has been sharp in morning workouts, with a time of 47.80 seconds at 4 furlongs and 1:00.20 at 5 furlongs on December 20. There appears to be enough value here to consider Bronn.