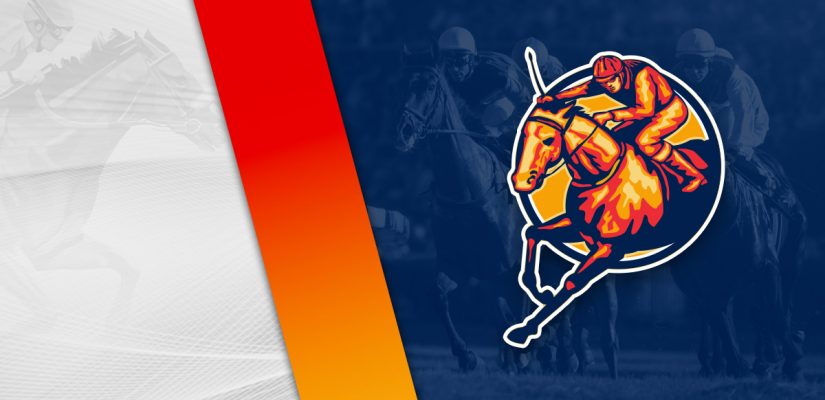 It's back to regularly scheduled this Saturday after missing out on last week. We missed last Saturday as a result of Christmas, but there is plenty of action to be had tomorrow.
If you are looking for any exquisite stakes racing, then you are going to be disappointed. Pay attention to the end of January at Gulfstream Park for the Pegasus if that's what you are looking for.
The biggest races on the docket this afternoon is at Santa Anita Park and Oaklawn Park. I don't care much for Oaklawn, but going to see what's going on at Santa Anita in California.
Santa Anita Park has nine races with $994,000 in prize money up for grabs. For more horse racing picks, check out our Aqueduct Racetrack page. Head below for free Santa Anita Park picks on December 31, 2021.
Race 1
(1) Life in Paradise
+3000 (30/1)
(2) Ever Smart
+350 (7/2)
(3) Distractedprincess
+200 (2/1)
(4) Map to my Heart
+500 (5/1)
(5) Wiki Wahine
+1500 (15/1)
(6) What a Feeling
+500 (5/1)
(7) Angel of Freedom
+250 (5/2)
Post Time: 12:30 p.m. PST
Distance: 7 Furlongs
Purse:$67,000
This looks like a good race to get the day started at Santa Anita Park. Race 1 covers 7 furlongs for a $67,000 purse. Consideration for Angel of Freedom and Distractedprincess looks prudent.
Angel of Freedom has finished 3rd, 3rd, 3rd, 6th, 3rd, 2nd in his previous six attempts. She's getting better and nearly got home in her latest attempt.
Angel of Freedom placed 2nd behind Park Avenue by 5 lengths for $61,000 on October 29. That was a solid go and another race in that form should put Angel of Freedom somewhere close to the front.
Distractedprincess is a rookie filly for Bob Baffert. She is looking for a big career and should look good right away. Distractedprincess was purchased for $385,000 in 2019 and is expected to do well at this level.
She has looked sharp in workouts, with times of 59.80 and 1:00.00 at 5 furlongs leading up to today. Everything suggests she is well-prepared for her debut and has a big chance of going in as a rookie.
Race 2
(2) King Appollo
+200 (6/1)
(3) Fowler Blue
+250 (5/2)
(5) Socal Red
+2000 (20/1)
(6) Bright Leaf
+250 (5/2)
Post Time: 1:00 p.m. PST
Distance:1 Mile
Purse:$40,000
Race 2 goes for a mile on the dirt. Bright Leaf and King Apollo should be in the mix in the stretch run.
Bright Leaf has finished 5th, 9th, 1st, 2nd in his career and should be tough to beat in this one if he's interested. Two races back, Bright Leaf got home with a 4 ¼ length win for a $27,000 purse.
That was a nice attempt from Bright Leaf, but it was in a lower class. In his last race, he placed 2nd behind Tizlightning by a head for $45,000.
King Apollo should be tough to catch if he's going in his most recent form. He has finished 8th, 7th, 3rd, 1st and coming off a big performance on December 10.
King Apollo beat Happy Runner by ¾ lengths for a $36,000 purse on December 10. That was an impressive attempt after showing 3rd for a $36,000 purse at Del Mar.
I think he's going to have enough in the stretch if there is any interest in running on Friday.