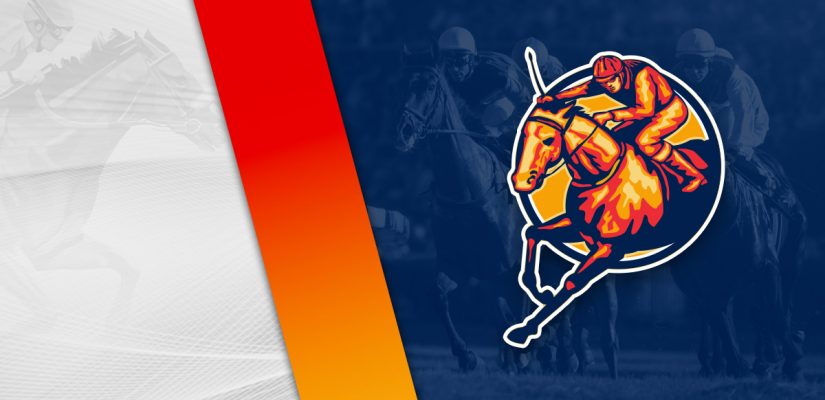 It's a big card on Friday with at least 15 racecourses available for wagering. You'll need to go to Turfway Park in Kentucky for stakes racing. There are four stakes events, with two worth $100,000 at Turfway.
The Road to the Kentucky Derby continues on Saturday at Tampa Bay Downs. The $400,000 Tampa Bay Derby (Gr. 2) comes with 50-20-10-5 points tomorrow afternoon.
We'll likely be handicapping the Tampa Bay Downs card on Saturday. Before tomorrow, though, we're going to Aqueduct Racetrack and Santa Anita Park.
Santa Anita Park has eight races worth $451,000 on Friday. Head below for our best Santa Anita Park picks on March 11, 2022.
Race 2
(1) Heaven's Music
+160 (8/5)
(3) Grazen Sun
+350 (7/2)
(4) Mr Freebie
+2000 (20/1)
(5) Magnificent Ride
+400 (4/1)
Post Time: 12:59 p.m. PST
Distance: 6 Furlongs
Purse:$67,000
Race 2 covers 6 furlongs with a $67,000 purse up for grabs. Heaven's Music and Area Code should be dangerous participants in this race.
Heaven's Music is winless in nine attempts, with finishes of 2nd, 2nd, 4th, 3rd, 2nd in his previous five races. It's going pretty well with consistent performances.
Heaven's Music placed 2nd behind Quick Buck by a neck for $67,000. It was a nice run after showing 3rd on January 22 in a $39,000 race.
I don't know if Heaven's Music can consistently keep up in this class. Area Code finished 5th on debut on February 20.
Area Code was 5th in a $67,000 assignment. That doesn't look special. However, the colt should do much better at 6 furlongs after a drop in distance.
Expect an improvement with Area Code having a nice opportunity to secure a win.
Race 4
(1) Chloe's Girl
+600 (6/1)
(2) Micro Share
-125 (4/5)
(4) Happy Happy
+1500 (15/1)
(5) Bicameral
+1200 (15/1)
(6) Sweet Talked
+200 (2/1)
Post Time: 2:02 p.m. PST
Distance: 1 Mile
Purse:$67,000
The fourth race at Santa Anita Park covers a mile for a $67,000 purse on the dirt. Micro Share and Sweet Talked are going to be tough customers in Race 4.
Sweet Talked made her debut on February 12 and it didn't go as planned. She was 5th and could have been better, but she is open to improvement.
Sweet Talked was timed at 1:01.60 and 1:01.80 at 5 furlongs. Her best workout was a 4-furlong attempt of 47.20 seconds.
Micro Share is 3rd, 2nd in two attempts on November 20 and January 7. She showed 3rd in a $70,000 event and placed 2nd in a $67,000 race.
In her third race, the filly is going to be a dangerous one to strike home with a win.
Race 7
(2) Mister Bold
+600 (6/1)
(3) Quick Finish
+300 (3/1)
(6) The Rule of King's
+1500 (15/1)
Post Time: 3:38 p.m. PST
Distance:6 Furlongs
Purse:$43,000
Fury Kap and I'm Corfu should be tough in Race 7. The seventh race has a $43,000 purse covering 6 furlongs on the dirt.
Fury Kap is 1st, 9th, 1st in three career starts. The only race Fury Kap didn't win was a stakes race. In the two other easiest races, Fury Kap made it look easier.
He defeated Sometimes Always by 1 ¼ lengths in a $26,000 event on February 12. That was much easier and it showed with the final result.
I'm Corfu is 8 for 44 in his career and 1st, 1st, 1st, 2nd, 2nd, 6th, 3rd in the last seven. In his most recent win, I'm Corfu beat Colonel Klink by 1 length in a $24,000 event.
Since then, I'm Corfu has struggled to get to the front. I'm Corfu most recently showed 3rd in a $40,000 event. That was fine.
Not the best gelding, but against a field of this caliber, I'm Corfu should be reliable on a win ticket.