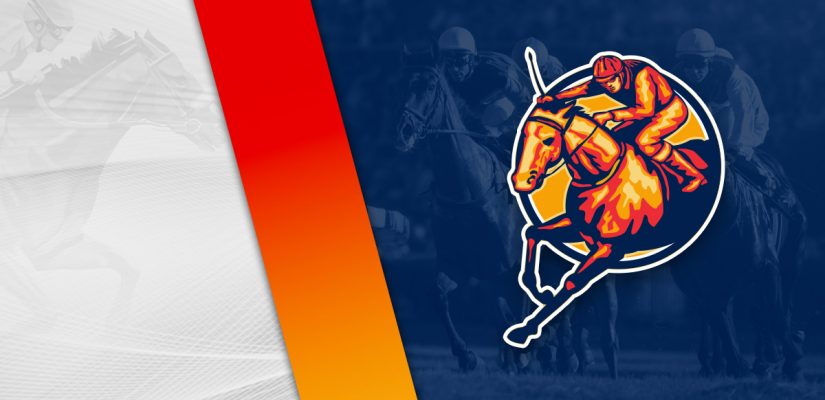 More horse racing on Sunday and hopefully more winners as well. We had six picks and six winners on Saturday between Oaklawn Park and Santa Anita Park. The big winners yesterday were the teams of Forbidden Kingdom and Express Train.
Forbidden Kingdom gets 50 points on the Road to the Kentucky Derby and the top prize in the $400,000 San Felipe Stakes (Gr. 2). Then in the $650,000 feature in the Santa Anita Handicap (Gr. 1), Express Train came through in a thriller at the wire.
We had winners on both horses and looking for more at Santa Anita Park on Sunday. Santa Anita is putting on a $598,000 card across nine races. Head below for our best Santa Anita Park picks on March 6, 2022
Race 2
(1) No Hang Charlie
+250 (5/2)
(4) Absolute Unit
+250 (5/2)
(5) Impossible Task
+160 (8/5)
Post Time: 1:05 p.m. PST
Distance: 1 Mile
Purse:$40,000
Race 2 is a mile for a $40,000 purse on Sunday. This looks like a race between No Hang Charlie and Impossible Task in the stretch run.
It could get interesting, with No Hang Charlie likely putting up a big fight for a win. He is 8th, 1st, 7th, 1st in four races.
In his most recent attempt, No Hang Charlie came through for a half-length $31,000 win on February 4. This was good work after finishing 7th on November 28 in a $38,000 assignment.
Impossible Task should be a threat from the outside in this one. He is 2 for 14 in his career and finished 1st, 3rd, 6th, 2nd in the last four races.
In his most recent attempt, Impossible Task placed 2nd behind Holden the Lute by ¾ lengths in a $40,000 race. That was good following a class drop.
In his most recent win, Impossible Task defeated Albizu by a half-length in a $36,000 race. He's been handeling tougher races well since then and should do well on Sunday.
Race 3
(1) Hong Kong Harry
+160 (8/5)
(2) Carmelita's Man
+200 (2/1)
(4) Prince Maior
+600 (6/1)
(5) There Goes Harvard
SCARTCH
Post Time: 1:40 p.m. PST
Distance: 1 Mile
Purse:$69,000
Race 3 covers a mile for a $69,000 purse on the turf. Carmelita's Man and Hong Kong Harry should show up well in this one.
Carmelita's Man is 4 for 14 in his career and has finished 2nd, 2nd, 4th, 1st, 5th in his previous five races. Two races back, Carmelita's Man beat Wilder Than Most by 1 ¼ lengths in a $63,000 event on October 1.
In his next and most recent appearance assignment, Carmelita's Man finished 5th in a $69,000 race. He's going to need more to be competitive on Sunday.
Carmelita's Man will be tested by Hong Kong Harry in the stretch here. Hong Kong Harry is 4 for 7 and he should be good on his US debut.
The gelding should do well in this after finding success in Europe. The Irish bred Hong Kong Harry is a turf specialist that should have success.
Hong Kong Harry is 1st, 1st, 3rd, 2nd in his previous four starts against tough opponents. He should have the edge against the Americans.
Race 4
(1) Classic Mark
+1200 (12/1)
(2) Win the Day
+500 (5/1)
(4) Bletchley Park
+250 (5/2)
(6) Mongolian Box
+2000 (20/1)
Post Time: 2:10 p.m. PST
Distance:1 Mile
Purse:$67,000
Race 4 is a mile on the dirt for a $67,000 prize. Piroli is 4th, 2nd in two races throughout his career. In his most recent attempt, Piroli placed 2nd behind Armagnac by 2 ¼ lengths in a $67,000 assignment.
This was after Piroli finished 4th in a $52,000 assignment on December 11. Piroli has to be of some interest in these terms. He is shortlisted and considered on Sunday.
Kerouac could be too tough to beat, though. The colt is in similar form and did the same, finishing 4th and 2nd in the first two races of his career.
He finished 4th on January 21 for a $67,000 prize and then improved to place 2nd behind Cover Me Up by 1 ½ lengths in the same grade. Slight edge to Kerouac over Piroli at the wire.