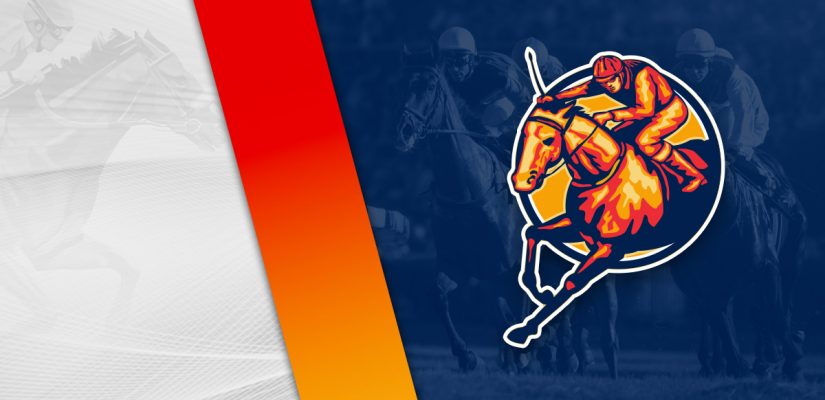 The BetOnline racebook is offering four racecourses on the thoroughbred schedule Monday. In a rare appearance to open the week, there is Santa Anita Park on the schedule.
We had a lot of success at Santa Anita on Saturday. All three of our horses came through as winners. That included the Santa Anita Handicap (Gr. 1) and San Felipe Stakes (Gr. 2).
In the San Felipe, Forbidden Kingdom won 50 points and the top prize in that race. In the feature with the running of the $650,000 Santa Anita Handicap (Gr. 1), Express Train won at the wire for a strong win.
We have an all-California card on Monday, with selections at Golden Gate Fields and Santa Anita. Santa Anita has eight races worth $427,000 on this card.
Head below for our best Santa Anita Park picks on March 7, 2022
Race 1
(1) Suzie Qzz Brother
+800 (8/1)
(2) Bang For Your Buck
+600 (6/1)
(3) Letsgetlucky
+200 (2/1)
(5) Majestic Wind
+1500 (15/1)
(6) Joe Don Looney
+800 (8/1
(7) Hail Freedom
+250 (5/2)
(8) Midnight Somewhere
+400 (4/1)
Post Time: 12:30 p.m. PST
Distance: 6 Furlongs
Purse:$69,000
The first event at Santa Anita is a $69,000 event covering 6 furlongs on the turf. Hail Freedom and Letsgetlucky should have a say in the stretch run.
Hail Freedom has a win in ten attempts, with top-3 finishes in nine straight after finishing 4th in his debut. He captured the win on January 15 for a $67,000 purse.
That was a sharp 1 ¼ length win and then looked in form on February 5. Hail Freedom placed 2nd behind Crash Corrigan by ¾ lengths for $69,000.
Letsgetlucky is 2 for 8 and in the top-3 in all eight outings. He's in top form and has stakes experience.
Letsgetlucky is 1st, 3rd, 3rd in his previous three attempts. Three races back, Letsgetlucky got it done with a 3 ½ length win for $63,000.
The win brought on tougher races, most recently showing 3rd in the $150,000 Don Valpredo California Cup Sprint Stakes. That was a pretty good run at that level.
Look for Letsgetlucky to be a tough customer in Race 1.
Race 2
(1) Scream and Shout
+600 (6/1)
(2) Keep Your Coil
+400 (4/1)
(3) Warren's Memorable
+800 (8/1)
(4) Chrome of Our Own
+800 (8/1)
(5) Season to Remember
+160 (8/5)
(6) Ruthies Racer
+800 (8/1)
(7) Flag Salute
+1000 (10/1)
Post Time: 1:00 p.m. PST
Distance: 6 Furlongs
Purse:$22,000
Race 2 looks like it should come down to Scream and Shout and Season to Remember in the stretch run. This 6-furlong challenge comes with a $22,000 purse.
Scream and Shout is 1 for 8 and is 1st, 2nd, 4th, 2nd in her previous four outings. The mare came through with a $17,000 win by a nose on October 17.
Despite two close calls, Scream and Shout hasn't been back to the winner's circle. She ran a good race in her most recent attempt, though.
Scream and Shout placed 2nd behind Lunatic by 7 lengths in a $26,000 event. This race down to $22,000 should put her firmly in the mix.
Season to Remember is 1 for 11 and can get back to winning form after placing 2nd in back-to-back races.
In her previous two, Season to Remember placed 2nd behind Happy Trails by 2 lengths in a $26,000 race and then ¾ lengths for $26,000.
Season to Remember should be tough down to $22,000. Her form has the advantage over Scream and Shout.
Race 5
(2) Kirstenbosch
+500 (5/1)
(3) Secret Fix
+1000 (10/1)
(5) Martini Mischief
+180 (8/5)
(6) American Heights
+250 (5/2)
Post Time: 2:43 p.m. PST
Distance:6 ½ Furlongs
Purse:$67,000
Race 5 is a $67,000 event covering 6 ½ furlongs on the dirt. Musica and Martini Mischief should be the ones to watch closely.
Musica placed 2nd behind Ironic Twist by 1 ¼ lengths for a $67,000 purse. That was an impressive debut and Musica is open to more.
Martini Mischief should threaten as well. She is making her debut and rates as a contender. He work in practice runs has been impressive.
She was clocked at 48.40 and 47.60 seconds at 4 furlongs and 1:00.20 at 5 furlongs. The $150,000 filly looks ready to go, but in a small upset, I'm backing Musica after looking good in her first race.