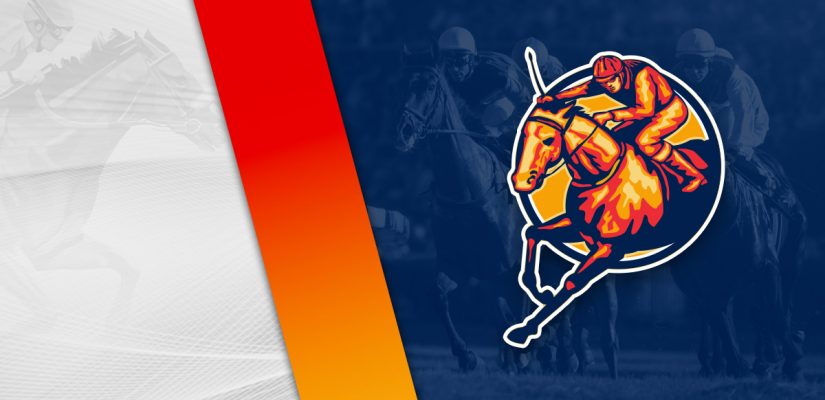 Santa Anita Park is open for racing on Sunday, as they have nine races eligible for wagering. A total of $447,000 available to horsemen. There is one stakes race on the docket, with the running of the $100,000 California Flag Handicap. The California Flag Handicap is reserved for horses 3 years of age and up. Besides Belmont Park and Santa Anita Park, there isn't much in the way of stakes racing on Sunday afternoon. Next weekend is for Ascot Racecourse in the UK to take the spotlight. They will have five big stakes races for sizable purses on the line.
$25 Risk-Free Horse Racing Bet!
The next big event in the US is the running of the Breeders' Cup Classic in November. It will be a nice weekend of racing between November 6 and November 7. The Cup Classic is scheduled for November 7 at Keeneland.
In last year's edition, Todd Pletcher's Vino Russo won the $6,000,000 race at Santa Anita Park. Unlike most notable stakes races, the Breeders' Cup Classic doesn't have a home track. It's been at Santa Anita Park for five of the last eight years, but will be back at Keeneland for the first time since 2015. Head below for our free Santa Anita Park picks for October 11, 2020.
Race 1
(1) Empress of Fire
+250 (5/2)
(2) Kleen Karma
+300 (3/1)
(3) Pushing Sixty
+500 (5/1)
(4) Warrior's Moon
+800 (8/1)
Post Time: 1:00 p.m. PST
Distance:1 ⅛ Miles
Purse:$57,000
Right out of the gate with Race 1 at Santa Anita on Sunday afternoon. Empress of Fire and On Mars likely have something to say in this event. Empress of Fire gets the inside rail on the grass out of the gate. She is 1 for 3 in her career, with an impressive effort on July 27 at Del Mar for a $50,000 purse.
Empress of Fire won by 2 ½ lengths over Rockie Causeway. She was a fairly sizable underdog in that race, so it came as a slight surprise. Her connections probably would have been content with just getting into the money in the top-3, but she excelled at won.
Momentum was unable to translate to her next performance on September 7, though. Empress of Fire finished 6th in the $57,000 allowance race. I think that's where many people had her finishing in the race she won. Therefore, maybe the 2 ½ length win might have been a lucky break for Empress of Fire?
She has an opportunity to show that it was a fluke on Sunday. The most likely horse preventing that from happening is On Mars. On Mars has finished in the top-3 in 6 of 7 races. She has been in the top-3 in five straight performances.
In her most recent win, On Mars won by 4 ½ lengths over Cheerful Charm in a $55,000 race. On Mars followed up to place 2nd behind Harper's Gallop for a $57,000 purse. If On Mars runs as expected today, then a trip to the winner's circle isn't out of the equation on Sunday afternoon.
Race 7 – California Flag Handicap
(1) Grinning Tiger
+1000 (10/1)
(2) Mikes Tiznow
+200 (2/1)
(3) Rookie Mistake
+1500 (15/1)
(5) Ultimate Bango
+1000 (10/1)
Post Time: 4:13 PST
Distance:5 ½ Furlongs
Purse:$100,000
Race 7 is the feature race of the day at Santa Anita Park. The $100,000 California Flag Handicap will cover 5 ½ furlong on the turf. Six horses are expected to run in the biggest event at Santa Anita on Sunday.
It should be a good one, with Mikes Tiznow and Galilean a couple of tough customers. They should be able to provide the rest of the field with a big challenge. Mikes Tiznow was on a monster run with six straight appearances in the top-2 and a hat-trick on his resume.
Mikes Tiznow has not been used much over the last year, though. He won the $50,000 Albany Stakes in 2019 by 1 ½ lengths, and then only came back to defend his title a year later. Despite the layoff, Mikes Tiznow followed up with another win by ¾ lengths. That prompted his promotion to the $100,000 Green Flash Handicap (Gr. 3) on August 22.
His first graded race didn't go as well, with Mikes Tiznow reaching the wire in 4th. This is another $100,000 assignment for Mikes Tiznow, but is going to be a little less difficult. Galilean is going to give problems for Mikes Tiznow, though. He is 5 for 11 in his career and has more graded experience than Mikes Tiz Now.
Galilean was looking for a hat-trick in the $150,000 Del Mar Mile Handicap (Gr. 2) on August 23. He ran alright for 5th, but looked much more comfortable in the $100,000 Soi Phet Stakes, a win by 4 lengths, and the $125,000 California Dreamin' Stakes on July 26.
Galilean won that event by a half length over Whooping Jay. This race on Sunday resembles those two Black Type races rather than the Del Mar Mile, which had some really good horses in it. Galilean should be able to edge out the field in the California Flag Handicap.
Race 8
(1) Detective Bernardo
+600 (6/1)
(2) Investment Account
+450 (9/2)
(3) Red Hot Cat
+1200 (12/1)
(4) Sir Williams Dream
+2000 (20/1)
(5) Lovesick Blues
+400 (4/1)
(7) From the Get Go
SCRATCH
(9) Wedding Groom
+160 (8/5)
Post Time: 4:44 p.m. PST
Distance:6 ½ Furlongs
Purse:$32,000
Race 8 is our last pick at Santa Anita Park on Sunday. Let's make it a good one. Front the Get Go has been scratched from the race, so this $32,000 dirt race is down to eight runners. I'm looking at Investment Account and Wedding Groom for the win in Race 8. Investment Account is looking for the first win of his career after finishing 3rd, 2nd, 7th, 6th, 8th in his first five outings.
After placing 2nd on June 28 at Los Alamitos, Investment Account has been going in the wrong direction. In his most recent performance, he finished 8th in a $55,000 event on September 26, which was next to last. This drop in class should help assist getting Investment Account back on track. He can win this race, but at the very least this should be a good event for his confidence. Expect Investment Account to compete hard in Race 8.
Wedding Groom will make his third outing on Sunday at Santa Anita Park. There were some promising signs in his first two performances. He placed 2nd on July 2 in a $21,000 and $28,000 event. Wedding Groom continues to go up in class and is getting another promotion to a $32,000 race on Sunday. Is he ready for this level?
Note that the race Investment Account placed 2nd in, that was a $40,000 event on June 28. The competition isn't the hottest, but I'd rather take a shot on a horse that has more value on the morning-line. With Investment Account in one of the easiest assignments of his career, let's roll the dice with the No. 2 horse.