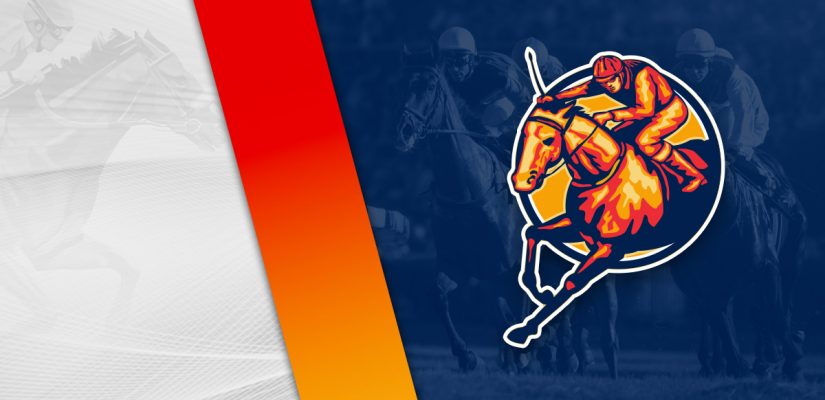 Columbus Day brings some of the bigger tracks out on a Monday. This is a day of the week typically reserved for the smaller operations, but Santa Anita Park is going to take advantage of the holiday and offer some wagering options on Monday afternoon. Belmont Park is the other notable racecourse with a card on Monday. Your usual suspects are running today as well, with Thistledown, Presque Isle, Parx, and Finger Lakes all offering their typical Monday cards. If you are looking for even more horse racing picks, we have you covered at Thistledown on Monday as well.
$25 Risk-Free Horse Racing Bet !
All eyes are on the horses being pointed to the $6,000,000 Breeders' Cup Classic (Gr. 1) in November. Tiz the Law is recently coming off a breezing session at 5 furlongs. He wasn't pressed too much in that workout, completing it in 1:01.54. We won't see any horse on the racetrack at the caliber of Tiz the Law today, but hopefully an opportunity to make a profit at Santa Anita Park. Santa Anita is putting on an eight-race card with a total of $297,000 available in prize money on Columbus Day. Head below for our free Santa Anita Park picks for October 12, 2020.
Race 2
(2) Maria's Royalty
+1200 (12/1)
(3) Tiz a Unicorn
+200 (2/1)
(4) Turkish Angel
+3000 (30/1)
(5) True Mischief
-125 (4/5)
Post Time: 1:36 p.m. PST
Distance:1 Mile
Purse:$20,000
We will get going at Santa Anita Park with Race 2. This event features a mile of racing on the dirt for a $20,000 purse. Tiz a Unicorn and True Mischief are likely going to have a strong case for a win in the stretch.
Tiz a Unicorn drops down in class after finishing 7th in back-to-back performances to open her career. She finished 7th in a $32,000 event on May 30 and then followed up with the same on August 7 in a $25,000 event.
Her E Speed Figure was not up for those tasks. She recorded speed readings of 21 and 54 in those two races. That's not good enough. Perhaps the drop in class will help, but she will have to run better.
Despite moving down to a $20,000 race, it likely won't mean much if Tiz a Unicorn can't show up with a better performance on Monday. That said, Tiz a Unicorn is going to be a threat to get to the winner's circle versus the competition presented to her on Monday.
True Mischief should be in the mix against this beatable field as well. She has shown improved form recently to finish 3rd and 2nd after a slow start to her career. True Mischief finished outside of the top-3 in her first six races before placing 2nd on August 2.
She was 5 ¾ lengths behind Soothing in a $19,000 race in that one. True Mischief followed up for 3rd on August 23 in a similar race. The young filly has been in fine form in the morning leading up to Monday.
She registered times of 48 seconds at 4 furlongs, along with 1:00.60 and 1:00.20 at 5 furlongs. This is the least competitive field she's been faced with in her career thus far. That should be the difference for True Mischief on Monday afternoon at Santa Anita.
Race 6
(1) Tilted Towers
+250 (5/2)
(2) Grit and Curiosity
+180 (9/5)
(3) Little Juanito
+800 (8/1)
Post Time: 3:42 p.m. PST
Distance:5 ½ Furlongs
Purse:$59,000
Race 6 is the feature race at Santa Anita Park on Monday. It's on the turf over 5 ½ furlongs for a $59,000 purse. For Santa Anita, a $59,000 purse for a feature race is fairly modest. In any case, this should be a quality five-horse race.
I'm banking on Tilted Towers and Grit and Curiosity to run a close race here. Tilted Towers is 2 for 4 in his career and feeling good after two straight wins. He will seek the hat-trick on Monday afternoon at Santa Anita.
Tilted Towers started off 6th and 5th before finding the winner's circle on August 15. He beat Much More Halo by 1 ½ lengths in an impressive showing. Proving that it wasn't a fluke, Tilted Towers followed up to win again on August 30 by 1 length in a $59,000 race.
Based on his form in August, he must be brought into consideration in this race. If Tilted Towers didn't have to deal with a horse coming off a Grade 2 appearance, then he'd be the horse to beat in this one. But Grit and Curiosity is likely going to be a strong challenge for Tilted Towers.
Grit and Curiosity won 3 of 4 races and thought a graded event was a good idea. It wasn't bad as Grit and Curiosity got into the prize money after showing 3rd in the $200,000 Eddie D Stakes (Gr. 2). Not a bad effort by any means against a good field.
Prior to that outing, Grit and Curiosity won a $88,000 allowance race by a length over Seven Nation Army. Just a few weeks early, he was a 2 ¾ length winner over Candy Cornell in a $86,000 race. His outing in a $200,000 stakes race should only help provide him with helpful experience back down in class on Monday. Look for Grit and Curiosity to edge this field out.
Race 7
(1) Uncaptured Hero
+200 (2/1)
(2) Press Briefing
+800 (8/1)
(3) Carpe Victoriam
+120 (6/5)
(5) Shady Empire
+500 (5/1)
Post Time: 4:13 p.m. PST
Distance:6 Furlongs
Purse:$35,000
We are back over to the main track for Race 7. Five horses are scheduled to run 6 furlongs on the dirt for a $35,000 purse. We should see a competitive spirit from Uncaptured Hero and Carpe Victoriam in this race. Uncaptured Hero gets the inside rail out of the gate and should be a better horse than what we've seen most recently from him.
After winning on November 9, 2019 in a $34,000 maiden event by a head, Uncaptured Hero struggled in the $100,000 Sham Stakes (Gr. 3) and a waiver claiming event worth $27,000 on August 30 to finish 6th and 5th. It seems that the Sham Stakes sucked the confidence out of him, but it could be due to the layoff. The Sham Stakes was in January, and his next outing was in August.
That's the only race we've seen Uncaptured Hero run in since the Sham Stakes, so we'll see if rust played a role in that result. One race isn't enough of a sample size to garner much from. He's coming off a nice 5-furlong workout on October 3 with a time of 1:00.40. If that's any indicator, then Uncaptured Hero is going to run a close race on Monday.
Press Briefing is 1 for 5 in his career and down in class today after 7th in back-to-back outings. He won on June 27 at Los Alamitos by a half length in a $17,000 event, and then regressed hard in two $41,000 and $25,000 events. Press Briefing was 7th in both races, so confidence appears to be at a low for him as well. Overall in his career, Press Briefing has finished 9th, 7th, 1st, 7th, 7th. I'm going to side with his rival in a race we likely see improvement from Uncaptured Hero.