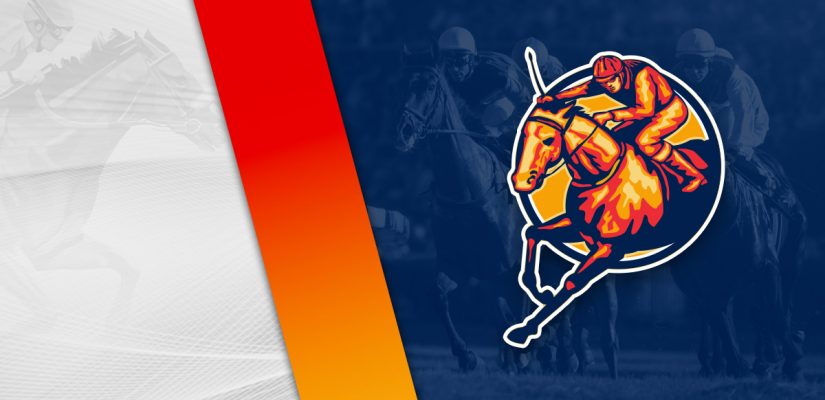 There should be some entertaining racing on the schedule on Friday. A few of the better known tracks, including Keeneland, Santa Anita, and Belmont are all offering action today. The biggest prize money can be found elsewhere, though, as Remington Park has a stakes day on Friday. We have you covered for the big day in Oklahoma with three selections in a dirt race and two big turf races at Remington Park.
$25 Risk-Free Horse Racing Bet!
Woodbine in Toronto has two of the biggest races left in the month of October. The running of the $600,000 E.P. Taylor Stakes (Gr. 1) on Saturday, and then the final leg of the Canadian Triple Crown with the running of the $400,000 Breeders' Stakes on October 24. Besides that, attention is squarely on the $6,000,000 Breeders' Cup Classic (Gr. 1) in November. Beyond a betting perspective, I'm just excited to see that talented field line up in the same gate on November 7.
We're in California for this Friday card at Santa Anita Park. There will be eight races on this card with a total of $378,000 up for grabs. It's an even split on the main track and turf, with four on the dirt and four on the grass. Head below for our free Santa Anita Park picks for October 16, 2020.
Race 2
(1) Capital Heat
+400 (4/1)
(2) Jan Jan Can
+500 (5/1)
(3) Adrienne's Progeny
+1200 (12/1)
(4) Little Miss Ellie
-125 (4/5)
(5) Rickie Nine Toe's
+250 (5/2)
Post Time: 1:33 p.m. PST
Distance:6 ½ Furlongs
Purse:$32,000
We will get started at Santa Anita Park with Race 2. This event covers 6 ½ furlongs on the main track for a $32,000 purse. It's scheduled to be a small field, with five horses set to participate in Race 2. Little Miss Ellie and Rickie Nine Toe's could get into a competitive duel in this one. Rickie Nine Toe's is going to be a tough out for Little Miss Ellie on Friday afternoon. She's done almost everything right in her career, but get to the winner's circle.
Rickie Nine Toe's has finished in the top-3 in 5 of 6 races in her career. She was on a five-race streak of finishing in the top-3. Rickie Nine Toe's has finished 2nd, 3rd, 2nd, 2nd, 3rd, 6th. Her most recent performance was her worst finish for 6th on September 25. Rickie Nine Toe's went up in class for that event and didn't go very far. It was for a $55,000 purse, with Rickie Nine Toe's a pretty hefty underdog to win. Back down in class for Friday, expect to see Rickie Nine Toe's run a strong race.
Little Miss Ellie has been close in three straight races. She has done everything right, but denied in all of her outings. Little Miss Ellie has placed 2nd in all three. In her first outing as a rookie, Little Miss Ellie placed 2nd behind Blazing Charm for a $28,000 purse by a neck. She followed up to place 2nd by a half length, and then 2nd again on August 21 by 1 length. Little Miss Ellie hasn't been far away in three career performances. She is knocking on the door and has a good chance of finally striking today.
Race 7
(1) Kneedeepinsnow
+800 (8/1)
(2) Microrithms
+120 (6/5)
(4) Grinning Tiger
+800 (8/1)
(5) Surfing Star
+500 (5/1)
(6) California Star
+800 (8/1)
(7) Champagneonme
+600 (6/1)
Post Time: 4:14 p.m. PST
Distance:6 Furlongs
Purse:$59,000
Race 7 is the co-feature race of the day at Santa Anita Park. There is a $59,000 purse available on the main track for the second-last race of the day in Santa Anita. Surfing Star and Microrithms might be the toughest to catch on Friday in Race 7.
Surfing Star has been a consistent operator and seldom used over the last two years, so expect him to be fresh for this performance. Dating back to October 14, 2018, Surfing Star has gone 1st, 1st, 3rd, 2nd, 3rd. Overall in his career, Surfing Star is a winner in 3 of 8 events.
Following a year-plus layoff, Surfing Star returned to the track on August 29 at Del Mar. He ran well enough to grab some show money. Surfing Star finished 3rd in that race for a $59,000 purse. After the lengthy break, perhaps Surfing Star just needed a race to shake off some of the rust. If that's the case, then Surfing Star should be able to show improvement on Friday.
The hore that Surfing Star lost to on August 29 was Microrithims, who he will see once again today. Microrithims won by 1 ½ lengths over Desert Law, and had a clear advantage against Surfing Star for over a 3 length advantage. Microrithims is aiming for four straight wins on Friday.
This horse has been dominating with a stretch of 1st, 2nd, 1st, 1st, 1st in his previous five performances. He's finished in the top-3 in 7 of 8 career starts, and 5 of 8 in going to the winner's circle. Prior to beating Desert Law and Surfing Star, Microrithims beat Jammy Eddy by a neck earlier in August. This assignment shouldn't be too difficult for him to handle on Friday at Santa Anita Park. Look for Drayden Van Dyke to pilot Microrithims to the winner's circle again.
Race 8
(1) Keep Dancing
+1500 (15/1)
(3) Buy Wave Buy
+2000 (20/1)
(5) Cheerful Charm
+1500 (15/1)
(6) Rose's Crystal
+350 (7/2)
(7) Slew's Screen Star
+1500 (15/1)
(8) Rockie Causeway
+120 (6/5)
Post Time: 4:44 p.m. PST
Distance:1 Mile
Purse:$55,000
The final race at Santa Anita Park on Friday will be on the turf for a $55,000 purse. This event will cover a mile of racing, with two horses likely going to be close to the top prize in the stretch. Rose's Crystal and Rockie Causeway are both in good form right now. Rose's Crystal has made six outings in her career and finished in the top-3 in two of them.
One of her best performances came in her latest outing on August 21. Rose's Crystal showed 3rd to get into the money for the first time since February 16. That was for a $55,000 purse, so Rose's Crystal is staying put in this class for her Friday entry.
Rockie Causeway will have to fight through traffic from the No. 8 post position, but that may not matter much versus this competition. She has looked good in her last two performances after finishing 4th as a rookie on June 19. Rockie Causeway placed 2nd behind Empress of Fire by 2 ½ lengths for a $50,000 purse.
In her latest performance, Rockie Causeway placed 2nd behind Pushing Sixty by a half length in a $55,000 event on August 21. She has been in great form in the morning with times of 1:00.60 at 5 furlongs on October 3, and most recently a time of 48.40 seconds at 4 furlongs on October 10. This should be a winnable race for Rockie Causeway to close out the card at Santa Anita Park on Friday.