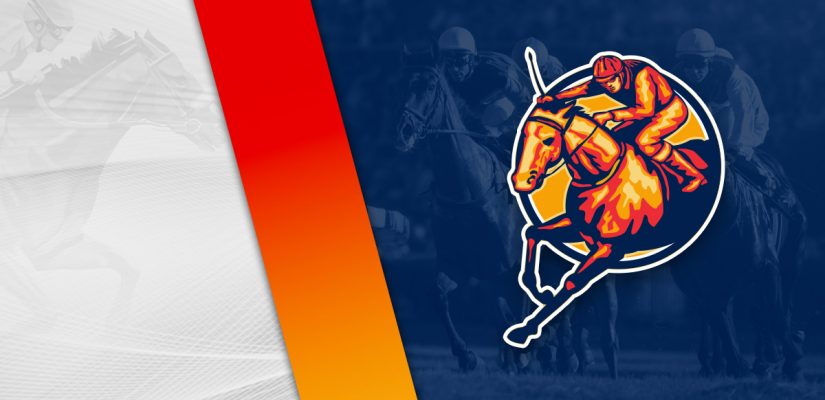 We're at Santa Anita Park on Sunday for some horse racing at my favorite racecourse on the west coast. Santa Anita Park has ten races on the docket worth $590,000. The $200,000 Twilight Derby is a big event in the US on Sunday. If you're looking for the biggest races of the day, you will have to go to Woodbine in Toronto where there are several big time stakes races.
The running of the $600,000 E.P. Taylor Stakes (Gr. 1) is the feature race in North America on Sunday. Along with the E.P. Taylor Stakes, there are three other stakes events worth at least $100,000 at Woodbine. You can find several toss ups at Woodbine, so I'm just going to watch that card for future reference.
Santa Anita Park is typically a good track to me, so hopefully that can continue on Sunday afternoon. If BetOnline was your primary racebook, you can use MyBookie in the meantime and receive a 8% cash back on losses. They are still in the process of recovering from a cyber attack. According to their social media, BetOnline hopes to provide a concrete timetable soon, so that sounds like a good sign. We have more horse racing picks at Belmont Park today as well. Head below for our free Santa Anita Park picks for October 18, 2020.
Race 4
(1) Wilshire Dude
+120 (6/5)
(3) Paynter's Boy
+500 (5/1)
(4) Quality Line
+250 (5/2)
(5) Indy Jones
+500 (5/1)
Post Time: 2:40 p.m. PST
Distance:1 Mile
Purse:$24,000
Race 4 should be a good one in this small five-horse field for a $24,000 purse. This event will cover a mile on the main track. Quality Line and Wilshire Dude should be involved in the stretch in this race. It'd be disappointing if both of these runners aren't anywhere to be found at the final furlong. Quality Line is looking for a bounce-back performance after going from 2nd in back-to-back outings to 6th on October 2.
Quality Line was coming off a long layoff, so he might have just needed to shake some of the rust off. He placed 2nd on July 28 in a $40,000 assignment as a big underdog and then went MIA until a few weeks ago. Quality Line returned to the track to finish 6th in a $33,000 event on October 2. With the loss, Quality Line is looking for his first win since March 18, with a winless streak that has turned into seven straight outings. Overall, Quality Line is 3 for 25 in his career.
Wilshire Dude has been a consistent runner recently to go 1st, 2nd, 3rd in his last three outings. He won on August 8 by ¾ lengths in a $22,000 event, and then fell to 2nd and 3rd in a $26,000 and $28,000 event. Wilshire Dude slides down slightly in class, and will get an easier assignment on Sunday in this race. He appeared to be in good form in the morning on October 11 with a time of 48 seconds at 4 furlongs. This should be a winning run for Wilshire Dude.
Race 5
(1) Witch's Vow
+800 (8/1)
(4) Much More Halo
+160 (8/5)
(5) Port Saint Joe
+250 (5/2)
Post Time: 3:11 p.m. PST
Distance:5 ½ Furlongs
Purse:$55,000
A $55,000 purse over 5 ½ furlongs of racing will be on offer in Race 5 at Santa Anita on Sunday. We'll head over to the turf for this one, as six horses are expected to run 5 ½ furlongs on the grass. Port Saint Joe and Much More Halo should do something in the stretch in this race.
Port Saint Joe is coming off the best performance of his career, but will have to continue to show improvement to do better than 3rd. In the eighth outing of his career, Port Saint Joe got into the top-3 for the first time on August 24.
Port Saint Joe showed 3rd for a $55,000 purse with a late bid in the stretch. He was a heavy underdog, but ran better than expected. The kick in the stretch was encouraging for Port Saint Joe, and he was fairly close at the wire.
He was 2 ½ lengths behind the leader when it was all said and done. It's something to build on for Port Saint Joe going into Sunday. Much More Halo was in that race as well, and he was able to hold off Port Saint Joe by a length to grab place money.
Much More Halo has placed 2nd in 4 of his previous 5 performances, including his last two in July and August at Del Mar. In 5 of 8 career starts, Much More Halo has placed 2nd, so it might be time for him to finally get over the hump and into the winner's circle.
Much More Halo was purchased for $390,000 in 2019, so wins in this class have to be expected from him soon. After just missing out in most of his races, expect Much More Halo to get over the hill at Santa Anita Park today.
Race 7
(1) Dim Lights
+600 (6/1)
(2) Awesome Galaxy
+3000 (30/1)
(3) Majestic Gigi
+800 (8/1)
(4) Miss Fraulein
+160 (8/5)
(6) Norma's Love
+400 (4/1)
(8) Breakfast Ball
+1000 (10/1)
Post Time: 4:13 p.m. PST
Distance:5 ½ Furlongs
Purse:$35,000
Race 7 is our final selection at Santa Anita Park for Sunday. It includes a 5 ½ furlong workout for a $35,000 purse on the turf. Norma's Love and Miss Fraulein should be willing participants in the stretch in this one. Norma's Love has been in the top-2 in 3 out of 6 races in her career.
It's been up and down for her, with a win in the second race of her career on November 10, 2019 at Gulfstream Park West. This was after debuting in 10th on September 28, 2019. Since the win, Norma's Love has gone 2nd, 4th, 2nd, 6th.
In her most recent performance, Norma's Love finished 6th at Del Mar in a $57,000 assignment. That was far too tough, but this race should be more of an interest to her. For the purchase price of $100,000, Norma's Love should be expected to compete in a $35,000 race.
Miss Fraulein has been more of a consistent runner throughout her career. She has finished in the top-3 in 6 of 7 races. Miss Fraulein is 2 for 7 in her career, with the most recent won on August 30 at Del Mar in a $34,000 event by 3 ¼ lengths over With This Vow.
She's gone 4th and 3rd since that win, showing 3rd in her latest outing on October 10 in a $57,000 race. This is much easier than the two $57,000 events Miss Fraulein entered after winning on August 30. On a big class drop today, look for Miss Fraulein to show up this competition with a win.