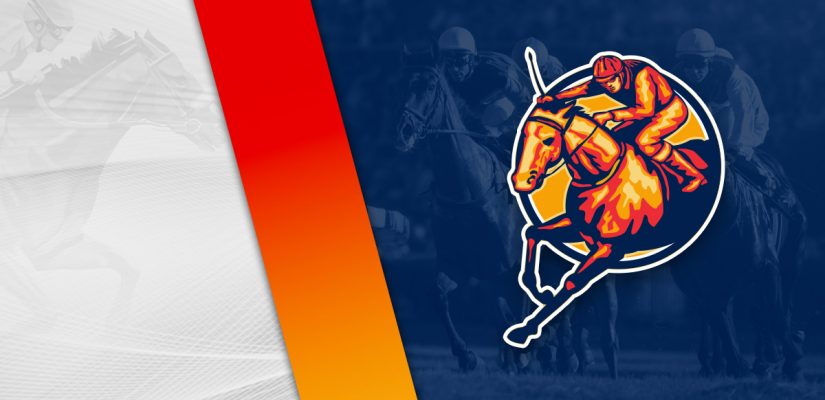 On a slow Friday, as far as stakes racing is concerned, there are some well-known racecourses on the card today. You have the option of betting Keeneland, Woodbine, Belmont Park, and Santa Anita Park. Of course, there are some smaller tracks available for wagering as well. We have a few horse racing picks at Penn National Race Course this evening, so if you are looking for more selections, I suggest checking it out to see if there's anything you agree with. We're at Santa Anita Park in California here Hall of Fame trainer Bob Baffert has some trainees running on Friday.
$25 Free Risk-Free Horse Racing Bet!
Bob Baffert's Authentic lost in a duel to a girl, Swiss Skydiver, in the Preakness Stakes after upsetting Tiz the Law in the Kentucky Derby. We are going to see more from Authentic and Baffert soon in the Breeders' Cup Classic. We will have a rematch of the Kentucky Derby between Authentic and Tiz the Law, who will also be joined by several other talented horses in the $5,000,000 Grade 1 race. Baffert hopes to pick up some small money on Friday at Santa Anita Park.
Santa Anita Park is offering nine races for a total of $337,000 in prize money. We'll see what this card does for us on Friday. Along with three picks at Penn National, we have two more at Santa Anita Park for today. Head below for our free Santa Anita Park picks for October 23, 2020.
Race 2
(1) Derby Quest
+3000 (30/1)
(2) Park Avenue
+300 (3/1)
(3) Hatshepsut
+3000 (30/1)
(4) Flash Magic
+100 (1/1)
(5) Beautiful Gift
+120 (6/5)
Post Time: 1:33 p.m. PST
Distance:1 Mile
Purse:$55,000
There are three $55,000 purses at Santa Anita Park on Friday afternoon. They are the biggest races of the day in Santa Anita. Race 2 will go for a mile on the main track, with five horses expected to run in this event. Bob Baffert is scheduled to run two trainees in this race, with Beautiful Gift and Flash Magic both participating. We could have a duel on our hands between Baffert's entries in this one.
Beautiful Gift and Flash Magic are the most talented horses in this mile long event. Beautiful Gift made her debut on September 5 at Del Mar and looked strong as a first-time runner. He showed 3rd in the $55,000 event, and is open for improvement under Baffert's guidance. Beautiful Gift had been in good form in the morning, with recorded times of 48.40 and 47.60 seconds at 4 furlongs. She was also clocked at 59.20 seconds at 5 furlongs on October 2. You have to believe that she's going to be close.
Flash Magic will be making her third outing on Friday. She has been consistent so far, as Flash Magic has placed 2nd in back-to-back races to get her career started. Flash Magic was 2nd on August 22 in a 2 ½ length loss behind Princess Noor. Princess Noor is one of the finest fillies in the world, so that is an acceptable loss. Despite the loss, Flash Magic was by far the second best horse in that race, as she grabbed place money by 4 ¾ lengths over Avisse.
Flash Magic followed up for 2nd on by a nose behind Heels Up in another $55,000 event. That was a photo finish, with Heels Up winning the bob at the wire. It could have really gone either way. It wasn't a bad run at all by Flash Magic. She has looked good in the morning as well, with times of 47.60 and 48.20 seconds at 4 furlongs. It should be close against Beautiful Gift, with Flash Magic likely edging her stablemate out.
Race 5
(1) River North
+2000 (20/1)
(2) Master Ryan
+160 (8/5)
(3) First Prez
+500 (5/1)
(4) Count Alexei
+300 (3/1)
(5) Squared Straight
+400 (4/1)
(6) N. K. Rocket Man
+350 (7/2)
(7) Mr. Clutch
+3000 (30/1)
Post Time: 3:13 p.m. PST
Distance:5 ½ Furlongs
Purse:$55,000
Race 5 is another one of the $55,000 co-feature events at Santa Anita Park on Friday. This event will cover 5 ½ furlongs on the turf. Master Ryan and N. K. Rocket Man are on my shortlist in this race. Yes, the horse's name, at least its racing name, is N. K. Rocket Man. While there is no connection to Kim Jong-un, N. K. Rocket Man is a fine enough horse that should be able to eventually find out what the winner's circle looks like.
N. K. Rocket Man has finished 4th, 6th, 5th in his first three races. In his most recent outing, he finished 5th on October 2 in a $55,000 event. He showed a bit of kick late in the stretch to show a bit of promise for future outings. N. K. Rocket Man is coming off a respectable workout in 49.20 seconds on October 17. This is an easier assignment than N. K. Rocket Man has had to deal with in previous performances, so he might be able to make things interesting.
Master Ryan has already beaten N. K. Rocket Man fairly easily, though. If there's any runner that should give N. K. Rocket Man some problems it has to be Master Ryan. Master Ryan finished 2nd in the race that N. K. Rocket Man was 5th in on October 2. He lost that race by a neck, while finishing well ahead of N. K. Rocket Man. Master Ryan has finished in the top-3 in four straight performances and top-2 in three out of his last four outings. In 7 of 8 career races, Master Ryan has been in the top-3. He should strike here after coming close so many times before.