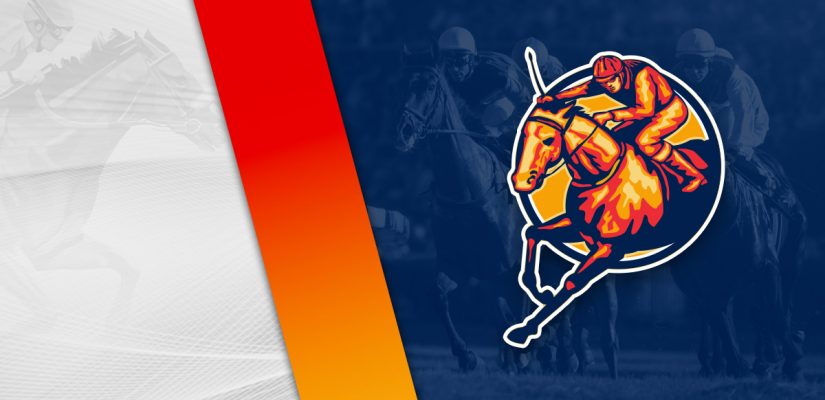 There is horse racing on the schedule Sunday at some of the top tier racecourses in North America. We have Woodbine, Santa Anita Park, Keeneland and Belmont Park going this afternoon. The biggest stakes race on this card is the $150,000 Rood & Riddle Dowager Stakes (Gr. 3) on the turf at Keeneland. This is one of $100,000 races, the other at Belmont today. We're opening the day at Santa Anita Park with three selections.
Santa Anita Park has nine races worth $415,00 in prize money. For our Belmont picks, check out the Belmont Park page. Head below for our free Santa Anita Park picks for October 24, 2021.
Race 5
(1) Invincibella
+200 (2/1)
(2) Melting Snow
+350 (7/2)
(3) Storming Lady
+500 (5/1)
(4) Rose Princess
+800 (8/1)
(5) Fantasy Heat
+180 (9/5)
(6) Trickle In
+800 (8/1)
Post Time: 3:06 p.m. PST
Distance:6 Furlongs
Purse:$42,000
Race 5 is a $42,000 event covering 6 furlongs on the turf. Invincibella and Fantasy Heat should have a strong presence in this one in the stretch.
Invincibella is 4 for 28 in her career, and has finished 1st, 8th, 1st, 3rd in her career. She was a winner on June 18 with a head win over Loud Loud Music for a $36,000 purse.
Invicibella came back two races later to defeat Storming Lady by a half length in a $39,000 event. However, she couldn't keep it going in her most recent attempt, showing 3rd at Santa Anita Park on October 16 for a $36,000 purse.
Fantasy Heat is 4 for 11 in her career, finishing 2nd, 2nd, 1st in her previous three attempts. She placed 2nd on September 25 in a Holly Hundy by a half length for a $59,000 purse.
Fantasy Heat responded with a neck win in a $74,000 event on August 15. Down all the way to $42,000 against this field, Fantasy Heat has to be the horse to beat.
Race 6
(1) Ascot Storm
+160 (8/5)
(2) Joe Don Looney
+350 (7/2)
(3) Half Right
+500 (5/1)
(4) Sensemaker
+1000 (10/1)
(5) Sea To Success
+1000 (10/1)
(6) Crash Corrigan
+500 (5/1)
(7) The Beat
+1200 (12/1)
Post Time: 3:37 p.m. PST
Distance:6 Furlongs
Purse:$39,000
In the sixth race at Santa Anita, there's 6 furlongs of racing on the dirt. Joe Don Looney and Ascot Storm are going to run a close race. Both should be there at the wire jostling.
Joe Don Looney is 3 for 10 with a winning performance on August 12 in a $39,000 event. That was a win over Catbernay by a half length.
Joe Don Looney placed 2nd behind Baby Gronk by a neck for a $49,000 event on September 10. That was a good effort from Joe Don Looney, and another like that is going to put him close at the wire.
Ascot Storm is 2 for 5 in his career, and has finished 1st, 3rd, 8th, 6th, 1st in five attempts. He opened with a 4 ¾ length win over Finding Silver in a $55,000 race.
Then in his most recent, Ascot Storm defeated Diva's Finale by 5 ¼ lengths in a $33,000 purse. Ascot Storm should have the upper hand on this field.
Race 8
(3) Cadillac Margarita
+3000 (30/1)
(4) Benedict Canyon
+400 (4/1)
(5) Shes Bout A Mover
+250 (5/2)
Post Time: 4:40 p.m. PST
Distance:6 Furlongs
Purse:$75,000
Race 8 covers 7 furlongs for a $75,000 purse. Benedict Canyon and Eda should have the best chance of doing in Sunday.
Benedict Canyon has finished 3rd and 1st in two races. She showed 3rd in a $70,000 event as a rookie on August 21.
Benedict Canyon came back with a win by a nose for a $70,000 prize on September 5. Look for her to go well, but Eda should provide a lot of pressure.
Eda has finished 1st, 2nd, 5th in three attempts. The filly won as a first-time runner on June 19 for a $61,000 purse.
Eda has been stakes racing since then, as the $550,000 Bob Baffert trainee placed 2nd in the $200,000 Sorrento Stakes (Gr. 2), and then 5th on September 5 in the $300,000 Del Mar Debutante Stakes (Gr. 1).
That was too tough, but down to a $75,000 assignment, Eda must get respect in this one.