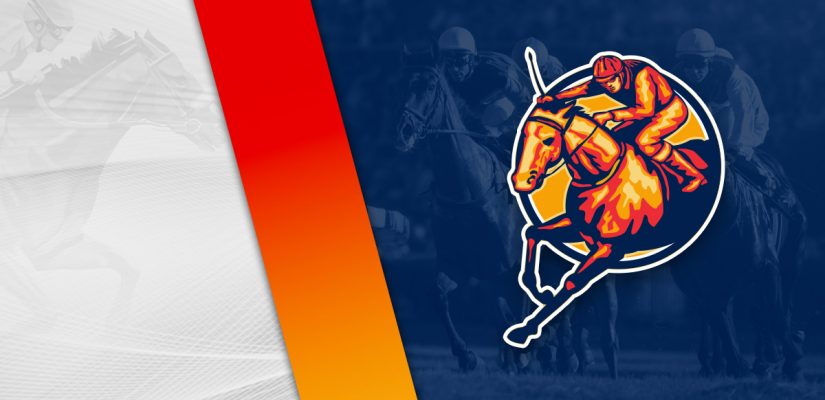 Friday is here and we have six stakes races on the schedule. Keeneland has the biggest races on the docket with the running of the $150,000 Rubicon Valley View Stakes (Gr. 3) and Myrtlewood Stakes. Belmont Park has the most stakes races of the weekend with eight races scheduled, including the $300,000 Empire Classic Stakes.
This is a warm up for what's to come next weekend at Del Mar. The Breeders' Cup, which includes the feature race the Breeders' Cup Classic, is at Del Mar in California next weekend.
The $6,000,000 Breeders' Cup Classic is the feature, but there are a total of 15 races with at least a million dollars up for grabs between next Friday and Saturday.
We are going to open today in California at Santa Anita Park. Santa Anita has nine races worth $320,000 in prize money on Friday. Head below for our free Santa Anita Park picks for October 29, 2021.
Race 4
(1) Park Avenue
+120 (6/5)
(2) Dream of Jeanne
+300 (3/1)
(3) Angel of Freedom
+400 (4/1)
(4) Assignation
+350 (7/2)
(5) Lil Town Sis
+600 (6/1)
Post Time: 2:35 p.m. PST
Distance:1 Mile
Purse:$61,000
Race 4 is a $61,000 event on the dirt covering a mile. I'd look at Dream of Jeanne and Park Avenue for the win in this event.
Dream of Jeanne is a one-time runner and will make her sophomore run on Friday. The filly finished 4th on September 2 as a rookie in a $70,000 assignment.
Not a bad debut given the difficulty of that race. She is down in class to $61,000 on Friday and should compete for the win versus this field.
Park Avenue has finished 6th, 3rd, 2nd, 2nd in four attempts, placing 2nd in back-to-back events on August 5 and September 2.
She finished 3 lengths back for a $70,000 prize, and 4 lengths back most recently in another $70,000 race. The same effort should be good to hit the wire 1st.
Race 5
(2) Sauls Call
-125 (4/5)
(3) Mr. T's Thirsty
+250 (5/2)
(4) Double The Gold
+800 (8/1)
(5) Last Renegade
+600 (6/1)
Post Time: 3:05 p.m. PST
Distance:6 Furlongs
Purse:$36,000
Race 5 is a $36,000 event for 6 furlongs on the turf. Mr. T's Thirsty and Sauls Call should be the top contenders in this assignment. Mr. T's Thirsty has finished 3rd, 1st, 4th, 3rd, 5th, 5th in six attempts with a win on June 27.
The colt beat What in Blazes by ¾ lengths in a $45,000 assignment. That was a good look for Mr. T's Thirsty, but he hasn't been back since. Since the win, he's only been stakes racing in four attempts, so this should be easier.
In his most recent outing, he finished 5th in the $75,000 Royal Owl Stakes on September 26. This was after going 5th in the $100,000 I'm Smokin Stakes on September 4.
Sauls Call is 2 for 6 and has finished 4th, 2nd, 5th, 1st, 1st, 2nd in six races. The gelding was a back-to-back winner on August 15 and September 25.
He defeated Thirsty Chapo by 6 ¼ lengths for a $36,000 score, and then a 4 length win on September 25. Sauls Call came just short most recently on October 8 by a neck.
Sauls Call is coming off a blazing hot workout on October 23 with a time of 59.60 seconds. That kind of form indicates that Sauls Call is going to be a tough horse to catch in Race 5.
Race 7
(2) Bold Voyager
+200 (2/1)
(3) Harbor Sky
+160 (8/5)
(4) Vegas Moon
+2000 (20/1)
(5) Launch Pad
+300 (3/1)
(6) Test Drive
+400 (4/1)
Post Time: 4:02 p.m. PST
Distance:1 Mile
Purse:$24,000
Race 7 is a $24,000 event for a mile on the dirt. Bold Voyager and Harbor Sky should have the upper hand in this one, with Launch Pad having an outside chance at the win.
Bold Voyager is 1 for 10 in his career, scoring a win on September 10 for a $21,000 purse. He beat Tiz Vicious by 1 length in a pretty good attempt for the gelding.
However, Bold Voyager was unable to follow up with much, as he struggled in a $28,000 assignment. Down to $24,000, this should be easier, but probably a bit too tough versus Harbor Sky.
Harbor Sky has finished 7th, 11th, 6th, 3rd, 1st in five races. He's coming off a 2 ¼ length win for a $22,000 purse on October 10.
That was a bit too easy after showing 3rd on September 4 in a $25,000 race. Against this beatable field, Harbor Sky should be there after a mile.