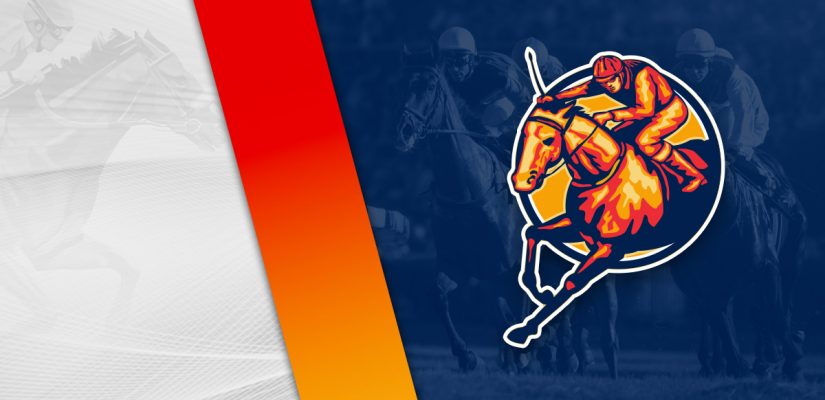 There is no shortage of racing on Friday in North America. BetOnline is offering 14 race courses for wagering on Friday throughout the day. Depending where you are, the action begins in the morning or afternoon on the east coast at Gulfstream Park West. Belmont Park and Keeneland will follow racing shortly thereafter.
We have some picks at Keeneland for today if you are looking to get started earlier in the day than the start of the Sanita Anita Park card. If Keeneland is as good as Thursday, then it will make for another profitable outing in Lexington. Three horses and three wins yesterday.
$25 Risk-Free Horse Racing Bet!
It's been a long minute since I've covered Santa Anita Park, though I have typically been able to have success at Bob Baffert's home course. Santa Anita is offering nine races on Friday for a total of $383,000 in prize money. We'll take a look at three events to handicap and hope for the best. Head below for our free Santa Anita Park picks for October 9, 2020.
Race 1
(1) Mamba Cool
+600 (6/1)
(2) River North
+2000 (20/1)
(4) With Due Cause
+800 (8/1)
(6) Carmelita's Man
+200 (2/1)
(7) Trevor T
+2000 (20/1)
(8) Gee Gee Whiz
+5000 (50/1)
(9) Ultimate Mystery
+3000 (30/1)
Post Time: 12:30 p.m. PST
Distance:1 Mile
Purse:$55,000
A turf race will get us started at Santa Anita Park on Friday afternoon in California. A purse of $55,000 is up for grabs in Race 1. We might have a duel on our hands between Carmelita's Man and Luvluv, who are both top contenders in this event.
Carmelita's Man has been showing great signs of improvement since his debut. He finished 8th as a first-time runner in a $25,000 event on July 24 at Del Mar, then has steadily improved since then. He followed up to finish 4th on August 9 in a $55,000 event, and then lastly on September 7, Carmelita's Man placed 2nd in another $55,000 race.
Carmelita's Man was 2 lengths behind Table for Ten, and able to edge out Luvluv for place money in that outing. He was not expected to run so well, as Carmelita's Man was one of the underdogs. In any case, he was able to edge out Luvluv by a head to take the second-best prize.
Luvluv has finished 4th, 5th, 3rd in his career. Unlike Carmelita's Man, we haven't witnessed steady improvement from Luvluv. He finished 4th in his debut as a first-time runner on January 3 in a $55,000 event, and then 5th in a $55,000 race. I don't think it was a fluke that Carmelita's Man beat Luvluv in their first meeting. This likely makes for another close race. I will side with the horse that will likely garner better value by post time.
Race 3
(1) Bounty of Gold
+250 (5/2)
(2) Stormin Ranger
+500 (5/1)
(3) Give Me a Hint
+400 (4/1)
(4) Sybil's Kitty
+600 (6/1)
(5) Senoradiablo
+2000 (20/1)
(6) Just Grace
+600 (6/1)
(7) Takes a Village
+500 (5/1)
(8) Mama's Kid
+600 (6/1)
Post Time: 1:33 p.m. PST
Distance:6 Furlongs
Purse:$20,000
Race 3 at Santa Anita Park covers 6 furlongs on the main track for a modest $20,000 purse. This is the smallest race on Friday at Santa Anita, but I think we can do something with it. Bounty of Gold and Stormin Ranger are likely to have success on Friday afternoon. Stormin Ranger is 2 for 9 in her career and coming off one of the best efforts of her career. She needed the win after finishing 7th, 4th, 4th in her previous three leading up to that performance.
Stormin Ranger was 4th on July 27 in a $51,000 event, and then struck after dropping down to a $19,000 race on September 5. She won by a half length in the $19,000 event. You can't fault what Stormin Ranger has been doing in the morning as well. She completed 4 furlongs in 47.60, 50.20, and 47.80 seconds, and 1:01.80 at 5 furlongs most recently on October 2. This is another very winnable assignment for Stormin Ranger on Friday.
Bounty of Gold is 3 for 17 in her career with some solid workout times as well. She was clocked at 47.40 seconds at 4 furlongs on August 15. The form translated to race day on August 31, as Bounty of Gold won by a half length over Wishful in a $22,000 event. That was a dominant performance from Bounty of Gold. She was leading out of the gate and first at the wire. It sounded like a close race on paper, but Bounty of Gold was in control the whole way. Based on that form, Bounty of Gold should have a win on Friday.
Race 6
(3) Temple Secret
+1500 (15/1)
(7) K P D Day
+1000 (10/1)
(8) Huge Bigly
+800 (8/1)
(10) A. P. Pharoah
+500 (5/1)
(11) Silent Musketier
+1500 (15/1)
Post Time: 3:13 p.m. PST
Distance:1 ⅛ Miles
Purse:$55,000
One more pick for us Santa Anita Park on Friday. This race will take place on the turf for a $55,000 purse. War Path and Comradery should have a good chance to get to the winner's circle in Race 6 at Santa Anita Park. War Path has finished 7th, 3rd, 6th, 2nd, 2nd and showing good signs with improvement noted recently.
War Path placed 2nd on June 16 in a $50,000 event. It was the first time that War Path placed in his career after finishing 7th, 3rd, 6th in his first three performances. War Path followed up to place again on August 2. In the June 16 race, War Path came a head away from getting the win, but came up just a bit short.
He was 1 length back in the $55,000 race on August 2 at Del Mar. War Path was the favorite, so not too sure that's what his connections were looking for. In any case, War Path has been running better than he was in the early stages of his career. It's likely that War Path is going to be close again on Friday afternoon. His biggest threat is likely going to be the Irish horse, Comradery.
Comradery has been in the top-3 in all of his outings and top-2 in 2 of 3 entries. He was in great form on August 22 at Del Mar in a $55,000 assignment. Comradery had the lead from the ¾ pole to the top of the stretch, but couldn't hold on. Against this field on Friday, Comradery should be able to hang on for the top prize.