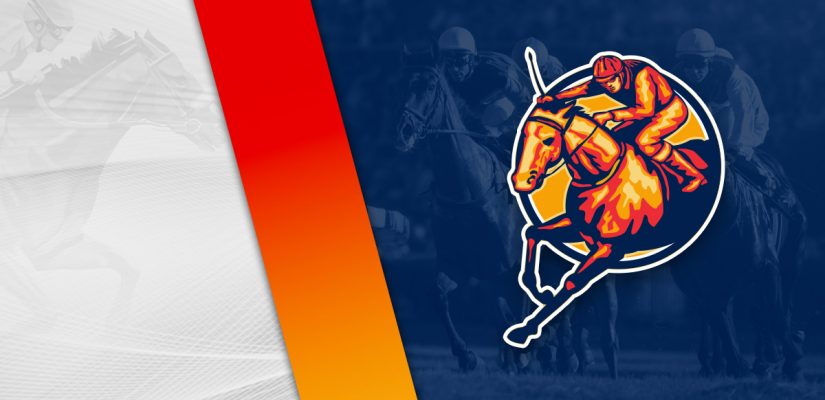 We arrive back on the racetrack for another afternoon of racing. The options open up more on Wednesday, with Saratoga in the mix. Saratoga is the gold standard on Wednesday afternoon. They are the lone mega-track operating with a racecard.
Saratoga has two monster races on Saturday. There are two million dollar races, with the $1,000,000 Whitney Stakes (Gr. 1) and $1,000,000 Sarata Derby Invitational (Gr. 1). The Whitney is a Breeders' Cup qualifying race.
The $135,000 Shine Again Stakes is the feature race this afternoon at Saratoga. A total of $773,000 in prize money is available on the card. Head below for our best Saratoga picks on August 3, 2022.
Race 6
(1) Amanda's Folly
+800 (8/1)
(2) Bernt Again
+1200 (12/1)
(3) Collaboration
+350 (7/2)
(4) Dream on Cara
+600 (6/1)
(5) Lady Jasmine
+400 (4/1)
(6) Sweetest Princess
+500 (5/1)
(7) Smokie Eyes
+180 (9/5)
(8) Lady Quinn
+250 (5/2)
Race 6 is an $88,000 event covering 1 1/16 miles on the inner turf. Lady Quinn and Smokie Eyes should be tough contenders from the outside. Expect them to be involved at the wire.
Lady Quinn is making her debut for trainer Jonathan Thomas this afternoon. She was a $23,000 purchase and has been punching above her class in workouts.
Lady Quinn was clocked at 48.50 seconds over 4 furlongs on July 21. Not so bad. In her latest workout, she recorded 35.20 seconds at 3 furlongs on July 28.
Smokie Eyes is another rookie making her debut on Wednesday. She is fortunate to have one of the best pilots aboard, as Flavien Prat gets the start for this $160,000 filly.
Everything has been in good order going into this race. The daughter of Kentucky Derby winner, Nyquist, Smokie Eyes is primed for a big debut.
Race 7
(1) Vintage Hollywood
+400 (4/1)
(2) Daddy Knows
+600 (610/1)
(4) Troubleshooter
+500 (5/1)
(5) Bar Fourteen
+1000 (10/1)
Race 7 covers a mile for a $100,000 purse on the dirt. It's likely a good one between Blewitt and Tiergan in the stretch run.
Blewitt is 9 for 26 and 4th, 1st, 1st in his last three outings. He won back-to-back events on March 6 and March 26 at Aqueduct Racetrack.
In the first win, Blewitt beat Regal Quality by 1 length in a $55,000 event. That was solid work from Blewitt and he followed up in the $75,000 Stud Muffin Stakes with a 4 ½ length win.
Tiergan is 6 for 30 and 2nd, 3rd, 4th in his previous three attempts. In his latest performance, Tiergan placed 2nd behind Prince of Pharaohs by a neck for $85,000.
That was strong after showing 3rd on June 16 at Belmont Park for a $60,000 prize. If Tiergan brings his most recent form to this party, he's going to the winner's circle this time.
Race 8
(2) Must Be Love
+800 (8/1)
(3) Buckingham Prince
+400 (4/1)
(4) Free Square
+1000 (10/1)
(5) Dot's Dollar
+350 (7/2)
(6) Sugar Gray Leonard
+600 (6/1)
(7) Iron Lion In Zion
+1200 (12/1)
Race 8 is an $80,000 assignment covering 7 furlongs on the dirt. Buckingham Prince and Dot's Dollar are high on the shortlist to win at Saratoga.
Buckingham Prince is a one-time winner, with a successful trip on November 3. In his previous three starts, he finished 2nd, 8th, 7th.
Buckingham Prince placed 2nd behind Stellar Tap by a half-length on June 22. That was a good trip for a $60,000 purse, but more was required.
The colt was coming off finishing 8th on May 7 in a $127,000 event in May. He should get involved at this level, but Dot's Dollar should be tough to oppose.
Dot's Dollar is 2 for 6 and 3rd, 1st, 1st going into Wednesday. The colt won back-to-back attempts, with a $43,000 and $60,000 event.
In his latest win, Dot's Dollar scored over On the Hill by 1 ¾ lengths for $60,000 at Belmont Park on May 19. Following that performance, Dot's Dollar showed 3rd on June 11 for $60,000.
This isn't the toughest field and he should have a chance. At 7/2 on the morning line, he's worth serious consideration.