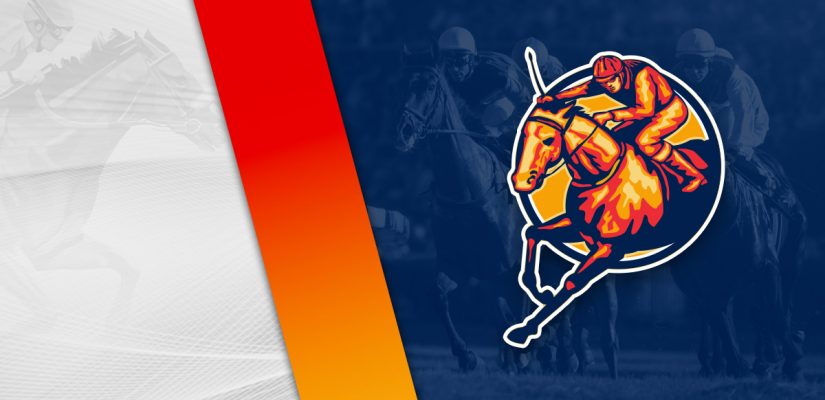 We're back on the racetrack on Thursday afternoon for the opening card at Saratoga this summer. Saratoga returns for their summer meet to plenty of excitement and anticipation. We're giving Saratoga a strong look for the opener.
The first day at Saratoga for this summer has a pretty nice card worth almost a million. There are two stakes events, with the running of the $175,000 Schuylerville Stakes (Gr. 3) and Wilton Stakes.
We have three horse racing picks for the Thursday card this afternoon. Five events are on the dirt and five on the turf. Head below for our best Saratoga picks on July 14, 2022.
Race 2
(1) Half a Chance
+180 (9/5)
(2) Spelterini
+500 (5/1)
(3) Will Be Famous
+1200 (12/1)
(4) Thirty Thou Kelvin
+600 (6/1)
(5) Two Minute Drill
+800 (8/1)
(6) Chocolate Gelato
+140 (7/5)
Race 2 is a an attractive $105,000 maiden special weight. Chocolate Gelato and Half a Chance should get involved in the final furlong in this one.
Chocolate Gelato has a big chance from the outside in the second event. The filly makes her debut for Todd Pletcher on Thursday afternoon.
Chocolate Gelato doesn't have any experience, but has to be considered given her pedigree and morning work. She was purchased for $475,000 at auction in March.
Half a Chance is a top contender in Race 2 as well. She has one race of experience, with her racecourse debut on June 5 at Belmont Park. Half a Chance held well to place 2nd behind Kerry by ¾ lengths for a $90,000 prize.
He had the lead and just got caught at the wire. If Half a Chance runs another race like that on Thursday, he's going to be the best over the rookie Chocolate Gelato.
Race 5
(1) Clingman
+1000 (10/1)
(2) Catching Cupid
+350 (7/2)
(3) Majority Partner
+450 (9/2)
(5) Sensibleconclusion
+1000 (10/1)
(6) Cold Walker
+600 (6/1)
(7) The Institute
+1000 (10/1)
(9) Josie's Thunder
+500 (15/1)
Race 5 is a $50,000 event covering 6 furlongs on the dirt. Look for strong work from Catching Cupid and Tommy Gun.
Catching Cupid has to be worth considering in this one. He's finished 8th, 8th, 2nd in three career starts. The gelding opened his career in good form to place 2nd behind Kenner by 2 ½ lengths for a $75,000 purse in October.
Since then, he didn't break well on November 20 and June 9. In his most recent attempt, Catching Cupid finished 8th in a $75,000 event. This after doing the same $70,000 event.
Tommy Gun has participated in three races in his young career, including a stakes race. He's 7th, 6th, 4th, with a start in the $200,000 New York Stallion Stakes on April 23 at Aqueduct.
Tommy Gun finished 6th in that perormance, and then came back on June 9 to finish 7th for a $75,000 purse on June 9. A class drop should benefit him nicely on Thursday. With good value likely at post time, Tommy Gun is worth a play to win.
Race 7 – Wilton Stakes
(1) Goddess of Fire
+300 (3/1)
(2) Gina Romatica
+800 (8/1)
(3) St Marteen Girl
+3000 (30/1)
(5) Sweet Solare
+2000 (20/1)
(8) Let's Be Clear
+2000 (20/1)
(9) A Mo Rheay
+500 (5/1)
Race 7 is the $135,000 Wilton Stakes at Saratoga this afternoon. Goddess of Fire and Tarabi are likely to give this one a big go Thursday.
Goddess of Fire is 1 for 7 and dropping classes after running three straight graded races. She was running well, placing 2nd in three straight performances, including the $250,000 Gulfstream Park Oaks (Gr. 2) on April 2.
She placed 2nd behind a very talented Kathleen O. by 2 ¾ lengths in that one. However, Goddess of Fire disappointed in her latest event, finishing 11th in the $1,250,000 Kentucky Oaks (Gr. 1) on May 6.
Down to this class at $135,000, it's hard not to include Goddess of Fire on the shortlist. Tarabi is likely the one that can offer strong resistance.
Tarabi has finished 2nd, 3rd, 2nd, 1st in four attempts. She's done nothing but be competitive, including in graded company.
Tarabi placed 2nd behind Echo Zulu by 4 lengths in the $300,000 Spinaway Stakes (Gr. 1) on September 5. She also showed 3rd in the $2,000,000 NetJets Breeders' Cup Juvenile (Gr. 1) on November 5.
Expect Tarabi to be too much if she wants to run on Thursday. This looks like a good spot for her on easier terms.