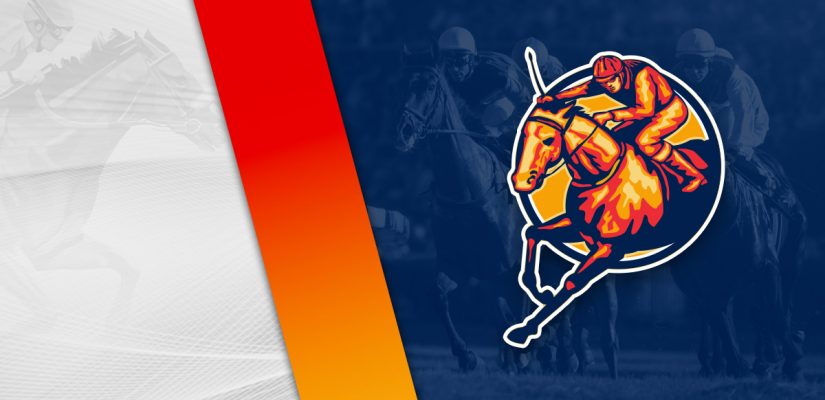 It is another horse racing day across North America. You can find race cards all over, from Woodbine in Toronto to Saratoga, and Monmouth. We cashed at Saratoga on the opening day of the summer meet on Thursday afternoon.
It was a profitable afternoon in Saratoga Springs. We hit one of the stakes races on the card as well, with Tarabi going in at the Wilton Stakes.
We return to Saratoga Springs looking for more winning horses on Friday afternoon. There is over $900,000 in prize money on the card. Head below for our free Saratoga picks on July 15, 2022.
Race 4
(2) Offutt Cole
+800 (8/1)
(3) Crypto Causeway
+1500 (15/1)
(4) Inspired Mischief
+300 (3/1)
(5) Papi On Ice
+3000 (30/1)
(6) Just Like This
+450 (9/2)
(8) Marco Polo
+800 (8/1)
The third assignment at Saratoga is a 5 ½ furlong race for a $40,000 purse. Look at Just Like This and Actualize to put in big work on Friday.
Just Like This is coming off his debut on June 11 at Belmont Park. He ran well as a rookie in that performance. Just Like This finished 4th in a $55,000 event.
Right after that performance, Just Like This drops in class to $40,000. That puts him in winnable territory.
Actualize is winless in five career starts. He's raced four times at Aqueduct and a recent attempt at Belmont. The gelding is 5th, 5th, 2nd, 3rd, 3rd in five races.
He most recently finished 5th in a $90,000 purse on June 2. Despite the loss, Actualize is on much easier terms in this one. Look for No. 1 to be too good.
Race 8 – Coronation Cup Stakes
(1) Marissa's Lady
+800 (8/1)
(3) Twilight Gleaming
+200 (2/1)
(5) Sweet Solare
+5000 (50/1)
(7) Static Fire
+800 (8/1)
(8) Poppy Flower
+600 (6/1)
(9) Lady Scarlet
+1500 (15/1)
(10) Mystic Eyes
+1500 (15/1)
(11) Empress Tigress
+600 (6/1)
(12) Everyoneloveslinda
+1500 (15/1)
The $150,000 Coronation Cup Stakes covers 5 ½ furlongs on the dirt. Considerations for Static Fire and Twilight Gleaming should be made in this one.
Static Fire looks like she should be a good option in Race 8 at Saratoga. She isn't getting much consideration at 8/1, but enters with plenty of confidence after opening her career with back-to-back wins.
Static Fire is going to see tougher rivals on Friday, though could still get involved under her current form. As a rookie, she struck by 3 ½ lengths in a $80,000 event on September 1.
In her next assignment, she followed up with a 1 ¾ length win over Still My Babe by 3 ½ lengths. Her effort in workouts as been promising as well, with times of 47.60 seconds at 4 furlongs and 1:00.00 at 5 furlongs.
Twilight Gleaming is a successful stakes runner with more to likely come on Friday. She is 4 for 7 and has four stakes wins, including a monster win in the $1,000,000 Breeders' Cup Juvenile Turf Sprint by a half-length in November.
In her latest trip, Twilight Gleaming beat Devine Charger by a head in the $160,000 Mamzelle Overnight Stakes. Looking to do more damage, expect her to be tough to beat.
Race 10
(1) Pretty Clever
+600 (6/1)
(2) Rossa Veloce
+300 (3/1)
(3) Khali Magic
+350 (7/2)
(4) Wailin Josie
+1500 (15/1)
(5) Vallarand
+1500 (15/1)
(6) Mosienko
+1200 (12/1)
(7) Thinking It Over
+500 (5/1)
(9) Shesawildjoker
+800 (8/1)
The final race at Saratoga is a $100,000 allowance optional claiming event this evening. Khali Magic and Rossa Veloce are strong contenders to get home at the wire.
Khali Magic is 3 for 15 and she is 4th, 2nd, 3rd in her previous three starts. She had a nice trip two races back, placing 2nd behind Bank On Anna by a half-length in a $45,000 assignment.
That was a fine showing before finishing 4th in her latest effort on June 17 for a $45,000 purse. While that didn't look good on paper, her speed figure was the best she's had in her career.
Rossa Veloce is 5 for 18 and has been putting some good work together recently. The filly has finished 7th, 5th, 1st in her previous three.
She was a winner on March 31 for a $84,000 purse. That was a strong 4 ½ length win. After finishing 7th on May 27, she is likely up for this $100,000 event. Rossa Veloce should have a solid showing.