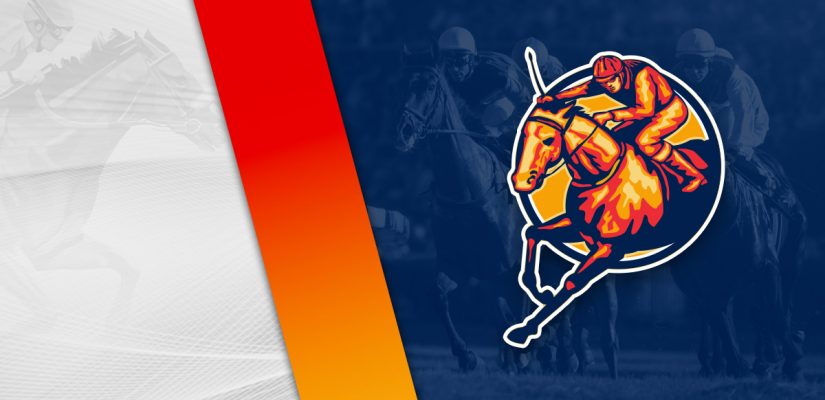 We're back at Saratoga Race Course for the final weekend card of the opening stanza on the summer meet. The biggest stakes race is at Saratoga with the running of the $175,000 Quick Call Stakes (Gr. 3) on the turf.
Saratoga Springs in New York has been the racetrack to be at this weekend. The most lucrative racing has been at Saratoga and it's always a nice atmosphere.
The Sunday card at Saratoga has ten races worth $842,000 for a fine way to end the weekend. Head below for our best Saratoga picks on July 17, 2022.
Race 1
(1) Sorpreso
+2000 (20/1)
(2) Burn Jakey Burn
+1000 (10/1)
(3) Barry the Builder
+800 (8/1)
(5) Curly Larry and Mo
+1000 (10/1)
(6) N Y Riseling
+3000 (30/1)
(8) Miracle Mike
+100 (1/1)
(9) Pete N Billy
+1000 (10/1)
The first race at Saratoga is an $88,000 event covering 5 ½ furlongs on the dirt. Conman and Miracle Mike are leading contenders from the outside.
Conman is making his debut in this one after some promising work in the morning. He was a $300,000 purchase last August and expected to be a competitor right away.
He's coming off a strong workout, with a time of 59.18 seconds at 5 furlongs on July 3. Look for Conman to be a contender as a rookie on Sunday.
Miracle Mike made his debut as a first-time runner on June 3. He came through well, placing 2nd behind Andiamo a Firenze by 4 lengths in a $75,000 event.
An impressive debut from Miracle Mike and he's open to improving in his sophomore trip. Will go in if he shows improvement from that one.
Race 4
(1) War Stopper
+400 (4/1)
(2) Locally Owned
+1000 (10/1)
(6) Two Thirty Five
+250 (5/2)
(7) Crafty Daddy
+400 (4/1)
Race 4 is a $80,000 event covering 1 ⅛ miles on the dirt. Zoomer and Two Thirty Five should have a strong say in this one.
Zoomer is 10 for 36 and 5th, 3rd, 2nd, 1st, 1st in his previous five attempts. He won a win by a head for an $84,000 purse on February 26.
That was good form, but Zoomer hasn't duplicated that effort since then. Zoomer finished 5th on May 22 in a $96,000 assignment. He will need more to beat Two Thirty Five in this assignment.
Two Thirty Five is 11 for 46 and 1st, 1st, 2nd in his previous three events. He's coming off back-to-back $66,000 wins. Most recently, Two Thirty Five beat Air Attack with a highly impressive speed figure of 107.
If he is interested in running that fast on Sunday, a win should be in the works for the No. 6.
Race 9
(2) Night Time
+600 (6/1)
(3) American Power
+1200 (12/1)
(4) Sound Money
+160 (8/5)
(5) Fortin Hill
+300 (3/1)
(6) Three Two Zone
+800 (8/1)
Race 9 covers 7 furlongs for a $125,000 purse this afternoon. Supremacy and Sound Money should be the top contenders on the dirt in this one.
Supremacy has been in good form recently and should carry on well with this race. He finished 2nd, 1st in his previous two attempts.
The colt defeated Hunka Burning Love by a head in a $150,000 event on April 16. Highly impressive trip and he showed up well on June 10 at Churchill Downs as well.
The colt most recently placed 2nd behind Southern District by 2 lengths for a $141,000 purse. Sound Money is 3 for 11 and finished 2nd, 2nd, 1st in his previous three starts.
He won a $84,000 event by 1 ¾ lengths on April 2. Since then, Sound Money placed in two graded assignments.
In his latest start, Sound Money placed 2nd behind Jackie's Warrior by 5 lengths in the $300,000 True North Stakes (Gr. 2). That's about all that Sound Money can expect against an elite horse like Jackie's Warrior.
This will be much easier with Jackie's Warrior out of the equation. Expect Sound Music to be the play in Race 9.