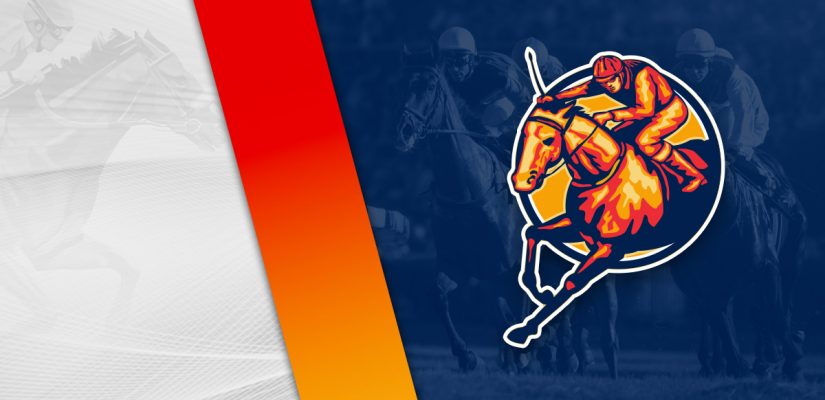 After the Major League Baseball All-Star Game last night, there is little for wagering before the regular season begins on Thursday. However, this isn't preventing a full slate of horse racing action. The horse racing continues this afternoon and evening.
If you are looking forward to this weekend, there is a big one at Monmouth Park in New Jersey. The $1,000,000 Haskell Stakes (Gr. 1) is on Saturday at Monmouth, with the return of Bob Baffert scheduled to take place.
Our first look on Wednesday is at Saratoga Race Course. Saratoga is back after a successful opening weekend at Saratoga Springs. Saratoga has nine races worth $902,000 on the card. The $150,000 A.P. Smithwick Memorial Steeplechase (Gr. 1) is scheduled for the turf today. Head below for our best Saratoga picks on July 20, 2022.
Race 1 – A.P. Smitchwick Memorial Steelechase
(1) Chief Justice
+1500 (15/1)
(2) Down Royal
+500 (5/1)
(3) Pistol Whipped
+160 (8/5)
(4) Historic Heart
+450 (9/2)
(5) French Light
+800 (8/1)
The feature race of the day is the first event at Saratoga this afternoon. Saratoga is a rare track in the US that offers a steeplechase course. It's popular in Europe, but not so much here.
The A.P. Switchwick Memorial Steeplechase is a $150,000 Grade 1 event. The contenders should be Iranistan and Pistol Whipped. Five of seven horses are European, where they were bred to race steeplechase events.
Iranistan is 8 for 20 and finished DNF, 1st, 1st in his previous three attempts. Look for Iranistan to be a leading contender after getting disqualified from the $150,000 Temple Gwathmey Hurdle Handicap (Gr. 2) on April 23 for interference.
Iranistan was in trouble early even without the DQ. This was after back-to-back wins, most recently the $75,000 Temple Gwathmey Hurdle Handicap (Gr. 1) by 2 ¼ lengths. Pistol Whipped should be a solid challenge.
Pistol Whipped is 4 for 15 and made a strong debut on US soil on May 14. He placed 2nd behind Snap Decision by 7 ¼ lengths in the $150,000 Calvin Houghland Iroquois Hurdle Stakes (Gr. 1) on May 14.
He's been consistent, finishing 2nd, 2nd, DNF, 2nd, 1st, 1st in his previous six attempts. This assignment should be another good outing for Pistol Whipped.
Race 5
(1) Callie's Passion
+600 (6/1)
(2) U Glow Girl
+250 (5/2)
(3) Numero Seis
+400 (4/1)
(4) Whatchamacall
+500 (5/1)
(5) Leave No Trace
+400 (4/1)
(6) Shaymyname
+3000 (30/1)
(7) Stellar Lady
+1200 (12/1)
(8) Darknstormy
+800 (8/1)
(9) Our Rosie Diamonds
+1500 (15/1)
Race 5 is a $83,000 event covering 6 ½ furlongs on the dirt track. Numero Seis and U Glow Girl are likely going to be involved in the stretch run.
Numero Seis made her debut on June 19 and ran well enough in a $120,000 assignment. For a $50,000 filly, that wasn't a bad first race at all. If Numero Seis is open to improvement, this should be a winnable event in her sophomore trip.
U Glow Girl is making her debut on Wednesday afternoon. Expect her to have a good run as a rookie against this field.
U Glow Girl has been sharp in workouts leading up to this one. She was timed at 49 and most recently 47.20 seconds in her latest workout. Brad Cox is confident that U Glow Girl will have an impressive debut.
With Flavien Prat atop U Glow Girl, expect her to go to the winner's circle in the first assignment of her career.
Race 9 – Suzie O'Cain Stakes
(3) Lisa's Vision
+250 (5/2)
(4) Classic Lynne
+400 (4/1)
(5) She's a Mia
+140 (7/5)
(6) Dream Central
+800 (8/1)
(9) Reigning Chick
+600 (6/1)
The $125,000 Suzie O'Cain Stakes is the second stakes race at Saratoga on Wednesday. Look at Lisa's Vision and She's a Mia as the top contenders to go to the winner's circle.
Lisa's Vision is a one-time winner in two attempts, finishing 1st, 2nd in two assignments. As a rookie, she placed 2nd behind U Should B Dancing by ¾ lengths for a $70,000 purse.
That wasn't a bad first-time start. She came back on June 4 to beat Shinfull by 3 ½ lengths for a $75,000 prize. This improvement was impressive and if she continues improving, expect her to be involved on Wednesday afternoon.
She's a Mia has a big chance and in her usual consistent form. The filly has finished 2nd, 2nd, 2nd, 1st in her previous four assignments.
She's a Mia struck with a half-length win over Robyn and Eli for a $75,000 purse on October 16, 2021. She came back on November 28 to place 2nd behind Vergara by ¾ lengths in the $100,000 Tepin Stakes.
In her latest performance, She's a Mia placed 2nd in a close one against another tough field. The Suzie O'Cain against this competition looks beatable.