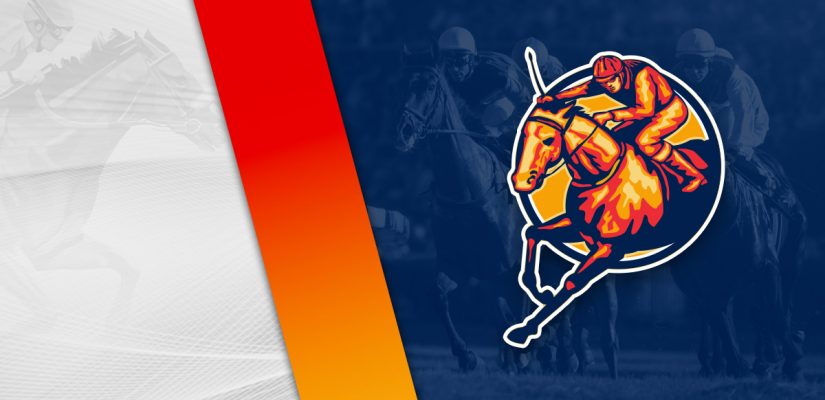 We're in Saratoga Springs at Saratoga Race Course on Thursday afternoon. The $125,000 Rick Violette Stakes is the feature event of the day in the US. We're nearing a big weekend and one of the most notable races of the weekend.
All Eyes On Monmouth Park
Monmouth Park is home to the $1,000,000 Haskell Stakes (Gr. 1) on Saturday. Bob Baffert will make his return after serving a suspension.
Saratoga Race Course has ten races worth $887,000 in prize money. Head below for our best Saratoga picks on July 21, 2022.
Race 2
(1) Grumps Little Tots
+350 (7/2)
(3) Blake B.
+1500 (15/1)
(6) Palace Coup
+350 (7/2)
(7) Miss Fort
+3000 (30/1)
The second at Saratoga is a 1 ⅛ mile event for a $75,000 purse. This is a starter handicap featuring six runners. No Burn and Perceived are hot contenders in this event.
No Burn is 5 for 14 and finished 2nd, 1st, 1st, 1st in his previous four outings. He won three in a row, with a $60,000 win on May 29.
It was a strong trip from No Burn, with a 8-length clinic put on by the gelding. This attempt followed a 7-length $36,000 win on May 21.
Perceived is 5 for 15 and finished 1st, 6th, 1st, 2nd, 1st in his previous five trips. In his latest start, Perceived beat No Burn by 4 ¾ lengths on June 16 for $60,000.
That was a solid run at Belmont Park after finishing 6th in a $92,000 event. Prior to that loss, Perceived won a $55,000 event by 1 ¼ lengths over Group Hug. With No Burn his biggest threat, expect Perceived to clear in the stretch.
Race 3
(1) I Am the Law
+1000 (10/1)
(3) Cash in a Flash
+450 (9/2)
(4) Resilient Courage
+1500 (15/1)
(6) St. Joe Louis
+160 (8/5)
(7) Al's Prince
+600 (6/1)
(9) Inspiration Point
+600 (6/1)
Race 3 is a 1 1/16 mile event on the turf for a $55,000 purse. Look for Icarus and St. Joe Louis to put in nice work on the grass this afternoon.
Icarus has finished 7th, 3rd, 1st, 2nd, 6th in five career starts. The gelding looked strong on March 5 to beat Leslie Chow by 1 ¼ lengths for a $62,000 prize.
However, Icarus wasn't at his best in most recent assignment on June 18. Icarus finished 7th for a $92,000 event. A trip down in class should put Icarus back in contention.
St. Joe Louis has a win in 12 attempts in his career. Since winning last May, he's winless in seven assignments. He most recently placed 2nd behind Artie's Angel by 1 ¼ lengths in a $32,000 event.
Despite the loss, St. Joe Louis has much more to offer than that performance suggests. He should fetch a decent price at post time in Race 3.
Race 9 – Rick Violette Stakes
(1) Stop the Spread
+5000 (50/1)
(2) Sundaeswithsandy
+1200 (12/1)
(4) Dakota Gold
-125 (4/5)
(7) Practice Squad
+450 (9/2)
(8) Compromiser
+800 (8/1)
The $125,000 Rick Violette Stakes is an evening feature at Saratoga. The Rick Violette is a 1 1/16 mile assignment on the inner turf.
Coinage and Dakota Gold are likely contenders to get involved in Race 9. Coinage is 3 for 11 and has graded experience to his name.
He's 6th, 8th, 3rd, 1st in his previous four attempts. Four races back, Coinage went to the winner's circle with a $125,000 win in the Palm Beach Stakes.
In his latest performance, he finished 6th in the $100,000 Manila Stakes on July 4. More is required against Dakota Gold.
Dakota Gold is the class of the field going into Thursday. The No. 4 is likely to have a strong performance against this competition.
He's 1st, 5th, 1st, 1st in his career, with the only loss in the $1,000,000 Breeders' Cup Juvenile (Gr. 1) in November.
Dakota Gold dropped in class to a win in the $150,000 New York Stallion Stakes on June 19. He cleared by ¾ lengths over Surprise Boss in a strong performance. Look for Dakota Gold to be too good.