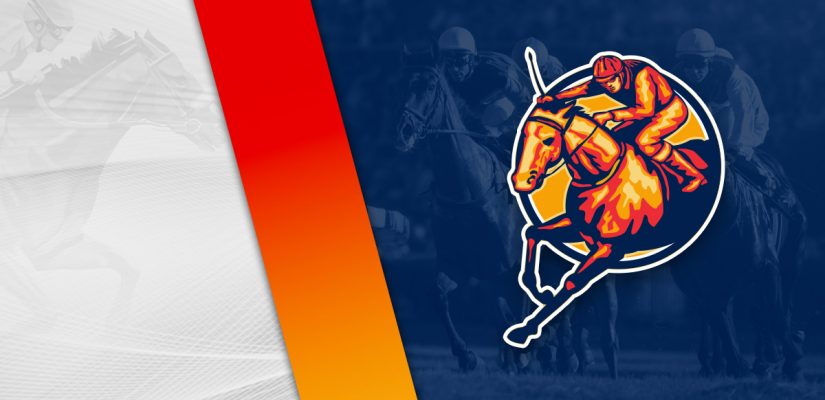 We're playing the Friday horse racing card on the eve of the Haskell Stakes (Gr. 1) at Monmouth Park in New Jersey. The Haskell is a $1,000,000 race that is also a Breeders' Cup Challenge Series race. The big story is the return of Bob Baffert to the racing scene, though.
We are playing the Saratoga and Monmouth Park cards on Friday. These are sure to be the most popular with bettors this afternoon.
Saratoga has the feature race of the day, with the running of the $175,000 Lake George Stakes (Gr. 3) in Saratoga Springs. There is a total of $911,000 in prize money across ten races. Head below for our best Saratoga picks on July 22, 2022.
Race 3
(1) Pioneer Spirit (1) Mount Travers
+600 (6/1)
(2) Hammerin Aamer
+350 (7/2)
(3) Claytnthelionheart
+400 (4/1)
(4) Long Term Thinking
+1500 (15/1)
(6) Lastchanceatglory
+600 (6/1)
(7) American Rule
+450 (9/2)
The third race at Saratoga is a $64,000 claiming event on the dirt over a mile. Amount and Hammerin Aamer should get involved in the stretch run.
Hammerin Aamer is 12 for 54 and finished 5th, 1st, 3rd in his previous three starts. He is a top-3 performer in seven of his previous eight attempts.
Four of those outings were wins, most recently a 1 ¼ length win in a $60,000 event on April 21. That was a strong effort, but Hammerin Aamer couldn't follow up in another $60,000 assignment on June 16.
Amount is 4 for 8 and 4th, 1st, 1st, 1st in his previous four attempts. He won three in a row, most recently a 1 ½ length win for an $80,000 prize on May 8. Nice form in that performance.
Amount couldn't make it four in a row after falling to 4th in his latest start on June 16. Despite the loss, he can very easily get back on track in this field.
Race 5
(1) Chess's Dream (1A) Voliero
+350 (7/2)
(2) Barnegat Light
+2000 (20/1)
(3) Spectatorless
+3000 (30/1)
(5) Prayer Book
+1500 (15/1)
(6) Our Country
+450 (9/2)
(8) Future Victory
+200 (2/1)
(9) Sonic Sweep
+1000 (10/1)
(10) Gussy Mac
+1200 (12/1)
(12) Convertible Freeze
+600 (6/1)
Race 5 is a mile for a $50,000 purse on the inner turf. Look for Our Country and Future Victory to be top contenders in this assignment.
Our Country is 2 for 19 but is one that could surprise on these terms Friday. He most recently won by a half-length on January 20 in a $38,000 assignment.
Since the win, Our Country has gone winless in three races. In his latest start, he finished 5th at Belmont Park for a $60,000 purse on June 5. A drop down in class by $10,000 should put him in a better spot.
Future Victory is 2 for 12 and coming along nicely recently. He has finished 2nd, 2nd, 4th in his previous three outings. In his latest outing, Future Victory placed 2nd behind Starting Over by a neck for a $57,500 prize.
That was a fine effort after placing 2nd behind Magical Marriage by a head in the same class. After getting close against tougher opponents, expect Future Victory to be the one to beat in Race 5.
Race 7
(1) Keepmeinmind
+100 (1/1)
(2) Prince of Pharoahs
+1200 (12/1)
(3) Skylander
+3000 (30/1)
(4) Naval Aviator
+800 (8/1)
(5) Complete Agenda
+800 (8/1)
(7) Efficiency
+350 (7/2)
(8) Fighter in the Win
+1200 (12/1)
Race 7 is our final pick at Saratoga and it's one of the biggest ones on the card. Efficiency and Keepmeinmind should run well in this trip on the dirt.
Efficiency is 1st, 2nd in two career starts. He can follow up after a $90,000 win on May 7. That was a nice-looking 11-length win.
In his debut on March 20 at Aqueduct Racetrack, Efficiency placed 2nd in an $80,000 assignment behind Cathedral Beach by a nose.
Keepmeinmind should be the toughest to beat from the inside. The No. 1 is getting away from stakes racing for the first time since his debut in 2020.
Keepmeinmind has raced in ten straight graded events, with some tough assignments under his belt. The colt is 4th, 2nd, 3rd, 4th, 7th in his previous five attempts, which include the Preakness Stakes and Kentucky Derby.
In his latest start, Keepmeinmind finished 4th in the $1,250,000 Travers Stakes (Gr. 1) last August. After a lengthy layoff and drop in class, Keepmeinmind should be the best.
His workouts have gone well, times at 1:00.00 and 1:00.15 at 5 furlongs. Keepmeinmind is the horse to beat.