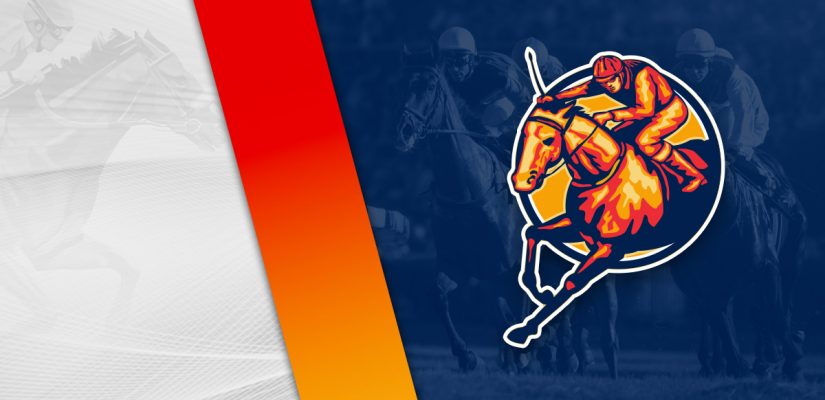 We return to the racecourse following a profitable Saturday at Monmouth Park and Del Mar. The Haskell Stakes was a loser on Jack Christopher, but still won the other two selections for a winning day.
We're playing the card in Saratoga Springs on Sunday afternoon. Saratoga is home to the $200,000 Shuvee Stakes (Gr. 2) this afternoon.
Saratoga has ten races worth $927,000 in prize money on this card. Head below for our best Saratoga picks on July 24, 2022.
Race 2
(3) Stud Puppy
+3000 (30/1)
(4) Once a Giant
+250 (5/2)
(5) Mr. Fidget
+1200 (12/1)
(6) Lord Brownie
+1500 (15/1)
(7) Amedus Music
+1200 (12/1)
Our first selection at Saratoga is a $35,000 event covering a mile on the dirt. Look at Once a Giant and Ampersand to fight on in the stretch run.
Once a Giant has finished 6th, 9th, 1st, 9th, 3rd, 9th in six attempts. The gelding went in with a 7 ¾ length win over Bold Victory for a $43,000 purse.
That was an impressive trip, but he hasn't all been there in his latest two runs. He most recently finished 6th for a $60,000 purse. Down to $35,000, expect better results on Sunday.
Ampersand is 1 for 16, with a win in his debut and then winless in 15 straight attempts. He most recently entered a $48,000 event, placing 2nd behind Khozy My Boy by 5 lengths.
In his previous three outings, Ampersand finished 2nd, 7th, 2nd. That was a nice improvement in form after finishing 7th on May 8. Expect Ampersand to have just enough from the No. 2 post position.
Race 4
(1) King Angelo
+250 (5/2)
(2) Swashbuckle
+450 (9/2)
(3) Brew Pub
+3000 (30/1)
(4) Dr. Duke
+1200 (12/1)
(5) Call Me Harry
+800 (8/1)
(6) Phantom Smoke
+200 (2/1)
(7) Battle Station
+600 (6/1)
(10) Bronx Bomber
+250 (5/2)
Race 4 is an $100,000 event covering 5 ½ furlongs on the turf. Look closely at Phantom Smoke and King Angelo to offer their best in this one at Saratoga.
Phantom Smoke is 2 for 6 and top-2 in four straight going into Sunday. The gelding had a 1 length $80,000 win on October 9. That was an impressive effort to get the win.
He has been involved in two races since then. In his latest attempt, Phantom Smoke placed 2nd behind Runningwscissors by 3 ½ lengths for an $85,000 prize.
King Angelo has serious claims from the inside on the rail. He's finished in the top-3 in seven straight assignments.
Two races back, King Angelo beat Uncle George by 1 ¾ lengths for a $72,000 prize. That was a nice look from him. In his latest start at Belmont Park on June 4, he showed 3rd in an $85,000 assignment.
This assignment on Sunday looks manageable for King Angelo at Saratoga.
Race 5 – Shuvee Stakes
(1) Exotic West
+1200 (12/1)
(2) Crazy Beautiful
+800 (8/1)
The $200,000 Shuvee Stakes (Gr. 2) is the feature at Saratoga for this card. It's a small field with a duel potentially unfolding between Malathaat and Clairiere.
Clairiere is 5 for 13 and has been successful in tough Grade 1 events in her career. She is coming off a win by a head over Malathaat in the $500,000 Ogden Phipps Stakes (Gr. 1) on June 11.
Letruska faded as the favorite and finished last in that one. Before the win for Clairiere, she placed 2nd behind Letruska by 1 ¼ lengths in the $1,000,000 Apple Bottom Handicap (Gr. 1) on April 23.
In a rematch, this should be another battle between these two. Malathaat has finished 2nd, 1st, 3rd, 1st in her previous four attempts.
She beat Bonny South by ¾ lengths in the $300,000 Baird Doubledogdare Stakes (Gr. 3) on April 22 at Keeneland. That was a nice performance after showing 3rd in the $2,000,000 Breeders' Cup Distaff (Gr. 1) on November 6.
Look for Malathaat to repay the favor with a close win over Clairiere at the wire.