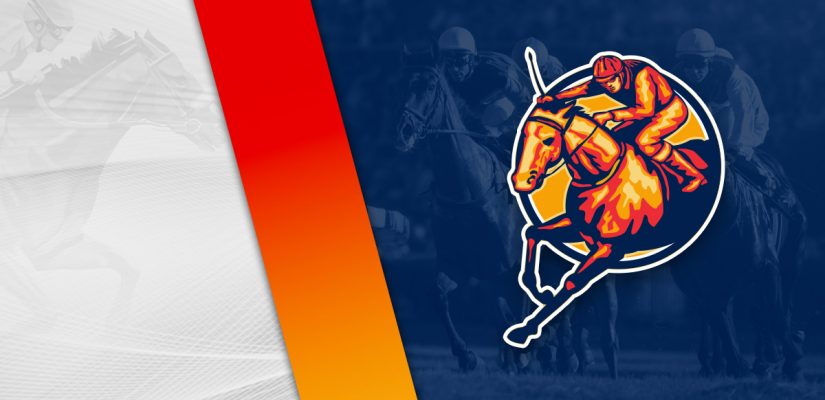 TheSportsGeek is back on the racetrack looking to handicap winning horses on the dirt and turf. We're already looking ahead to the Bing Crosby and Saratoga Derby on Saturday. Those are two big stakes races to be prepared for this weekend.
Breeders' Cup at Keeneland
The Breeders' Cup is back in Kentucky this year after a Del Mar card last year. The $6,000,000 Breeders' Cup Classic is on November 5 at Keeneland.
We're off to Saratoga Race Course for an afternoon of racing for a $930,000 card. There are five races on the dirt and four on the turf for this action on Wednesday. Head below for our best Saratoga picks on July 27, 2022.
Race 2
(1) Knot Anymore
+100 (1/1)
(2) London Gold
+1500 (15/1)
(4) Daily Briefing
+450 (9/2)
(5) Bells On Her Toes
+300 (3/1)
(6) Big Tony's Girl
+500 (5/1)
Race 2 is a 6-furlong assignment for a $32,000 purse. Look at Bells On Her Toes and Knot Anymore to put together nice work in this one.
Bells On Her Toes is 2 for 8 and recently saw a two-race winning streak draw to an end. She won a $35,000 and $28,000 event, but then stopped on June 12 in her latest showing.
Bells On Her Toes finished 5th for a $72,000 purse. That was much too tough. Expect a drop down in class to benefit Bells On her Toes nicely in this one.
Knot Anymore is 2 for 6 and 3rd, 1st, 6th in her previous three assignments. Two races back, Knot Anymore beat Timeisgolden by 5 ¼ lengths for a $33,900 prize.
That was a good effort, though Knot Anymore didn't follow up on June 10. She showed 3rd $35,100 event. It was a fine performance, but just didn't need a little more. Against this field at $32,000, she should have that little more in the tank to kick free.
Race 7
(2) Spooky Road
+600 (6/1)
(3) Vintage Girl
+450 (9/2)
(4) Fish Mooney
+400 (4/1)
(5) Mirth 'n Merriment
+200 (2/1)
(6) Miss Invincible
+1500 (15/1)
Race 7 is a $72,000 event on the turf over 1 1/16 miles. There are two runners on the grass to take a look at in this race. Mirth 'n Merriment and Hatari should have a fine performance for a good chance of going to the winner's circle.
Mirth 'n Merriment is 3 for 11 and 1st, 2nd, 4th in her previous three attempts. The filly is coming off a win by a nose for $34,000 on June 16.
That was a nice one after placing 2nd behind Charlotte the Brit by 1 ½ lengths on May 25 for a $34,000 purse. Is she ready for a $72,000 assignment, though? This could be asking too much against Hatari.
Hatari should be tough from the inside. The filly has finished 7th, 4th, 2nd in her previous three starts. In her latest spot, Hatari finished 7th in a $72,000 purse on June 8.
Before that run, Hatari finished 4th for a $72,000 prize at Churchill Downs. Capable of much better than we've seen as of late, expect Hatari to thrive in this field.
Race 8
(1) Saratoga Commando
+1000 (10/1)
(2) Keen Dancer
+3000 (30/1)
(3) Lady Yellen
+1000 (10/1)
(4) Handle the Truth
+3000 (30/1)
(5) Preposterous
+400 (4/1)
(6) Majestic Spirit
+1500 (15/1)
(7) Anotherworldinside
+800 (8/1)
(8) O'Gotten Girl
+100 (1/1)
Let's go with Race 8 for our final selection at Saratoga. Consider Preposterous and O'Gotten Girl to put in the most work in the eighth in the early evening hours.
Preposterous has a win in one race in her career. She's 7th, 4th, 1st, 4th, 4th in five starts, with a win in a $75,000 event on October 28, 2021.
That was a strong effort, winning by 5 ¼ lengths over Caragate. She fell off in her latest attempt, though, finishing 7th for an $80,000 prize. Down in class, this is a big spot for her.
O'Gotten Girl is 1 for 11 and looking for easier pastures on Wednesday as well. Todd Pletcher's filly is coming off a 7th place performance on July 2 at Belmont Park.
She is 7th, 9th, 2nd, 1st in her previous four outings. In her latest start, O'Gotten Girl finished 7th in a $92,000 race. Four races back, she struck for a $90,000 win by a half-length on September 16.
That was a nice performance and she has the talent to look much better than she did recently. Down to $35,000, O'Gotten Girl should have a win for Pletcher on Wednesday afternoon.