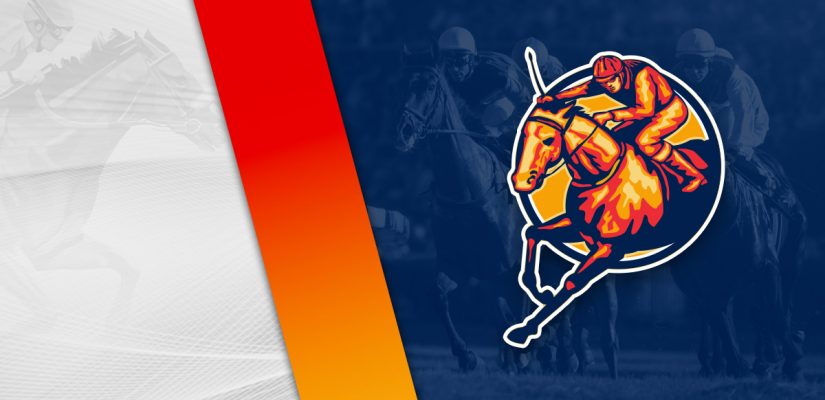 We're back on the racetrack Thursday afternoon in the US. The big action is scheduled for Del Mar and Saratoga this weekend. The $600,000 Jim Dandy Stakes (Gr. 2) is at Saratoga, while there's a Breeders' Cup Challenge Series race in California at Del Mar.
The Jim Dandy is worth more, but the $400,000 Bing Crosby Stakes (Gr. 1) at Del Mar is where most of the attention will be for a Breeders' Cup qualifying event.
Our first look at the racecourse this afternoon is at Saratoga. The $200,000 Birdstone Stakes is the feature at Saratoga in this one. Head below for our best Saratoga picks on July 28, 2022.
Race 1
(2) Forever After All
+350 (7/2)
(3) She's Keen
+400 (4/1)
(5) Aunt Naughty
+250 (5/2)
(6) Cinq Souers
+1500 (15/1)
The opener at Saratoga is a hefty $105,000 maiden special weight event. This one should be a competitive ride between Aunt Naughty and Investing.
Aunt Naughty is winless in five attempts in her career. She's 2nd, 2nd, 3rd, 2nd, 5th in five career starts. The filly placed 2nd in each of her last two outings, so we'll see if the consistency continues.
In her last event, Aunt Naughty placed 2nd behind Spiked by a neck in a $90,000 event on June 9. Not a bad effort after placing behind First to Act by ¾ lengths in April for $80,000.
This might be a touch tougher, but Aunt Naughty should have a fair chance. Inventing is the most likely type to repel Aunt Naughty.
Inventing is winless in three starts and coming off a graded start on June 11. She finished 4th in the $500,000 Acorn Stakes (Gr. 1) for a respectable performance. Prior to that start, she placed 2nd in a $120,000 race by ¾ lengths at the wire.
Cutting back in class, expect the $390,000 filly to excel in this field for Todd Pletcher.
Race 4
(1) Capleton
+3000 (30/1)
(2) Sinful Dancer
+500 (5/1)
(3) Two for Charging
+500 (5/1)
(4) Compromiser
+600 (6/1)
(5) Curlin's Wisdom
+600 (6/1)
(6) Ocean's Wisdom
+200 (2/1)
(7) Full Complement
+1000 (10/1)
Race 4 is a 5-furlong event for an $88,000 purse. This one should be good between Devil Boy and Ocean's Wisdom are likely to be involved in the stretch run.
Devil Boy is winless in four starts, finishing 3rd, 5th, 4th, 3rd to open his career. He had one of his best performances in his latest showing on June 9.
That was a good trip for Devil Boy, as he showed 3rd in a $75,000 event behind Ocean's Reserve and Asymmetric.
Ocean's Reserve just missed out at the wire by a neck. He's winless in four starts, most recently placing 2nd in back-to-back attempts.
Ocean's Reserve most recently placed 2nd behind Street Tsar by a nose for $75,000. That was another close call after finishing a neck behind Asymmetric.
He was ahead on Devil Boy by 2 ½ lengths. In a rematch against Devil Boy, Ocean's Reverse likely has enough to have his nose in front again.
Race 5
(3) Original Intent
+1200 (12/1)
(5) Shooger Ray Too
+1200 (12/1)
Race 5 is the feature race on Thursday. It's a pretty big one for a Thursday afternoon, as Fearless and Lone Rock are both on the dirt for the Birdstone Stakes.
Lone Rock is 16 for 41 and is coming off a loss in the $400,000 Brooklyn Stakes (Gr. 2) on June 11. Lock Rock was the favorite, but didn't look like it after a bobbled start.
It was still a decent performance to show 3rd against some tough runners. Prior to that start, she was a back-to-back winner in the $150,000 Temperance Hill Stakes by a neck and a 7 ½ length win in the $160,000 Isaac Murphy Marathon Overnight Stakes on May 3.
Fearless is likely to impress the most. The Todd Pletcher trainee has a lot of success to his name. Overall, he's 7 for 16 in wins which include four graded outings.
In his latest start, he beat Warrant by 2 ¾ lengths in the $400,000 Brooklyn Stakes (Gr. 2) on June 11. Clear of Lone Rock in that performance, expect it again on Thursday.