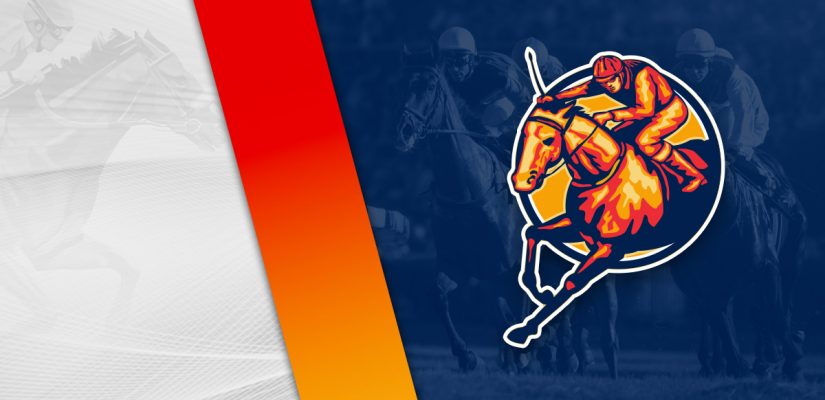 Today is the day for you if you love the grass. There are seven stakes races, two in Japan, two in Canada, and three in the US on Sunday. Every one of them is on the turf. The biggest race will be held at Saratoga with the running of the $500,000 Diana Stakes (Gr. 1). It's the only Grade 1 race on Sunday.
The Diana Stakes is the only stakes race at Saratoga, with another at Monmouth and Del Mar. Everything leads towards the Kentucky Derby in two weeks at Churchill Downs. With Tiz the Law going into September 5 a Belmont Stakes winner, he can set up a run for greatness at the Preakness for a Triple Crown. If Tiz the Law pulls the Triple Crown off, the next debate will be whether it "counts".
It will most definitely count in the record books, but in the eyes of many, it wouldn't be a real Triple Crown score because of the time between each race. That wouldn't take Tiz the Law's name out of the record books, though. There are only a couple of picks that I like at Saratoga today, but I think we can make the most of the card. Head below for our free Saratoga picks and Diana Stakes pick for August 23, 2020.
Race 2
(1) Justin Front (1A) Ryan's Cat
+800 (8/1)
(2) Victory Boulevard
+600 (6/1)
(3) Wicksters Dream
+250 (5/2)
(4) Mission Wrapitup
+350 (7/2)
(5) Mr. Shortandsimple
+450 (9/2)
(6) Uncork the Bottle
+600 (6/1)
Post Time: 1:44 p.m. EST
Distance: 5 ½ Furlongs
Purse: $57,000
Race 2 offers a $57,000 purse for 5 ½ furlongs on the dirt. I have Mr. Shortandsimple and Wicksters Dream on my shortlist. For the morning-line price of 9/2, Mr. Shortandsimple should carry some value at post time.
Mr. Shortandsimple is coming off a tough performance at Churchill Downs and Belmont Park. He finished 6th in a $81,000 allowance race on May 17, and then followed up for 6th in a $66,000 allowance race. Mr. Shortandsimple keeps moving down in class and might have found an event he feels comfortable in.
Prior to 6th and 6th, Mr. Shortandsimple went 1st, DNF, 2nd. His most recent win was on December 30, 2019 at Aqueduct for a $46,000 purse. The Withers Stakes (Gr. 3) was far too much for him and he dropped out of the race and didn't finish.
He was competitive at the $55,000 level on March 1 to place 2nd in a 2 ½ length loss. Mr. Shortandsimple showed that he can run against this competition in that race, but we'll have to see more out of him compared to his last two appearances.
Wicksters Dream is looking for a hat-trick today after wins on September 29, 2019 and July 22. He went on a lengthy layoff, but the result was the same for the young colt, as Wicksters Dream won by 3 ¼ lengths in an easy $49,000 win in his most recent outing. After finishing 6th in his debut, Wicksters Dream has gone 2nd, 1st, 1st. He should have another strong run in him Sunday.
Race 8 – Diana Stakes
(1) Call Me Love
+800 (8/1)
(2) Secret Message
+2000 (20/1)
(3) Rushing Fall
+150 (3/2)
(4) Starship Jubilee
+450 (9/2)
(5) Sistercharlie
+250 (5/2)
Post Time: 5:18 p.m. EST
Distance:1 ⅜ Miles
Purse:$500,000
The Diana Stakes is the only Grade 1 race of the day in North America or anywhere else. This is a turf race worth $500,000 scheduled to run with six girls. Sistercharlie and Rushing Fall is likely going to be involved in the stretch on Sunday at Saratoga. Sistercharlie, who was bred in Ireland, has been a proven winner through her career. Even before she transferred to the US, Sistercharlie was already 3 for 5 in her career.
Upon arriving in the US, Sistercharlie found more success with finishes in the top-2 in nine straight races from July 8, 2017 to October 6, 2019. That run included seven Grade 1 wins, including a six-race winning streak. She is a two-time winner of this event, with a victory in the 2018 Diana Stakes by a nose over Ultra Brat on July 21, 2018. That was the first of seven straight wins for Sistercharlie.
Sistercharlie also won the 2019 edition of the Diana Stakes with a 1 ¾ length win over Rushing Fall. So, she enters with a win over Rushing Fall on her resume already. Keep in mind that Sistercharlie was purchased for just $13,592 in 2015. She has been one of the best steals in horse racing at the moment. It's far from a guarantee to make money owning a racehorse, but every now and then somebody finds lightning in a bottle.
Her win over Rushing Fall was last year, though. Sistercharlie is coming off two of the weakest runs in her career. She finished 3rd in the $2,000,000 Breeders' Cup Filly and Mare Turf (Gr. 1) on November 2, 2019, and then 3rd on July 25 in her only 2020 outing in the $200,000 Ballston Spa Stakes (Gr. 2). Starship Jubilee pulled off the upset, while Sistercharlie had a disappointing run in her first non Grade 1 race since 2018. Overall, she is 10 for 16 in her career.
Rushing Fall is trending upwards and has gone 10 for 13 in an impressive career. The First Lady Stakes (Gr. 1) on October 5, 2019 is the only event she's finished outside of the top-2 in. Following that loss Rushing Fall won the $100,000 Beaugay Stakes (Gr. 3) by 2 lengths over Call Me Love on June 3, and then the $350,000 Jenny Wiley Stakes (Gr. 1) by ¾ lengths on July 11. For a $350,000 horse, she is performing what is expected from her. Rushing Fall has a tough assignment on Sunday, but should prevail against Sistercharlie, who has been showing signs of slowing down.