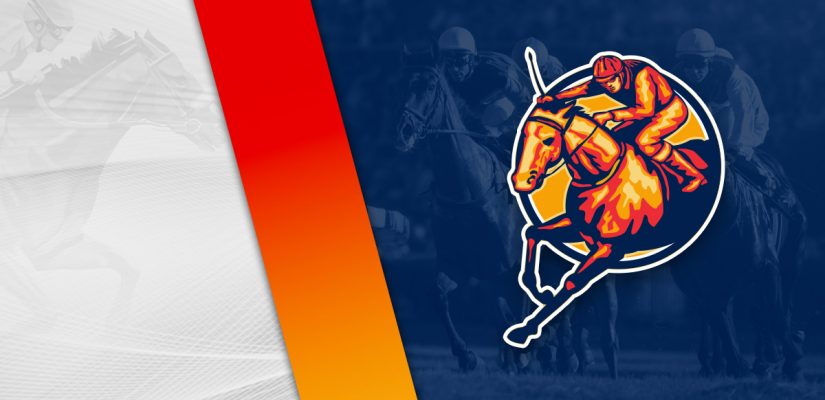 Saratoga opens up a new week of racing in Saratoga Springs on Wednesday. It's by far the biggest track in operation at the moment. There is one tiny stakes race in the $85,000 Bolton Landing Stakes at Saratoga today. Canterbury Park gets a day to shine, as they're holding the biggest stakes card with five stakes events.
The $100,000 Minnesota Derby and Minnesota Oaks are the feature races of the day. Saratoga will feature the running of the $100,000 New York Turf Writers Cup (Gr. 1) tomorrow. Saturday is all about Del Mar in California. There will be five stakes races, including the $500,000 Pacific Classic (Gr. 1). Jockeys that use Del Mar as a base and expected to ride in the Kentucky Derby will have to head to Kentucky on Sunday following that card.
Sunday features the $150,000 Del Mar Mile (Gr. 2), so several trainers are going to want their guys for that race. Some of the better known jockeys, such as Mike Smith, Drayden Van Dyke, and Victor Espinoza use Santa Anita and Del Mar as their home track. Tiz the Law's pilot, Manny Franco, is a regular at Saratoga, but he is not scheduled to ride today. Head below for our free Saratoga picks for August 19, 2020.
Race 1
(1) Snap Decision
+100 (1/1)
(3) Belisarius
+1500 (15/1)
(4) Galway Kid
+450 (9/2)
(5) Zanzi Win
+1500 (15/1)
(6) Family Tree
+1200 (12/1)
(7) Duc de Meran
+800 (8/1)
(8) City Dreamer
+2000 (20/1)
(9) Go Get the Basil
+1000 (10/1)
Post Time: 12:50 p.m. EST
Distance: 2 ⅜ Miles
Purse: $55,000
We will get started at Saratoga with a long distance hurdle course. Hurdle and steeplechase events are more of a European thing, but Saratoga occasionally has one to start the day. This race will cover 2 ⅜ miles to get us started at Saratoga.
Snap Decision and Fast Car are on my shortlist going into Wednesday afternoon. Fast Car is 3 for 6 in his career and looking for a hat-trick today at Saratoga. He was a half length winner on June 27 at Great Meadow after dueling with Baltimore Bucko for a $20,000 purse.
It was a close race, but Fast Car was able to prevail and followed up with another strong performance on July 29. He won by 6 ½ lengths over Global Freedom in a higher class for a $48,000 purse. Global Freedom was the betting favorite at post time, but Fast Car ran like the best horse.
One of the biggest tests of his career awaits him on Wednesday. Snap Decision has been a dominator, with six straight wins and top-3 in nine straight performances. His last four wins were all stakes races for $75,000, $100,000, $35,000, and $55,000. In his most difficult race in the $100,000 Foxbrook Champion Hurdle Stakes, Snap Decision had no problems for a 4 ¾ length win.
Fast Car has been showing tremendous improvement recently and the 6/1 morning-line doesn't look too accurate. However, he's up against a tough challenger in Snap Decision, who has been making easy work of his competition. If he wants to run again on Wednesday, a win should be within reach.
Race 5
(1) Another (1A) Zero Gravity
+500 (5/1)
(2) Go Poke the Bear
+400 (4/1)
(3) Willing to Speed
+1200 (12/1)
(4) Golden Decision
+1200 (12/1)
(6) Mick's Star
+800 (8/1)
(7) Abiding Star
+1000 (10/1)
(8) Financial System
+160 (8/5)
Post Time: 3:02 p.m. EST
Distance:1 1/16 Miles
Purse:$62,000
We're off to the turf for Race 5 at Saratoga on Wednesday afternoon. McErin from the No. 5 post position and Financial System from the No. 8 post position are likely going to be strong horses.
McErin has finished 4th, 9th, 3rd, 7th, 4th in his previous five outings. Overall, he's 3 for 15 in his career and gets a transfer over to Saratoga after one spot start at Belmont on July 11. It was his first race since February.
McErin was 4th in that race after running a strong race early, but weakening in the latter stages of the event. He had a lead at the ½ pole and regressed thereafter. In preparation for this race, McErin completed a 4-furlong workout with a time of 48.48 seconds on August 8.
The key to getting McErin back on track might be rider Irad Ortiz Jr. Ortiz Jr. has had success on McErin in the past and should be able to get him close again. Financial System has won 50% of races in his career, as he's gone 5 for 10 and looking for a hat-trick. Financial System won by 2 ¼ lengths in a $51,000 event on January 31 at Gulfstream, and then after a layoff returned at Saratoga for a win by a neck in a $67,000 race.
He's down slightly in class today and should be able to handle this field. In his most recent loss, where he finished 3rd on October 23, 2019, Financial System was racing for a $77,000 purse. That was a bit too tough, but he's had no issues against this level of competition. If he runs his way, then Financial System should be knocking on the door.
Race 8 – Bolton Landing Stakes
(2) Joy's Rocket
+250 (5/2)
(3) Sweet Souper Sweet
+1500 (15/1)
(4) Quinoa Tifah
+1200 (12/1)
(5) Sassy Hannah
+1200 (12/1)
(6) Tobys Heart
+100 (1/1)
(7) Sunny Isle Beach
+1200 (12/1)
(8) Amanzi Yimpilo
+800 (8/1)
(9) Mischievous Dream
+800 (8/1)
(10) Stylish Rags
+600 (6/1)
Post Time: 4:46 p.m. EST
Distance:5 ½ Furlongs
Purse: $85,000
This is the feature race of the day at Saratoga, which takes place on the turf for a $85,000 purse. Tobys Heart and Stylish Rags are my top two contenders for the Bolton Stakes. Stylish Rags is 1 for 1 in her career with a win on July 31 as a rookie. She beat Doyouknowwhoiam by a neck in a $49,000 race. This is a step up for Stylish Rags, but if she is in the same form should be close at least. Joy's Rocket should be in the mix as well.
Joy's Rocket is 2 for 2 with back-to-back wins as a rookie and sophomore. She beat Mania by a nose in a duel for a $79,000 as a first-time runner at Churchill Downs. Joy's Rocket was able to follow up in the My Dear Stakes in Toronto at Woodbine on August 1 with a 2 ¾ length win for a $100,000 purse. For a $47,000 purchase at auction, Joy's Rocket is running better than expected. She could provide a nice ROI for her connections at this pace.
Tobys Heart started hot out of the gate in her career as well. She was a winner on June 4 at Churchill Downs in a $79,000 event by 6 ¾ lengths. Her performance was the most impressive out of these three horses. That was for $79,000, but Tobys Heart could have easily won in a higher class than that.
Her workouts have been incredibly impressive as well. Leading up to Wednesday, Tobys Heart has appeared to be in good form, with 4 furlongs clocked at 47.60 seconds twice and 48.80 seconds. Joy's Rocket and Stylish Rags should both be close, but expect Tobys Heart to have the edge in the stretch.