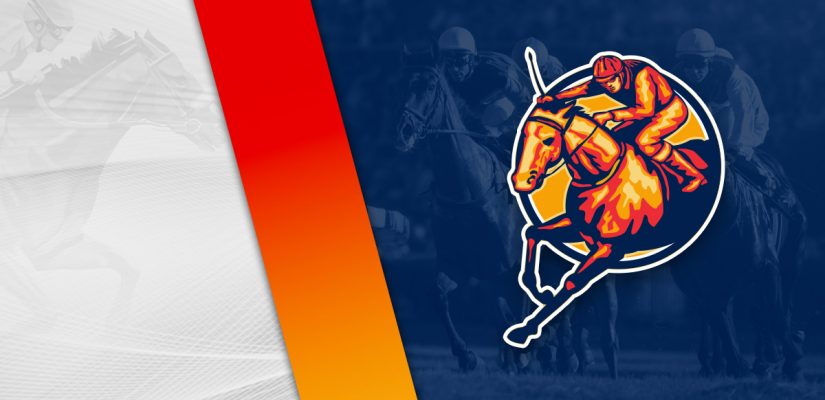 Our first racecard of the day will bring us to Saratoga Spring, NY. Saratoga is the big player during the summer months in the US. They have a lot of cards, which includes several stakes races with big money on the line. Saratoga has one small stakes race on the schedule today. The running of the $85,000 Mahony Stakes will take place in Race 7. Indiana Grand is hosting the biggest card of the day, with two stakes races worth $100,000. The Governor's Stakes and Indiana First Lady Stakes will both run with $100,000 in available purse money.
The $500,000 Sword Dancer Stakes is the main attraction in Saratoga Springs over the weekend. The $600,000 Charles Town Classic (Gr. 2) on Friday is the biggest upcoming race on the docket. It's nice to see one of the smaller tracks get a day in the spotlight. Saratoga is the most well known racecourse in operation on Wednesday. With no competition from Del Mar or Gulfstream Park, Saratoga will get the brunt of attention. We have three selections at Saratoga for Wednesday. Head below for our free Saratoga picks for August 26, 2020.
Race 1
(1) A Silent Player (1A) French Light
+140 (7/5)
(2) Prayer Hope
+250 (5/2)
(3) Critical Data
+500 (5/1)
(4) Gaye Breeze
+1000 (10/1)
(6) Brianbakescookies
+400 (4/1)
Post Time: 12:50 p.m. EST
Distance: 2 ⅜ Furlongs
Purse: $48,000
A hurdle race in Race 1 will get us started at Saratoga. Saratoga sometimes starts the day with a hurdle race on the grass to get things started. It's a nice change of pace, and I've been successful with it in the past. You can find a lot of this racing in Europe if you are looking for more hurdling.
Four of the horses featured in this race are from Ireland and another from France. A Silent Player and French Light both enter today off wins, A Silent Player a winner as a first-time runner. They are expected to team up today for trainer Jonathan Shepperd as a coupled entry.
A Silent Player won at Colonial Downs on August 2 over Princeville by 2 lengths. It was a nice debut for the $46,216 A Silent Player who was purchased in 2018. He was originally purchased at auction three years earlier for $18,802, so apparently they had some confidence in him. His stablemate, French Light, is coming off a win as well.
French Light went 3rd, 2nd, 1st to open his career. That is some nice progres for French Light, who won by a half length over Mr. Bridger for a $20,000 purse. Prior to that win, French Light was a half length behind Emerald Rocket. In any case, French Light was good enough to get place money in the second race of his career.
Prayer Hope should give the field a good scare in this one. He's finished 3rd, 1st, 7th, 4th in his career with a win in May at Malvern. That was an impressive win by ¾ lengths for a $30,000 purse, though Prayer Hope regressed to finish 7th and 4th. In his most recent performance, Prayer Hope was 4th in a $48,000 event on August 12. That was much too tough, but should play a role in the stretch Wednesday. I think A Silent Player should be able to get him at the wire, though.
The Bet
(1) A SILENT PLAYER (1A) FRENCH LIGHT
Race 2
(1) Munnings Muse
+120 (6/5)
(2) Bella Domenica
+800 (8/1)
(3) Bankers Daughter
+450 (9/2)
(4) Eli Rocks
+3000 (30/1)
(6) Impazible Donna
+350 (7/2)
Post Time: 1:21 p.m. EST
Distance:6 Furlongs
Purse:$62,000
Race 2 should be a good one at Saratoga. We have two very talented horses taking to the gate with a decent chance of getting the win. A purse of $62,000 will be on offer in Race 2, with Snicket and Munnings Muse potentially dueling in the stretch for the win. Snicket opened her career 6th on April 12 at Gulfstream Park, and then followed up for 2nd in three straight outings. She made two appearances in July and the result was the same to place 2nd.
Snicket was 1 ¼ length loser on July 3. He wasn't much of a loser, though, as Snicket ran a strong race to finish better than eight horses. Snicket held steady throughout that race and deserved the money. He followed up a few weeks later in a $62,000 event to finish behind Magnolia's Lady by 1 ½ lengths. That was another solid bid and she certainly deserves a chance at another $62,000 race.
Munnings Muse is going to be her biggest threat in Race 2. She is coming off a strong run on June 22 for 2nd behind Fierce Lady by 6 lengths. Munnings Muse had a 9 ¼ length advantage on Violent Point, who was the betting favorite in the race.
She wasn't as close to the front compared to Snicket in her previous performance, but Munnings Muse might have won both of those races that Snicket was in. And as a rookie, that was awfully impressive from Munnings Muse. Race 2 should be an entertaining finish, with Munnings Muse having a slight advantage over Snicket.
Race 6
(1) She's a Black Belt
+350 (7/2)
(4) Lady Macho
+600 (6/1)
(5) Charlotte Webley
+600 (6/1)
(6) Left Leaning Lucy
+1500 (15/1)
(7) Classy Sadie
+1200 (12/1)
Post Time: 3:37 p.m. EST
Distance:6 Furlongs
Purse: $43,000
Race 6 will be our final stop at Saratoga on Wednesday, which will be on the dirt for a $43,000 purse. She's a Black Belt and Assume should have strong runs and be involved in the stretch. She's a Black Belt drops in class after going nowhere in her previous two races. She finished 7th for a $75,000 purse, and then the same for a $70,000 purse on February 16 at Aqueduct. After a layoff, She's a Black Belt arrives back at the gate with an easier assignment in her sights.
She's a Black Belt completed 4-furlong workouts with times of 49.72 and 49.55 seconds, and a 5-furlong workout clocked at 1:02.59. Is this drop in class going to be enough for She's a Black Belt? It will undoubtedly help, though might need an additional drop to find a win. She's a Black Belt won on December 9, 2018 for the only win of her career for a $68,000 purse. That win clearly provides some false hope, because she hasn't been very competitive since.
Assume is fresh off the first win of her career after going 4th, 3rd, 3rd in the first three races. She is coming off a 4 ¾ length win as the betting favorite on July 24. That was too easy for Assume, as she had full control of the race from the ½ pole. Assume had a 3 length lead at that point and cruised to the wire.
Barring a huge improvement in form for She's a Black Belt since her most recent performance, Assume should be able to notch back-to-back wins. I don't believe Assume shakes loose at the halfway mark in this one, it will be a bit tougher, but still expect a win for Assume against a fairly easy field on Wednesday afternoon.