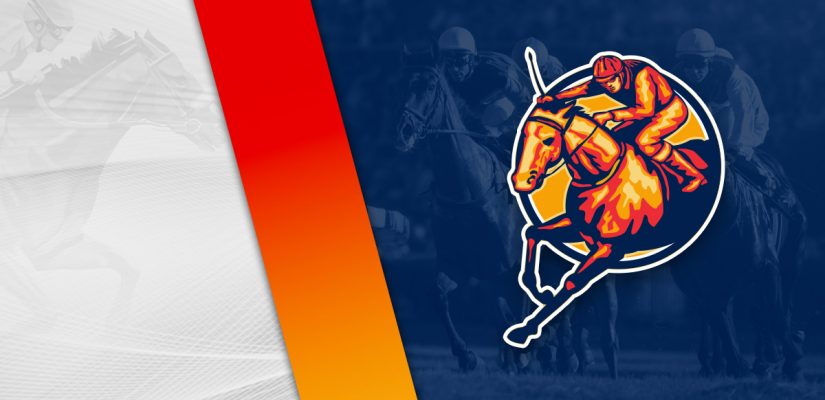 We are back at Saratoga on Thursday following a successful effort yesterday. We hit our first and last pick of the day to make it two for three. The first was a huddle race and we were able to win on a coupled entry. That team were the top two horses in the race and deserved the victory. There wasn't much competition for those two runners.
Saratoga will ease into their stakes offerings on Thursday, and then things kick up several notches on Friday and then into the weekend. The running of the $85,000 Smart N Fancy Stakes will take place today, while the $100,000 New York Stallion Stakes and Lake George Stakes are set for Friday.
The schedule on some sites has the New York Stallion Stake scheduled for today, but that is incorrect. The Smart N Fancy Stakes will run on Thursday, though. It's not much of a stakes race for Saratoga. A race for $85,000 is just another day in Saratoga Springs. Charles Town will get most of the attention on Friday, as they host their feature race of the year with the $600,000 Charles Town Classic (Gr. 2). Head below for our free Saratoga picks for August 27, 2020.
Race 1
(1) Majestic View
+400 (4/1)
(2) Posse Can Disco
+500 (5/1)
(3) Apex Predator
+800 (8/1)
(4) After Prom Party
+350 (7/2)
(5) Never Hold Back
+1200 (12/1)
(7) Lady's Boy
+500 (5/1)
Post Time: 1:10 p.m. EST
Distance: 6 Furlongs
Purse: $40,000
The first race of the day at Saratoga will be our starting point on this Thursday card. Apex Predator and Imperio D are on my shortlist for this event. Apex Predator is 8/1 on the morning-line, but probably stands a better chance of winning than some of the other horses in this event. Apex Predator has been gelded since his last race and I think that should give a little pep in his step.
Apex Predator is winless in his career, with a stretch of 0 for 16 since his debut on March 17, 2019. He has finished 5th, 3rd, 4th, 7th in his previous four races. He finished 7th in his most recent entry on July 17 in a $40,000 event. Apex Predator didn't have much to show in that race. He was in much better form on June 3 to show 3rd in a $33,000 event.
Note that Apex Predator was up against Imperio D on July 17. Imperio D was the far superior horse on that particular day. He is winless in ten career races, but has been coming close and showing improved form this summer. Imperio D placed 2nd in that event to finish 1 ½ lengths behind Kabob at the wire.
Imperio D has finished in the top-3 in four straight outings and in 5 of his previous 7. Imperio D is coming close, and much closer than all of his competition today. No one else has really provided much of a spark. Imperio D has been the most consistent runner. If Imperio D wants to run today, then he should be within reaching distance of a win.
Race 5
(1) Dowse's Beach (1A) Chateau (1X) Eye Luv Lulu
+160 (8/5)
(2) Duncastle (2B) Shamrocked
+400 (4/1)
(4) Outrageous Bet
+3000 (30/1)
(6) Ghost Giant
+450 (9/2)
(7) Banana Thief
+800 (8/1)
(8) Preamble
+1200 (12/1)
Post Time: 3:30 p.m. EST
Distance:5 ½ Furlongs
Purse:$49,000
Race 5 has several horses running together, though many are going to run on the main track only. Chateau and Eye Luv Lulu will be with Dowse's Beach, but only if the race goes to the dirt. With it expected to be a beautiful day in Saratoga Springs, it's unlikely this race is being moved from the turf to the dirt. That leaves us with Dowse's Beach running alone in Race 5.
Duncastle and Shamrocked are coupled in this race from the No. 2 spot. Shamrocked will stay in the stable if the race stays on the grass, while Duncastle gets the greenlight for the turf. In other words, three horses that you see listed will likely be scratched. That leaves me with Dowse's Beach and Duncastle on my shortlist.
Duncastle has been inconsistent, but has the talent to win. He has finished 1st, 1st, 3rd, 10th, 1st, 10th, 2nd, 4th in his last seven races. A little bit of everything for Duncastle on the track recently. In his latest effort, Duncastle finished 4th in a $49,000 event. He has run better in these races before, so the potential for a win is there, though. Duncastle placed 2nd prior to that effort.
Dowse's Beach has followed a similar path as Duncastle. The verteran gelding, who is 13 for 43 in his career, has gone 1st, 1st, 6th, 1st, 3rd, 7th, 2nd in his previous seven outings. He placed 2nd in his most recent entry on August 2 for a 1 length loss at the $49,000 level. This was after Dowse's Beach came well short in a $67,000 race in July.
His most recent win was on November 3, 2019 in a $70,000 event by a half length. He has the talent to win tougher races than he has on his plate today. If this race does happen to move to the main track, Chateau should be able to pick up the slack for team No. 1.
The Bet
(1) DOWSE'S BEACH (1A) (1X)
Race 9
(1) Malibu Mischief
+1500 (15/1)
(2) Overheated
+800 (8/1)
(3) Robin Sparkles
+120 (6/5)
(4) Mo Me Mo My
+600 (6/1)
(5) Saratoga Love
+800 (8/1)
(6) Secure Connection
+350 (7/2)
(7) Jades Gelly
+800 (8/1)
(8) Big Bennys Tribute
+3000 (30/1)
(9) Wicked Amber
+3000 (30/1)
Post Time: 5:46 p.m. EST
Distance:5 ½ Furlongs
Purse: $55,000
Our final selection at Saratoga is the final race of the day in New York. This event will cover 5 ½ furlongs on the turf for a $55,000 purse. Secure Connection and Robin Sparkles should be in the mix in the stretch. Secure Connection has been in good form recently, and fresh off a win on July 16 by ¾ lengths in a $49,000 event.
Prior to that race, improvements were noted, as Secure Connection went from 7th to 3rd. She finished 3rd for a $50,946 purse. Secure Connection was 3 lengths behind the winner. Overall, Secure Connection is 2 for 9 in her career. If he continues to get stronger, then Secure Connection is going to have a good look at the winner's circle on Thursday.
Robin Sparkles split to open her career as a first-time runner on July 10 and then following up on August 13. She struggled out of the gate as a rookie at Belmont Park. Robin Sparkles crossed the wire 10th in a $53,000 race. That was a disappointing debut, and she was expected to run better in that one. However, Robin Sparkles woke up in her next entry.
Robin Sparkles followed up two weeks ago for an impressive 4 ¾ length win over Bonus Baby. After shaking off the jitters as a rookie, Robin Sparkles ran how she was expected to. That was nice by Robin Sparkles, and I believe that she has the potential to run even stronger than that. I don't believe she's done winning yet. Expect another strong run for Robin Sparkles on Thursday.