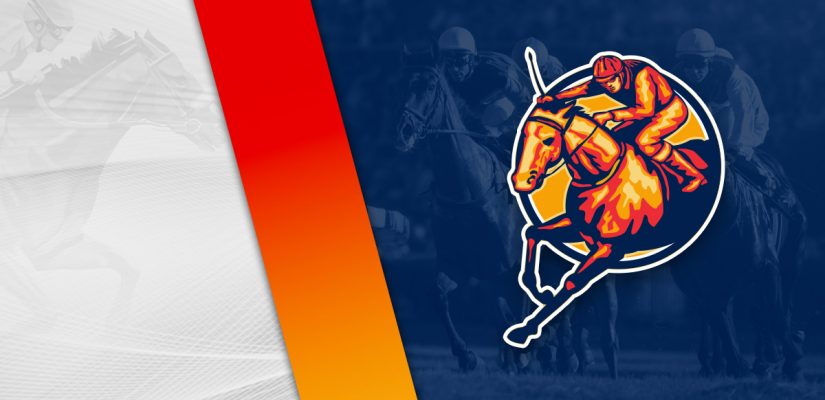 We will go to Saratoga Springs on Friday for a look at a $672,000 racecard. It isn't everyday that Charles Town is offering up a bigger card than Saratoga but here we are on Friday. Charles Town has over a million on offer today with $1,350,000, while Saratoga is putting up significantly less. However, things will return to normal on Saturday when Saratoga gets back to stakes racing with four races, highlighted by the $500,000 Sword Dancer Stakes (Gr. 1). There is only one on the docket today, with the running of the $100,000 Lake George Stakes (Gr 3).
All eyes are on Churchill Downs, as we're a week away from the Kentucky Derby Weekend. Unfortunately, fans won't be present, but a bid for the Triple Crown is going to be on the line. The odds suggest that there's a good chance that we see a Triple Crown winner in 2020. If Tiz the Law wins the Kentucky Derby, there will likely be no competition in the Preakness.
I think Art Collector or Honor A. P. has to get it done next weekend. There might be an asterisk on Tiz the Law if he does win, given the weird situation of 2020 and no Nadal or Charlatan for Bob Baffert, but he is one fine horse that deserves all of the accolades he will receive if he pulls it off. As far as today is concerned, just give me a winning day at Saratoga and I will be happy. Head below for our free Saratoga picks for August 28, 2020.
Race 4
(1) Cobble Hill
+250 (5/2)
(2) Stage Left
+180 (9/5)
(3) Southern Bridge
+600 (6/1)
(4) Queen's Mason
+800 (8/1)
(5) Mister Bobby
+400 (4/1)
(6) Majestic West
+450 (9/2)
Post Time: 2:54 p.m. EST
Distance: 6 ½ Furlongs
Purse: $55,000
We will get started in Saratoga Springs with an allowance race worth $55,000 on the dirt. Cobble Hill has been a success for me in the past. He was a back-to-back winner on June 26 and July 11 at Belmont Park. It was the first win of Cobble Hill's career, and then he followed it up with more success right after.
In the first win, Cobble Hill took down the field by a length for a $28,000 purse. Two weeks later, Cobble Hill followed up for a 7 length win in a blowout over Passcode for a $27,000 purse. I believe that was the race I selected Cobble Hill in.
In an attempt to record three wins in a row, Cobble Hill came up short by a length against Zealous. Empire Line was the favorite in that race and finished behind Cobble Hill. It wasn't a bad run for Cobble Hill at all, and I think what he proved is that he belongs to running against this competition.
In any case, Cobble Hill will elevate slightly in class to the $55,000 level on Friday. Expect Cobble Hill to be competitive, but he's probably going to have to mount an even better effort to do one better than Stage Left. Overall, Cobble Hill goes into today with 2 wins in 10 races.
Stage Left is 3 for 12 in his career, with his most recent win on June 11 at Belmont Park. Stage Left beat Vintage Hollywood by 2 lengths in a $46,000 event. He was less successful a few weeks later at Saratoga. Stage Left finished 4th in a tough $74,000 race.
That was reaching too far, but he's back down to a class he should feel more comfortable in. His wins have been for $60,000, $52,000, and $46,000. Stage Left is familiar with winning in this class and should be able to excel over the competition on Friday afternoon at Saratoga.
Race 8
(1) Fed Funds
+1000 (10/1)
(2) Irish Front
+160 (8/5)
(3) The Sicarii
+2000 (20/1)
(4) Blindwille McTell
+200 (2/1)
(5) Night Time
+1500 (15/1)
(6) Wild Medagliad'oro
+300 (3/1)
Post Time: 5:14 p.m. EST
Distance:7 Furlongs
Purse:$74,000
Race 8 brings us closer to the feature race at Saratoga. That is the $100,000 Lake George Stakes (Gr. 3) taking place next in Race 9. Before the stakes race of the day at Saratoga, we should have a good one in Race 8.
Irish Front and Blindwillie McTell should both be strong horses in this event. Blindwille McTell is 3 for 9 in his career with wins in three smaller stakes races. However, since a win on May 27, 2019. He has been going in the wrong direction.
Blindwille McTell has finished 4th, 5th, 5th, 3rd since winning last spring. Getting away from Black Type races didn't really help Blindwille McTell much. After struggling to compete, he was bumped down in class. In his most recent performance, Blindwille McTell was 3rd on July 18 in a $74,000 event. He sat in 3rd pretty well for the duration of the race. There wasn't enough kick in the stretch for him to overcome Yaupon.
Irish Front has only entered two races, but promising signs have been there for him. As a rookie on August 10, 2019, Irish Front finished 4th in a $90,000 event. That was a tough race out of the gate as a first-time starter, but give Irish Front some credit for that effort. He managed to beat five horses, including the betting favorite for a decent debut.
With his debut out of the way, Irish Front showed improved form after a layoff on July 23. Irish Front was the best horse in a $72,000 event. He was better than the 2nd place horse by 4 ¼ lengths. That was an impressive run by Irish Front. If he shows any sign of improvement today, then an easy win should be within his sights.
expectations
Race 9 – Lake George Stakes
(1) Sweet Melania
+160 (8/5)
(4) Velvet Crush
+2000 (20/1)
(5) My Sassy Sarah
+1200 (12/1)
(6) Cat's Pajamas
+500 (5/1)
(7) Miss Peppina
+250 (5/2)
(8) Selflessly
+600 (6/1)
(9) Windracer
+1200 (12/1)
(10) Sugar Fix
+1500 (15/1)
(11) American Giant
+3000 (30/1)
Post Time: 5:46 p.m. EST
Distance:1 Mile
Purse: $100,000
The Lake George Stakes (Gr. 3) is our final stop at Saratoga on Friday. The feature event at Saratoga will be worth $100,000. It will take place on the inner turf covering a mile. Note that Mess Peppina will only race if this race gets moved to the main track on the dirt.
With only a 10% chance of rain today in Saratoga Springs, it is unlikely that the race will be going there. Micheline and Sweet Melania, who will be lining up in the gate beside one another, both stand a good chance of being close.
Micheline is 3 for 9 in her career. She has proven to be a quality horse at times, but her inconsistent effort has really dampered her career. Micheline has finished 9th, 8th, 1st, 2nd, 7th, 1st, in her previous six races. She has experienced a lot of highs and lows in her career so far.
Two of her wins were in Black Type stakes races. She won the $106,000 Sorority Stakes on September 1, 2019 in just the second race of her career. That was an impressive effort. She also has a win in the $75,000 Honey Ryder Stakes on May 2. Micheline won that race by 2 ¼ lengths in an impressive display.
However, she showed off her inconsistencies in her next outing, as Micheline finished 6th in the $100,000 Regret Stakes (Gr. 3). We know that Micheline can win a race of that caliber, but the effort hasn't been totally there for her. Micheline has not won a graded event in her career thus far. Sweet Melania is coming off a very nice performance in the Wonder Again Stakes (Gr. 3) on June 20.
That was the second graded win of her career and third win of her career. Overall, Sweet Melania has gone 3 for 7 in her career. She also won the Chase Jessamine Stakes (Gr. 1) on October 9, 2019. In what might be her best performance to date, and while she didn't win, Sweet Melania showed 3rd in the $1,000,000 Breeders' Cup Juvenile Fillies Turf (Gr. 3) on November 1, 2019.
In her most recent outing, Sweet Melania won the Wonder Again Stakes by 1 ½ lengths at Belmont Park. I was on Sweet Melania in that race and she had complete control. It was a wire-to-wire win for Sweet Melania in an easy race for her. If she arrives in the same form on Friday at Saratoga, then it should be the same story for the $600,000 Sweet Melania.