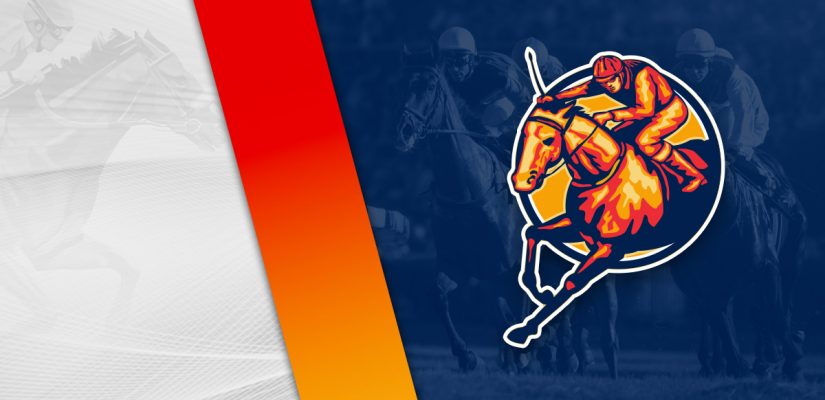 It's Memorial Day which is the biggest stakes racing day of the long weekend. There wasn't anything to note on Saturday and Sunday. However, Santa Anita Park opens things up with what should be a good afternoon of racing in California.
The $500,000 Shoemaker Mile (Gr. 1) is the feature event in the US on Monday. Santa Anita also has two more $400,000 stakes races with the Gamely Stakes (Gr. 1) and Hollywood Gold Cup.
Santa Anita has a total of ten races with $1,731,000 in prize money available to be won in California. Head below for our best Santa Anita Park picks on May 30, 2022.
Race 4 – Hollywood Gold Cup Stakes
(1) There Goes Harvard
+800 (8/1)
(2) Royal Ship
+120 (6/5)
(3) Spielberg
+2000 (20/1)
(5) Stilleto Boy
+140 (7/5)
Race 4 at Santa Anita Park is the $400,000 Hollywood Gold Cup Stakes (Gr. 1). This is the only graded races on the dirt, with the other two at Santa Anita both turf races.
Royal Ship and Stiletto Boy should factor into this race. Royal Ship has a nice chance from the inside. He is 7 for 16 and is going to be involved at the wire.
He has plenty of graded experience, but only one win, this coming in the $200,000 Californian Stakes (Gr. 2) on April 17, 2021. Since then, he's finished 1st, 7th, 3rd, 2nd.
In his latest race, Royal Ship won the $75,000 John Shear Mile Stakes on April 10. He will be close, but Stilleto Boy will compete hard.
Stilleto Boy is 3 for 15 and has been consistent in some tough races. He has finished 1st, 3rd, 3rd, 3rd in his previous four outings.
That includes appearances in the Malibu Stakes (Gr. 1), Pegasus World Cup Invitational Stakes (Gr. 1) and Santa Anita Handicap (Gr. 1). He most recently finished 3rd in the $650,000 Santa Anita Handicap on March 5.
Following that performance, he won the $200,000 Californian Stake (Gr. 2) by 2 ¼ lengths in a minor upset over Express Train on April 30. He could be ready for another small upset on Monday.
Race 5 – Shoemaker Mile Stakes
(1) Masteroffoxhounds
+500 (5/1)
(2) Count Again
+250 (5/2)
(3) Heywoods Beach
+1000 (10/1)
(4) Dance Some Mo
+1500 (15/1)
(5) Smooth Like Strait
-125 (4/5)
(6) Restrainedvengence
+600 (6/1)
The $500,000 Shoemaker Mile is the feature of the weekend. This trip on the turf is a Grade 1 race featuring six runners.
Look at Count Again and Smooth Like Strait to be serious players for the top prize. Count Again is 6 for 16 and 6th, 1st, 1st, in his previous three attempts.
He was going for a hat trick on April 15 in the $600,000 Maker's Mark Mile Stakes (Gr. 1) but was denied. Count Again had a disappointing attempt for 6th in the race.
It was a much different story following a $500,000 Frank E. Kilroe Miles Stakes (Gr. 1) on March 5. He won a close one by a head.
Smooth Like Strait will always be a memorable horse for me after winning and delivering a Pick 5 for me at Churchill Downs two years ago in the War Chant Stakes.
Smooth Like Strait is 7 for 20 and still consistent this long after his win in that race. He's finished in the top-3 in 11 straight races and the defending winner of the Shoemaker.
In his most recent attempt, Smooth Like Strait showed 3rd in the Maker's Mark Mile, well ahead of Count Again who was 6th. Smooth Like Strait should have the best trip against this field.