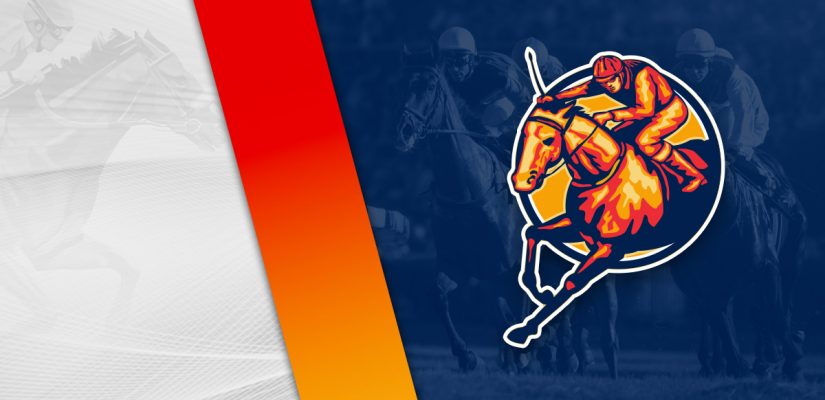 There is a decent card at the BetOnline racebook with five racecourses available for betting. There isn't a lot of action, but that's what Saturday is for at Fair Grounds Race Course.
Fair Grounds has the $1,000,000 Louisiana Derby (Gr. 2) at Fair Grounds on Saturday. It may not be a Grade 1 race, but it certainly feels like one.
Along with a million in prize money available, the winner will automatically have enough points for the Kentucky Derby. It's a good time of the year for horse racing fans, as the Road to the Kentucky Derby heats up.
Sunland Park has ten races worth $158,200 on Tuesday afternoon. Head below for our best Sunland Park picks on March 22, 2022.
Race 2
(1) Reback Home
+1000 (10/1)
Post Time: 12:51 p.m. MST
Distance: 1 Mile
Purse:$15,500
Race 2 has Mcclassic, Mcoro, and McThanks, two of which are trained by the same trainer. Nancy Summers' Mcthanks is going to have a big chance against Stryder.
Stryder is 3 for 29 in his career with finishes of 2nd, 2nd, 2nd, 4th, 3rd, 3rd in his previous six attempts. In his previous outing, Stryder showed 3rd for a $15,500 purse.
The gelding was coming off showing 3rd on February 22 in a $13,600 assignment. He should be around in the stretch.
McThanks should be the one to watch, though. He's in the best of form, finishing in the top-2 in eight straight attempts.
McThanks came through on January 25 for a $13,100 purse. That was an encouraging neck win. Following this effort, Mcthanks placed 2nd behind Arch City by 1 ¼ lengths for $13,600.
He is the most dependable and has to be considered on Tuesday versus this field.
Race 5
(1) Stormy World
+300 (3/1)
(2) Thirsty Kitty
+1200 (12/1)
(3) Dances for Kamia
+500 (5/1)
(4) Elegant Cricket
+600 (6/1)
(5) Invodkawetrust
+800 (8/1)
(6) Critical Decision
+1000 (10/1)
(7) Flying Blue
+400 (4/1)
Post Time: 2:09 p.m. MST
Distance:5 ½ Furlongs
Purse:$12,600
The fifth event at Sunland is 5 ½ furlongs on the dirt for a $12,600 purse. Stormy World and Flying Blue should be top contenders to score in this one.
Stormy World is 5 for 27 in her career and has been consistently finishing in the top-3. The mare has finished 3rd, 3rd, 2nd, 6th, 2nd in her previous five assignments.
She placed 2nd behind Cityonthenile by 6 lengths in a $10,100 assignment in her latest on January 4. It was a better outing after Stormy World finished 6th on December 7 in a $19,000 event.
Flying Blue is dropping in class for a considerably easier try on Tuesday. After finishing 7th on January 30 for $26,500, Flying Blue is going much easier.
She placed 2nd in a $41,650 race on December 15, so the mare has proven to compete against tougher competition than this on Tuesday.
Race 7
(1) Little Pet Kitty
+1000 (10/1)
(2) Mamie's Warrior
+400 (4/1)
(3) Run like the Wind
+500 (5/1)
(4) Speed Seal
+1200 (12/1)
(5) Fi Fi D'oro
+300 (31)
(6) Jedi Jennie
+800 (8/1)
(7) The Time's Right
+800 (8/1)
(8) Attacking Girl
+600 (6/1)
(9) All Steamed Up
+600 (6/1)
Post Time: 3:07 p.m. MST
Distance: 6 ½ Furlongs
Purse:$15,500
Race 7 is a $15,500 assignment covering 6 ½ furlongs on the dirt at Sunland Park. Fi Fi D'oro and Run Like the Wind should be watched closely at post time.
Run Like the Wind is looking for back-to-back wins after the first win of her career on March 1. She came through with a ¾ length win for an $11,600 purse in fine form.
Prior to that run, Run Like the Wind placed 2nd behind Mamie's Warrior by 1 length in a close race. Up to $15,500, she needs to continue improving.
Fi Fi D'oro is a model of consistency in this field. She has finished in the top-3 in seven attempts.
In her latest effort, Fi Fi D'oro placed 2nd behind Destiny Who by a neck for $15,500. This came after Fi Fi D'oro scored a 5 ½ length win for $13,800 on March 8.
She was clear in the stretch and kicked free for an easy victory. It might be tougher today, but this looks like a beatable field on Tuesday.