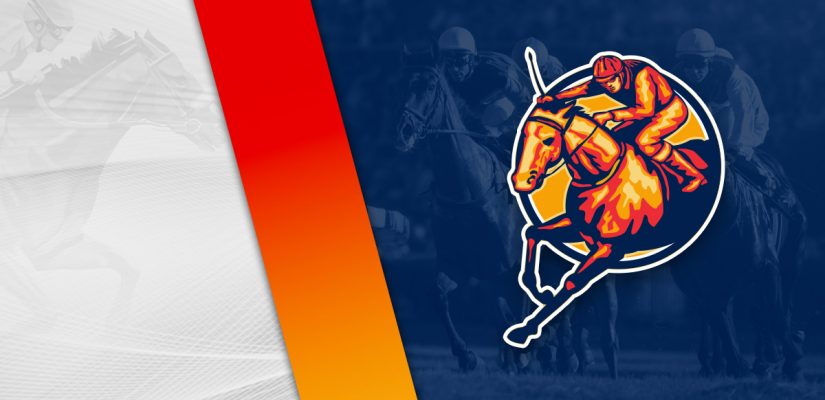 The Tuesday card at BetOnline has three thoroughbred race tracks for wagering. There's also a quarter horse meeting at Louisana Downs, while standardbred harness racing will be available tonight.
The next big race on the horse racing schedule is at Tampa Bay Downs with the running of the $400,000 Tampa Bay Derby (Gr. 2). That's a 50-20-10-5 Road to the Kentucky prep race on Saturday.
The $1,000,000 Louisana Derby (Gr. 1) is quickly approaching for the first 100-40-20-10 prep race on the Road to the Kentucky Derby on March 26. An early Kentucky Derby preview will be up at TheSportsGeek soon.
Our first stop on Tuesday is in New Mexico at Sunland Park. Sunland has ten races worth $241,000 in prize money on the dirt. Head below for our best Sunland Park picks on March 8, 2022.
Race 2
(1) Cornerstone
+1000 (10/1)
(2) Fi Fi D'oro
+300 (3/1)
(4) Cora Belle
+800 (8/1)
(7) Spicey Secret
+350 (7/2)
Post Time: 12:51 p.m. MST
Distance: 6 ½ Furlongs
Purse:$13,800
The second race at Sunland Park is a $13,800 event covering 6 ½ furlongs on the dirt. Spicey Secret and Fi Fi D'oro should be in strong contention for a look at the top prize.
Spicey Secret is winless in ten races and 2nd, 6th, 4th in the previous three outings. Three races back, Spicey Secret came close in a strong bid.
She placed 2nd behind Dani's Cat and a neck ahead of Fi Fi D'oro. Since that performance, Spicey Secret hasn't offered much, though.
In her most recent attempt, she finished 4th for an $11,600 purse. Fi Fi D'oro is winless in eight, but the most consistent in the field.
The mare finished 3rd, 2nd, 3rd, 3rd, 3rd in her previous five attempts. In the last race, she showed 3rd for an $11,600 purse.
Fi Fi D'oro is dependable and in good order going into Tuesday. She catches a fortunate post position. A good look at this mare appears well worth it.
Race 3
(2) Flickering Light
+350 (7/2)
(3) A Cee Dee Cee
+800 (8/1)
(5) Southern Summer
+350 (7/2)
(6) Hereditary
+600 (6/1)
Post Time: 1:17 p.m. MST
Distance: 1 Mile 70 Yards
Purse:$12,600
The third race at Sunland Park is a $12,600 assignment covering a mile and 70 yards. Race 3 should see Southern Summer and Iza Daddy strike hot in the final furlong.
Southern Summer has three wins in 16 attempts, finishing 1st, 2nd, 1st, 2nd, 4th, 8th in his previous six attempts. He is coming off a disappointing showing to go 8th on February 22 for $10,200.
More was expected in that race and believe more is a good possibility today. Iza Daddy is 9 for 56 and in a consistent mood right now.
The gelding is 1st, 1st, 8th, 1st in his previous four starts. In his latest performance, Iza Daddy beat Memory Taker by a length for a $10,100 purse.
This looks like a good spot for Iza Daddy to have another good chance. Without a DQ on November 16 in a $14,500 race, Iza Daddy would be on a four-race win streak entering today.
This appears like a good situation for Iza Daddy.
Race 6
(1) Corrina Corrina
+300 (3/1)
(3) Wealth N Health
+500 (5/1)
(4) Mark's Warrior
+1000 (10/1)
(5) Martini Mischief
+180 (8/5)
(6) American Heights
+250 (5/2)
Post Time: 2:43 p.m. PST
Distance:6 ½ Furlongs
Purse:$39,000
Race 6 covers 6 ½ furlongs on the dirt for a $39,000 purse. Wealth N Health and Corrina Corrina are going to be in good standing for this race.
Wealth N Health is 1st, 2nd in his previous two assignments. He had a 3 length $26,400 win as a first-time runner on New Year's Eve.
In his next and most recent attempt, Wealth N Health looked sharp to show 3rd for a $32,600 purse. This is going to be just as tough or tougher.
There is certainly value on Wealth N Health being involved for a potential upset, though. Corrina Corrina is 2nd, 4th, 2nd, 1st, 2nd in five attempts.
She is running well and consistent. After defeating Desert Spirit by a head on January 15 for $26,400, Corrina Corrina placed 2nd behind Bella Dona by 1 ½ lengths in the $100,000 Enchantress Stakes on February 20.
She is in fine form in workouts, with times of 47.34 and 47.75 seconds at 4 furlongs. This looks like a good value spot for Corrina Corrina.