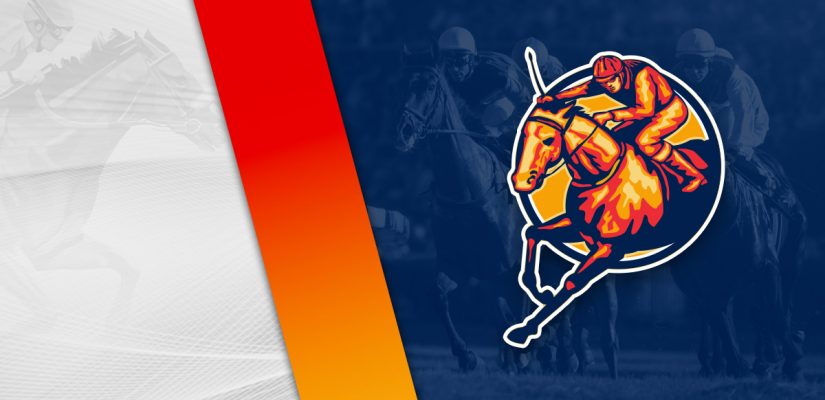 We're back on the racetrack Thursday afternoon and evening as the Fourth of July weekend approaches. It's going to be a big Saturday at Churchill Downs. The running of the $750,000 Stephen Foster Stakes (Gr. 2) is on the docket for Saturday afternoon.
There is one stakes race worth over $100k tomorrow afternoon. The $150,000 Dominion Day Stakes (Gr. 3) in Toronto.
Before getting to Toronto, we're in Florida at Tampa Bay Downs. Tampa Bay has eight races worth $133,000 this Thursday afternoon. Head below for our best Tampa Bay Downs picks on June 30, 2022.
Race 3
(1) Tipharah
+1200 (12/1)
(4) Stare If You Must
+600 (6/1)
(5) Gigi's Diamond
+2000 (20/1)
(6) Hard Choice
+350 (7/2)
(7) Windy Reign
+400 (4/1)
(8) First Faith
+500 (5/1)
(10) Lyla's Mark
+1000 (10/1)
(11) Protullio
+1000 (10/1)
Race 3 is a $14,450 event covering 6 ½ furlongs on the dirt. Stare If You Must and Bali Moon should be the most likely types to win.
Stare If You Must is a winless runner in nine attempts. In her previous three outings, Stare If You Must finished 2nd, 5th, 8th.
She most recently placed 2nd behind Lady in Heels by 9 ¾ lengths in a $16,500 event. That one came after finishing 5th for $23,000 and an ensuing class drop.
The filly is sliding more in class to $14,450 and should be involved on Thursday. Bali Moon is 2nd, 4th in two career starts.
She looked good on her debut trip on October 16, 2021, placing 2nd behind Scarlett's Flower by 3 ¾ lengths in a $23,000 assignment.
After returning on June 2, Bali Moon finished 4th in a $21,000 event at Gulfstream. Down to $14,450, expect to see Bali Moon at her best.
Race 4
(1) Divine Control
+1500 (15/1)
(2) Motataabeq
+300 (3/1)
(4) Overpraise
+1200 (12/1)
(5) It's Fate
+1500 (15/1)
(7) Swift Kid
+1200 (121)
(8) Stirling Drive
+250 (5/2)
(9) Poseiden
+1000 (10/1)
(10) Jojo's Dream
+1000 (10/1)
(11) Ed's Dog
+3000 (30/1)
Race 4 is a $19,000 event covering a mile on the turf. I'm high on Stirling Drive and Call Curt to have success.
Stirling Drive hasn't been the best at Gulfstream Park as of late, but a transfer to Tampa Bay Downs should help. He's finished 6th, 5th, 4th in his previous three starts.
Stirling Drive most recently finished 6th in a $33,000 assignment on May 7. More was needed after finishing 5th in a $31,000 event on May 1.
Call Curt is 2 for 16 and needs a class drop. He has some stakes experience and was competing in some tough events.
Call Curt most recently finished 6th for a $33,000 purse. He was bumped in that performance and never recovered. Look for a much better result with a strong chance at a win Thursday.
Race 6
(1) Chiquirin
+1500 (15/1)
(2) David's Cupid
+250 (5/2)
(3) American Dollar
+160 (8/5)
(4) Send D Package
+2000 (20/1)
(5) As de Oro Coco
+1500 (15/1)
(6) Not a Dance
+1000 (10/1)
(7) Manuka Bobby
+350 (7/2)
(8) Absolutist
+250 (5/2)
(9) Splash of Force
+800 (8/1)
(10) J T's My Boy
+1000 (10/1)
Race 6 covers 6 furlongs on the dirt. Top contenders for the sixth at Tampa Bay Downs appear to be American Dollar and David's Cupid. They line up in the gate together and should be close at the wire as well.
David's Cupid is winless in seven appearances, with a drop in class needed for the No. 2 runner. He's 7th, 10th, 11th in his previous three assignments between Gulfstream and Tampa Bay.
In his most recent attempt, David's Cupid finished 7th for a $17,000 purse in April. That was a disappointing performance after finishing 10th on December 19, 2021 for a $35,000 event.
American Dollar hasn't won in eight career starts. He's 6th, 6th, 2nd in his previous three starts on the track. In his latest performance, American Dollar finished 6th in a $19,000 event.
Despite the losses recently, a reduction from 6 ½ furlongs to 6 should help plenty. From previous work, it's clear she gets tired late and fades off.
Expect American Dollar to look much more comfortable in a 6-furlong assignment. She has to be a top player to win.