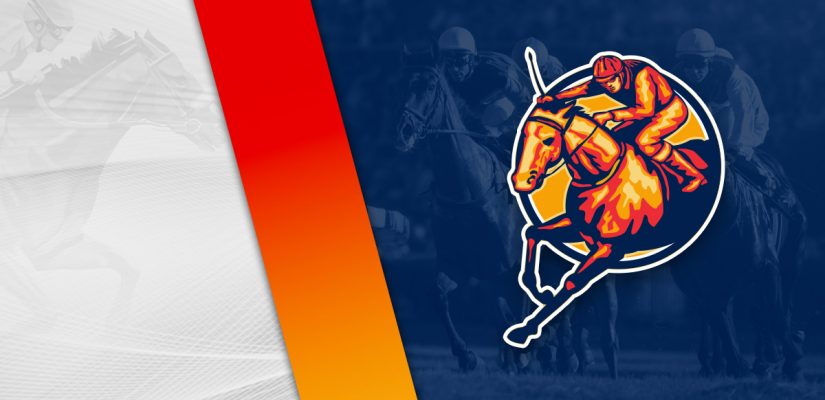 The weekend has arrived and there is plenty of racing on Saturday. BetOnline has 14 racecourses with a healthy dose of stakes racing today.
The feature is the running of the $400,000 Tampa Bay Derby (Gr. 2) at Tampa Bay Downs. The event comes with 50-20-10-5 points towards the Kentucky Derby.
The Tampa Bay Derby is essential a win and you're in situation. There are four other stakes races at Tampa Bay Downs on Saturday.
Our first stop on Saturday is in Florida at Tampa Bay Downs. Tampa Bay has a total of $1,229,500 in prize money available. Head below for our best Tampa Bay Downs picks on March 12, 2022.
Race 2
(1) Brewmeister
+600 (6/1)
(2) Cajun Casanova
+180 (9/5)
(3) He's Smokin Now
+1000 (10/1)
(4) Decimator
+1200 (12/1)
(5) A Rose for Raven
+1000 (10/1)
(6) Jeopardy James
+350 (7/2)
(7) Self Taught
+250 (5/2)
Post Time: 12:45 p.m. EST
Distance: 6 ½ Furlongs
Purse:$35,500
Race 2 is a $35,500 event covering 6 ½ furlongs on the dirt. Self Taught and Cajun Casanova should be involved in the stretch here.
Self Taught is 5 for 23 and worth a look despite how inconsistent he can be. He's finished 2nd, 2nd, 5th, 1st, 6th in his previous five assignments.
Two races back, Self Taught had a win by a neck for a $36,000 purse on December 22. Immediately thereafter, he was 6th on January 30 in a $34,000 trip.
Cajun Casanova has stakes experience and should have success. He's finished 1st, 4th, 1st, 4th in his previous four, with a win on January 8 for $28,000 by 3 lengths.
Following that one, Cajun Casanova was 4th on February 12 in the $100,000 Pelican Stakes. Back down in class, expect Cajun Casanova to run a dangerous event in Race 2.
Race 10 – Columbia Stakes
(1) Bens Malice
+800 (8/1)
(3) Kitten Mischief
+400 (4/1)
(4) Night Jumper
+3000 (30/1)
(5) Heaven Street
+350 (7/2)
(6) Fort Washington
+450 (9/2)
(9) Electrostatic
+1200 (12/1)
(10) Grumley
+1000 (10/1)
Post Time: 4:51p.m. EST
Distance: 1 Mile
Purse:$75,000
The $75,000 Columbia Stakes is a small stakes race on Saturday. It's likely to include a strong push from Boitano and Kitten Mischief in the final furlong.
Boitano is 6th, 2nd, 1st, 2nd, 4th in five attempts. He got through three races back in a $31,500 race by 1 ¼ lengths.
Unable to follow up, Boitano placed 2nd behind Golden Gilder by 1 ¾ lengths for $32,500. The colt finished 4th on January 30 for a $34,000 race. This step up in class could be tough.
Kitten Mischief is 1st, 2nd, 8th in three races and seeing a nice drop in grade. After success in two races, Kitten Mischief jumped up to a Grade 3 race.
It didn't go well for Kitten Mischief, finishing 8th in the $250,000 Sam F. Davis Stakes (Gr. 3). That was too tough, but he's had success in easier assignments.
Race 11 – Tampa Bay Derby
(1) Grantham
+2000 (20/1)
(2) Trademark
+3000 (30/1)
(3) Happy Boy Rocket
+1200 (12/1)
(4) Classic Causeway
+160 (8/5)
(5) Giant Game
+1000 (10/1)
(6) Golden Glider
+1200 (12/1)
(7) Strike Hard
+800 (8/1)
(8) Major General
+450 (9/2)
(9) Shipsational
+500 (5/1)
(10) Belgrade
+2000 (20/1)
(11) Money Supply
+1000 (10/1)
(12) Spin Wheel
+2000 (20/1)
Post Time: 5:23 p.m. EST
Distance:1 1/16 Miles
Purse:$400,000
The $400,000 Tampa Bay Derby (Gr. 2) covers 1 1/16 miles on the dirt. Major General and Classic Causeway should be tough to deal with in this race.
Major General is 1st, 1st in his career with a win on debut and then a graded race. The colt beat Bourbon Heist by a neck and then won the $300,000 Iroquois Stakes (Gr. 3) in a small upset.
The $420,000 colt has done everything asked of him and should have another good look at a win on Saturday. Classic Causeway presents a tough challenge in opposition.
Classic Causeway is 1st, 3rd, 2nd, 1st in four races. He's raced in Grade 1, Grade 2, and Grade 3 races in his last three attempts.
For his first stakes win, Classic Causeway ran well for a 3 ¾ length win in the $250,000 Sam F. Davis Stakes (Gr. 3) on February 12. That looked too easy for the No. 4.
This should be in his range despite a $100,000 hike in grade. Classic Causeway looks to be on his way to 50 points with a trip to the Kentucky Derby in his sights for Brian Lynch.