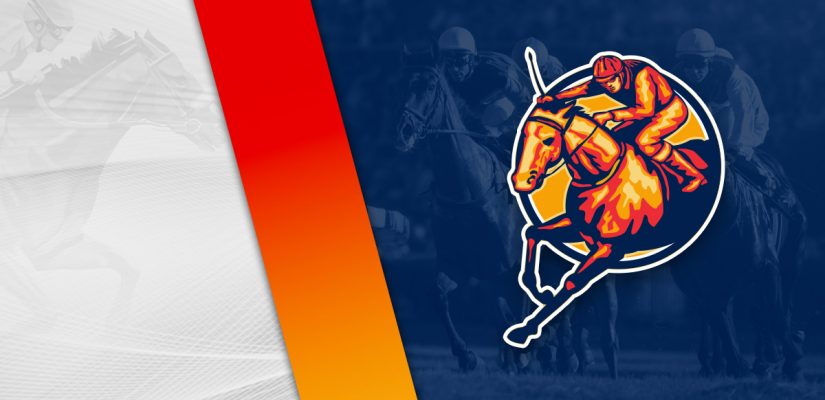 We're off and running on the racetrack Wednesday. Christmas Day is on the weekend this year on Saturday, so the horse racing break coincides with the biggest day of the week for horse racing. There's a stakes race on Christmas Eve at Gulfstream Park in the $100,000 H. Allen Jerkens Stakes.
Then the day after Christmas on Sunday afternoon, you can check out what's going on at several tracks throughout the country. Fair Grounds, Laurel Park, and Santa Anita all have six stakes races each, with Santa Anita hosting three $300,000 graded races.
For our first look on Wednesday, TheSportsGeek is taking you to Tampa at Tampa Bay Downs. Tampa Bay Downs has nine races worth $149,800 this afternoon. Let's get to it. Head below for free Tampa Bay Downs picks on December 22, 2021.
Race 3
(1) Twisted Treasure
+500 (5/1)
(3) Lady Midas
+1000 (10/1)
(4) Just Like Indy
+1000 (10/1)
(5) Congratsrosy
+120 (6/5)
(6) Crystal Orb
+450 (9/2)
Post Time: 1:19 p.m. EST
Distance:1 1/16 Miles
Purse:$13,500
Race 3 looks like a good starting point for the afternoon in Tampa. Look at Twisted Treasure and Congratsrosy as potential winners in this one.
Twisted Treasure has a win in 15 attempts, with a victory on June 2 at Monmouth Park. Since that $19,125 trip, Twisted Treasure has finished 7th, 6th, 3rd, 8th, 9th in five attempts.
In his most recent outing, she finished 9th in a $16,100 assignment on December 10. After struggling in another attempt, Twisted Treasure is down in class to the $13,500 level. Expect better.
Congratsrosy has a win in 15 races, with that coming back on September 11, 2020. She has gone winless in eight straight, and is seeing an easier challenge today as well.
In her last go, Congratsrosy finished 4th in a $27,000 event on November 27. On much more difficult terms, she has looked the best of this group. A big drop to $13,500 should help push her into the winner's circle.
Race 5
(2) Golden Wonder
+2000 (20/1)
(3) Complete Agenda
+250 (5/2)
(4) The Thunderer
+500 (5/1)
(5) Pioneer of Medina
+200 (2/1)
(6) Quantum Theory
+400 (4/1)
Post Time: 2:18 p.m. EST
Distance: 1 Mile 40 Yards
Purse:$31,500
Race 5 goes for a mile and 40 yards on the dirt. This looks doable for Complete Agenda and Pioneer of Medina in the stretch run.
Complete Agenda made his debut on November 21 and looked okay. The colt finished 5th for $55,000. It was too tough, so a drop in grade is required.
Given those terms, Complete Agenda didn't put up the worst fight. It could have been a lot worse, and he's down to $31,500 for Wednesday's assignment.
Pioneer of Medina is 2nd, 3rd in two career attempts. He opened on September 6, placing 2nd behind Affable Monarch by 6 ½ lengths for a $57,500 purse.
Pioneer of Medina returned on October 31 at Gulfstream Park. This was after a productive attempt from Pioneer of Medina, showing 3rd in a $55,000 race.
Todd Pletcher still has confidence in this $475,000 colt. Against this level of talent, he should have a winner in Pioneer of Medina on Wednesday.
Race 9
(1) Bowstring Boy
+2000 (20/1)
(2) Angelus Diamond
+1500 (15/1)
(4) Hoot Gibson
+800 (8/1)
(6) Great Junior
+2000 (20/1)
(7) Aeroballistic
+350 (7/2)
(8) Iowa Class
+500 (5/1)
(9) Rachel Dream
+1000 (10/1)
(10) Playing Gold
+500 (5/1)
Post Time: 4:18 p.m. EST
Distance:1 Mile
Purse:$14,500
The final race at Tampa Bay Downs covers a mile on the turf for a $14,500 purse. Consideration for Aeroballistic and Had Right wouldn't be the worst plan.
Aeroballistic is 5th, 3rd, 6th in three attempts. He showed 3rd for a $38,500 purse on November 3 in his best attempt to date.
Aeroballistic responded going 6th on November 24 for a $14,500 purse. That was highly disappointing after the class drop. If Aeroballistic gets back to previous form early in November, then he'll have a chance.
Had Right has finished 6th, 4th, 6th, 2nd in four races, with his best form most recently on November 24. He placed 2nd behind Panadero by a half-length on November 24 for a $14,500 purse.
It was a nice change for Had Right after going 6th at Gulfstream Park in a $55,000 race on August 22. This looks like the right grade for him to win.