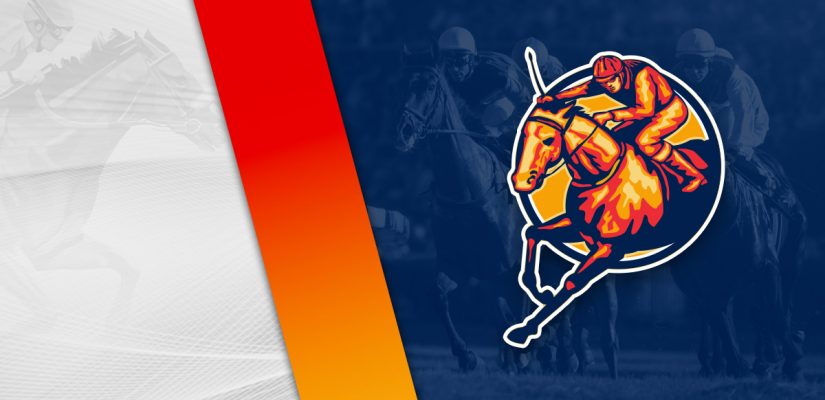 The two most notable race tracks in Florida are operating on Friday afternoon. That's all you're going to find in the US, at least at the main racebooks online for Christmas Eve. It's the only action in North America.
If you just want something to play and are new to horse racing because there isn't anything else going on, then just have fun with it. Don't go too crazy and bust your bankroll on something you're not exactly interested in.
The stakes racing will pick up the day after Christmas on Sunday. Santa Anita Park has the biggest piece of the stakes events. There are three $300,000 graded races at Santa Anita on Sunday afternoon.
If you're interested in more horse racing picks on Christmas Eve, check out the Gulfstream Park page. Tampa Bay Downs has nine events worth $180,500 on Friday afternoon. Head below for free Tampa Bay Downs picks on December 24, 2021.
Race 3
(1) Jackknife
+1000 (10/1)
(2) Platinum Gem
+150 (3/2)
(3) Royal Engagement
+180 (9/5)
(4) She's Peachy Keen
+450 (9/2)
(5) Sneaky Cheeky
+600 (6/1)
(6) Ero's Girl
+1200 (12/1)
Post Time: 1:12 p.m. EST
Distance:6 Furlongs
Purse:$31,500
Race 3 is a 6-furlong event covering 6 furlongs on the dirt. This looks like a good race between Royal Engagement and Plantinum Gem.
Both runners should enjoy a top chance at getting a win. Royal Engagement is 1st, 3rd, 2nd, 9th, 9th in five attempts.
She opened her career with a win by a head for a $30,000 purse on July 13. She hasn't been able to get back, but has been looking solid enough in tough races.
Royal Engagement has been stakes racing since then, including a graded race in the $400,000 Natalma Stakes (Gr. 1) on September 19.
Platinum Gem has finished 3rd, 1st in two races, with a winning run after debuting in 3rd on October 7. She showed 3rd for $38,000 and then came back to win on December 4 in her debut at Tampa Bay Downs.
Platinum Gem beat Summer of Mischief by 5 ¼ lengths for a $31,500 purse. That was impressive and puts him in great territory to repeat on Christmas Eve.
Race 6
(1) Illogical Love
+250 (5/2)
(2) Brookwood Hills
+1000 (10/1)
(3) Gwendola
+1500 (15/1)
(4) Sweet Dutchess
+450 (9/2)
(5) Amani's Image
+160 (8/5)
(6) Roma Mona
+1500 (15/1)
(7) Standup Comedienne
+400 (4/1)
Post Time: 2:43 p.m. EST
Distance: 7 Furlongs
Purse:$31,500
Race 6 is a 7-furlong event covering 7 furlongs on the dirt. Give Amani's Image and Illogical Love a big look in this one.
Illogical Love is the only horse in this field to likely bother Amani's Image in the stretch. She made her debut on November 20 and it went well enough.
Illogical Love showed 3rd for a $38,000 purse in decent form. After that solid attempt, Illogical Love is moving down in class to $31,500.
That sounds nice, but Amani's Image should be too tough to beat. Amani's Image is winless in three races, though continues to show improvement.
He's finished 6th, 4th, 2nd in three starts against tougher foes than he'll see in this one. Amani's Image has raced twice at Saratoga and then a race at Gulfstream Park.
In his most recent attempt, he placed 2nd behind Mi Negrita by 3 ½ lengths for $60,000. On a transfer to Tampa Bay Downs, expect Amani's Image to like this track versus this talent.
Expect him to be tough to beat under these conditions at Tampa Bay Downs.