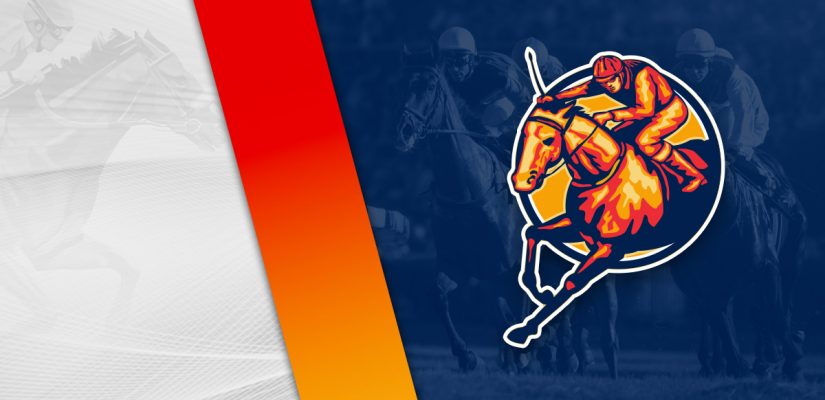 BetOnline is offering six thoroughbred race tracks for wagering in the US on Wednesday. Kelso is listed under the US, but it definitely is not an American racetrack. That's over the pond in the UK.
Up for wagering on Wednesday is two Florida tracks at Gulfstream Park, Tampa Bay Downs, along with Delta Downs, Parx, Penn National Race Course, Tampa Bay Downs, and Turf Paradise.
We have a couple of picks at Gulfstream Park, which is host to the first million-dollar racing in 2022. The Pegasus is scheduled for the end of January in Hallandale Beach at Gulfstream Park.
Along with Gulfstream, we're heading to the other Florida track further north. Tampa Bay Downs has nine races worth $144,700 on Wednesday afternoon. Head below for free Tampa Bay Downs picks on December 29, 2021.
Race 2
(2) Miss Margaret Ann
+1500 (15/1)
(3) Lets Take It Izzy
+140 (7/5)
(4) Mangrove Mamma
+1200 (12/1)
(6) Peaceful Way
+300 (3/1)
Post Time: 12:49 p.m. EST
Distance: 5 ½ Furlongs
Purse:$13,500
Race 2 is a $13,500 event covering 5 ½ furlongs on the dirt. Peaceful Way and Lets Take It Izzy should have a big chance to get this race done.
Peaceful Way is 2 for 7 in her career, finishing 1st, 2nd, 6th, 3rd in her previous four outings. Four races back, Peaceful Way beat Lovielee by 2 lengths for a $16,100 purse.
Since then, Peaceful Way has been fine with two attempts in the top-3. In her last attempt, she showed 3rd for a $19,000 purse. That wasn't bad and Peaceful Way drops in class.
Lets Take It Izzy is a two-time winner through eight races. She has finished 4th, 1st, 2nd in her last three outings.
Lets Take It Izzy defeated R Averie Lynn by 1 ½ lengths for a $19,000 purse. She was unable to follow up, but was in good form again on December 1 to place 2nd behind La Castiglione by ¾ lengths for $15,600.
Race 4
(1) Regal Holiday
+300 (3/1)
(2) Thejigisup
+600 (6/1)
(4) Its Over
+1200 (12/1)
(5) Pellegrini
+1000 (10/1)
(7) Broadway Ruckus
+800 (8/1)
(8) Chapel of Dreams
+500 (5/1)
Post Time: 1:48 p.m. EST
Distance:6 Furlongs
Purse:$14,500
Race 4 is a $14,500 event covering 6 furlongs on the dirt. Regal Holiday and Swiftwish should be considered for a win bet.
Regal Holiday has finished 7th, 3rd, 7th, 8th, 3rd in five attempts. He showed 3rd on December 8 with a decent bid in his last outing.
Regal Holiday showed 3rd for a $14,500 prize on December 8. That was a good look for Regal Holiday, as he came through after going 8th on October 1.
It was a nice improvement in form for Regal Holiday after struggling at Gulfstream Park. In another assignment at Tampa Bay Downs, look for Regal Holiday to have a chance at this level.
Swiftwish is winless in three events, going 5th, 6th, 2nd. He showed improvement recently as well.
Swiftwish placed 2nd behind Volbeat by 1 ½ lengths for a $14,500 purse. This was after a drop in class from $26,000.
He looks the most comfortable at this level and should have a strong chance versus this type of field on Wednesday.
Race 6
(2) Striking It Lucky
+1000 (10/1)
(3) Mr. Einstein
+1000 (10/1)
(4) Sunny Saint
+2000 (20/1)
(5) Pharoah Fancy Pant
+800 (8/1)
(7) Super Edgar
+600 (6/1)
(8) Skydiving
+1500 (15/1)
Post Time: 2:48 p.m. EST
Distance: 1 1/16 Miles
Purse:$13,500
Race 6 goes for 1 1/16 miles on the dirt for a $13,500 purse. Look at Skillful and Khozando should do some good in this race.
Skillful is a one-time winner through five outings. The colt has finished 6th, 2nd, 6th, 1st, 11th in five events.
He was a winner two races back on October 13 in a nice effort at Parx. Skillful beat Call Me G Q by a head for $350,000.
However, his form dropped on December 3 in his next assignment at Gulfstream Park. Skillfil couldn't keep pace and fell to 11th in a $24,000 assignment.
Khozando is 1 for 14 and is seeking his first win since November 14, 2020. In his latest outing, Khozando placed 2nd behind Katheryn's Joy by a neck after a transfer from Gulfstream Park.
Prior to that loss, Khozando finished 7th in a $24,000 race. The drop in grade helped nicely. Remaining in the same class, expect Khozando to have a big chance in this one.
His value makes him the best option in Race 6.