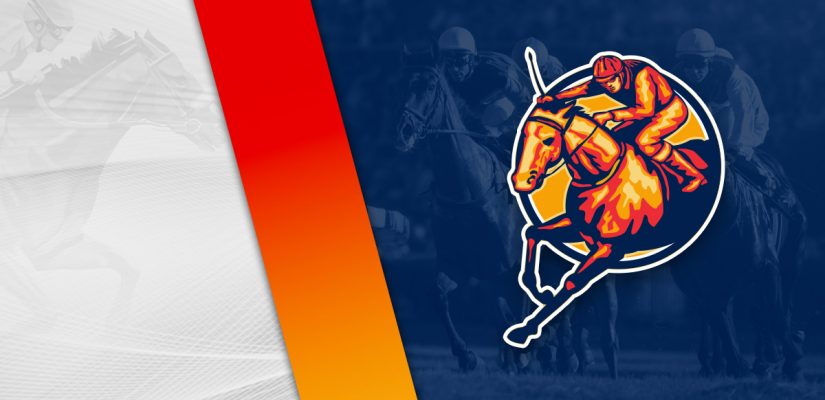 We move to Wednesday where there's a healthy sample size of action on the racetrack. There are nine racecourses available for betting at BetOnline between the afternoon and evening. The evening cards on Wednesday can be found at Charles Town, Penn National Race Course, Sam Houston Race Park, and Turfway Park. The rest have post times that are scheduled for the afternoon.
There is a big race in the pipeline coming up soon, with the running of the $1,000,000 Rebel Stakes on Saturday at Oaklawn Park. There aren't any races to note on Wednesday, but at least we're back to a decently sized card. Monday and Tuesdays aren't exactly the best for horse racing action. Gulfstream Park is the biggest name on the schedule Wednesday.
$25 Risk-Free Horse Racing Bet!
I'm not feeling so hot about Gulfstream Park, but another Florida track, Tampa Bay Downs, looks like it could be a money maker. Tampa Bay Downs has nine races planned for a total of $166,650 in prize money. Head below for our free Tampa Bay Downs picks for March 10, 2021.
Race 3
(1) Beautiful Diva
+1500 (15/1)
(3) Treasure Trails
+2000 (20/1)
(4) Remarkable Silver
+1500 (15/1)
(6) Shedancesforfate
+250 (5/2)
(9) Bahamian Moon
+600 (6/1)
(10) Eclectic Soul
+300 (3/1)
Post Time: 1:16 p.m. EST
Distance:1 Mile
Purse:$16,600
In our first selection at Tampa Bay Downs, Race 3 is a $16,600 event covering a mile on the turf. Ten horses are expected to run on the grass, with Eclectic Soul and Shedancesforfate horses to keep close to you on the shortlist. Eclectic Soul is winless in five outings, going 4th, 7th, 4th, 3rd, 9th in five trips on the turf.
In the best effort of her career, Eclectic Soul showed 3rd on January 16 in a $22,500 event. She was unable to follow up in strong form, finishing 9th in a $26,000 event. The performances triggered a class drop to $16,600 on Wednesday. This is one of the easiest races that Eclectic Soul has been entered in her career, so solid results are expected to follow here. Shedancesforfate is winless in 13 races, but is in good form and found consistency.
Since December 2, Shedancesforfate has gone 2nd, 3rd, 2nd, 3rd in her previous four outings. Two races ago on January 16, she placed 2nd behind Cloud Ten by 2 ½ lengths for a $22,500 purse. That was tougher than this race. In her most recent showing, Shedancesforfate showed 3rd in a $26,000 event. Despite the solid effort, she's going to slide down in class looking for an easy win. It's not going to be an automatic win, but a better chance than the rest to win in Race 3.
Race 5
(1) No Way Jose
+200 (2/1)
(2) Lady Fatima
+600 (6/1)
(3) Catsoutofthebag
+250 (5/2)
(4) Here Comes Jackie
+800 (8/1)
(5) Chick's Shadow
+1000 (10/1)
(6) Alexandra Kay
+1200 (12/1)
(7) Duchess of Sussex
+400 (4/1)
Post Time: 2:15 p.m. EST
Distance:1 Mile
Purse:$27,250
Race 5 is the feature race of the day at Tampa Bay Downs. It will consist of a mile for a $27,250 purse. I'm looking at Duchess of Sussex and No Way Jose to get the win in this event. Duchess of Sussex is coming off a strong performance on February 6 with a win after struggling a month prior. She finished 8th in a $22,750 race on January 10, and then defeated Niceno by 1 ¼ lengths in a $23,750 event. The improvement was night and day for Duchess of Sussex, but for a $275,000 horse, this has been a disappointing career.
Overall, Duchess of Sussex is 2 for 9 in her career, with one stakes appearance on July 4 in the $50,000 Christina Stakes (Black Type). Duchess of Sussex ran well to place 2nd behind Trickle In by a nose. As you can see, she has talent, but incredibly inconsistent. Following that performance, Duchess of Sussex went 6th, 8th, 1st. No Way Jose, on the other side of the gate, stands a good chance of stealing the show in Race 5.
No Way Jose has finished 3rd, 7th, 1st, 4th in her previous four trips, so inconsistent as well, but competing in much better events. The Irish bred No Way Jose won on April 19 in a $46,000 assignment. She defeated Cariba by 1 ¼ lengths. In her most recent, No Way Jose was 4th in a $48,000 assignment. Down to a $27,250 race on Wednesday, her claims are strong on Wednesday afternoon.
Race 8
(1) Glory Roll
+500 (5/1)
(2) Nowitna River
+800 (8/1)
(3) Lady Breanna
+200 (2/1)
(4) U Know I B Lion
+1000 (10/1)
(5) Bustin Hearts
+300 (3/1)
(6) Offlee Irish
+1500 (15/1)
(7) Marching In
+1200 (12/1)
(8) Lights Down Low
+600 (6/1)
Post Time: 3:48 p.m. EST
Distance:6 Furlongs
Purse:$17,100
Race 8 at Tampa Bay Downs is a 6-furlong event on the dirt for a $17,100 purse. Nowitna River and Lady Breanna are hot at the moment, and likely where you should be looking to find a winner. Despite a 8/1 runner, Nowitna River is in nice form and looking for a hat-trick on Wednesday. That said, she is getting upped in class after the two wins.
Overall, she is 11 for 38 in her career, with results of 3rd, 4th, 3rd, 1st, 1st in her last five entries. She is coming off back-to-back wins on January 9 and February 19. Nowitna River beat Exceed the Goal by a neck, and then followed up to beat Mast Cove by 2 ¼ lengths at the $12,000 level. This is going to be tougher for Nowitna River, but at 8/1 odds, might be worth a look.
Lady Breanna is on a heater with four straight wins from December 12 to February 17. In her most recent win, Lady Brenna beat Queen Roller with ease by 5 ¼ lengths easily in a $14,000 event. That was too easy, as was the $14,850 race prior to that win. The slight class hike to a $17,100 race is certainly justified. I would side with Lady Brenna to win once again on Wednesday.