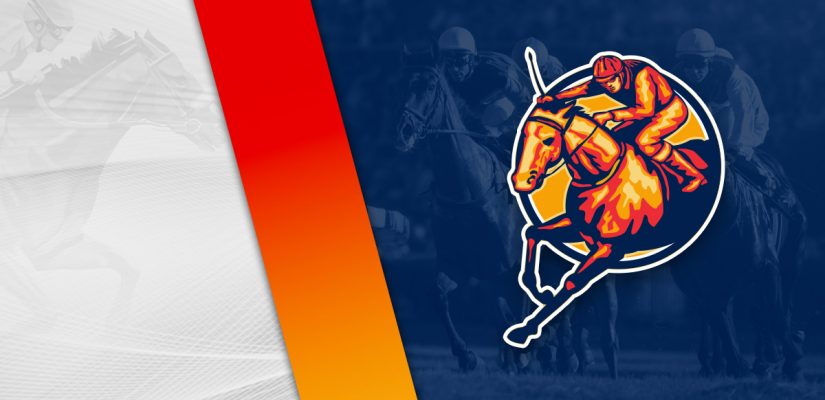 Back to the racetrack on Monday afternoon at Thistledown and Finger Lakes Racetrack. This isn't a stakes day, but there are going to be winning horses on the dirt and turf. Thistledown and Finger Lakes are both eastern timezone racecourses.
Next Breeders' Cup Challenge Series Race
The $1,000,000 Haskell Stakes (Gr. 1) is at Monmouth Park on July 23. This is one of the most highly anticipated races of the summer. The $400,000 Bing Crosby Stakes (Gr. 1) follows the next weekend at Del Mar.
Thistledown has eight races on the dirt worth $167,300 in prize money. Head below for our best Thistledown picks on July 11, 2022.
Race 2
(1) Thanksdad (1A) Zarosha
+250 (5/2)
(2) Big Time Flirt (2A) Tanner
+1000 (10/1)
(3) Johns Big Red
+600 (6/1)
(4) Nosey Power
+350 (7/2)
(5) March Magic
+160 (8/5)
(6) Dash of Fire
+1200 (12/1)
The second race at Thistledown is a $20,300 event covering 6 furlongs. Nosey Power and March Magic are the most likely types to have a chance in Race 2.
Nosey Power is winless in eight attempts, finishing 7th, 4th, 4th in his previous three assignments. In his latest attempt, Nosey Power finished 7th for a $33,900 prize on May 31.
Prior to that trip, Nose Power finished 4th on May 21 for a $17,000 purse. He is going to need more if he wants to win on Monday, but should get involved.
March Magic doesn't have a win in 19 career starts. The gelding could have the solution this afternoon.
March Magic most recently finished 3rd in back-to-back outings on June 14 and June 29. In his latest effort, March Magic showed 3rd for a $33,900 prize. He did the same a race earlier.
A class drop to $20,300 looks like a good spot for March Magic to get into the winner's circle.
Race 3
(4) Bourbonwithginger
+500 (5/1)
(6) My Glory
+1200 (12/1)
Race 3 is a $29,700 event covering 6 furlongs on the dirt. This looks like a race for Caltha and Blue Sage to show up well for a chance at winning.
Blue Sage is 2 for 15 and finished 1st, 5th, 2nd in his previous three attempts. In her most recent attempt, Blue Sage defeated Gray Royality by 2 ½ lengths for a $28,000 purse on June 14.
That is more like it after finishing 5th on March 1 in an earlier event for a $25,900 assignment. Caltha should have a big chance against Blue Sage.
Caltha is 2 for 13 and the most consistent runner in this one. She's finished 2nd, 5th, 1st in her previous three outings.
Three races back, Caltha beat Jail House Code by 3 lengths in a $25,500 event on September 14, 2021. That was a good trip and she is coming off a pretty strong performance on May 25.
Caltha placed 2nd behind Purity by 1 length for a $29,700 event on May 25. Despite the loss, another run like that should be sufficient versus this field.
Race 7
(1) Tiz Thirsty
+2000 (20/1)
(2) Golden Temple
+300 (3/1)
(3) Lucky Quarters
+250 (5/2)
(4) Opulent Ways
+800 (8/1)
(7) Carol's Royalty
+350 (7/2)
Race 7 is a $12,200 event covering 5 ½ furlongs on the dirt. Look at Talkback and Lucky Quarters as serious contenders to find a winning trip.
Talkback is 9 for 29 and will need something more to get into the winner's circle. In her latest attempt, Talkback finished 4th in a $12,200 event on June 27.
The mare should appreciate this company better, though. She could have a chance from the outside. It may require Lucky Quarters stumbling, though.
Lucky Quarters is 7 for 18 and finished 5th, 5th, 1st, 1st, 1st, 1st in her previous six outings. Three races back, Lucky Quarters won her fourth straight with a $17,600 win by a half-length.
In her latest showing on March 8 at Mahoning Valley, Lucky Quarters finished 5th for a $20,400 purse. That was too tough, but all the way down to $12,200, this should be a winnable event.