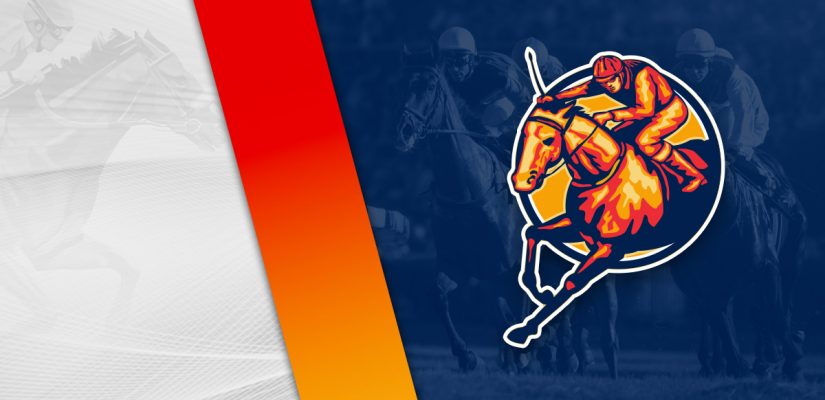 It's race day on the track across the country. There are plenty of options from the smaller and mid-tier racecourses. Belmont Park and Churchill Downs are not racing on Wednesday, but the opening of the summer meet at Saratoga looms.
Saratoga returns tomorrow and there is stakes action on the opening card. The $175,000 Schuylerville Stakes (Gr. 3) headlines the racing at Saratoga.
Our first stop on Wednesday is at Thistledown in Ohio. Thistledown has nine races worth $233,300 in prize money. Head below for our best Thistledown picks on July 13, 2022.
Race 2
(2) Ma Moo Power
+450 (9/2)
(3) This Man Can
+800 (8/1)
(4) Funny Bachelor
+350 (7/2)
(5) Charlee's Magic
+300 (3/1)
(6) Dream Prizes
+600 (6/1)
The second assignment at Thistledown covers 5 ½ furlongs for a $22,400 purse. Look for Charlee's Magic and Reanimate to deliver strong work this afternoon.
Charlee's Magic is 10 for 45 and finished 2nd, 4th, 1st in his previous three attempts. Three races back, he beat Rosco P. Coltrane by 1 length in a $17,400 assignment.
In his most recent attempt, Charlee's Magic placed 2nd behind Reanimate by 4 ½ lengths for a $22,400 purse. Reanimate looms on the track for Charlee's Magic again.
Reanimate is 17 for 63 overall and 1st, 4th, 6th in his previous three races. In his latest race, he beat Charlee's Magic after dropping in class.
Remaining at the same winnable level with a rematch against Charlee's Magic, Reanimate should be the best.
Race 5
(1) Goodbyellowbrickrd (1A) Boss Bear
+300 (3/1)
(2) Gone Rogue
+500 (5/1)
(3) Bad Little Beast
+450 (9/2)
(4) Royal Dragoon
+350 (7/2)
(5) Irish Unity
+250 (5/2)
(6) Wise Khozan
+1000 (10/1)
Race 5 covers a mile on the dirt for a $29,700 purse. Goodbyellowbrickrd and Irish Unity should be the top contenders to nail this assignment.
Goodbyellowbrickrd is 2 for 14 and should have a good chance at following up with back-to-back wins. In his most recent attempt, Goodbyeyellowbrickrd beat Night Time Ruler by 1 ½ lengths in a $28,000 event.
This was after finishing 5th, 5th, 5th in three races back that win. He finished 5th on April 28 in a $28,000 event. There was an improvement in form, but everything went right for him on June 22 in the win.
Irish Unity is 2 for 10 and looking for better after showing 3rd in back-to-back races. He has stakes experience and should handle a $29,700 assignment.
In his latest start, Irish Unity showed 3rd after weakening late. This looks easier, though, so expect Irish Unity to be a strong contender.
Race 6
(1) Miss Over There
+2000 (20/1)
(2) Shelley's Gem
+600 (6/1)
(3) Queenofcatniphill
+300 (3/1)
(4) Backsplash
+500 (5/1)
(5) Mariposa D'oro
+1000 (10/1)
(7) Companys Coming
+800 (8/1)
(8) Divine Martha
+450 (9/2)
Race 6 is a 5 ½ furlong event for $20,000 this afternoon. Queenofcatniphill and Maliced should be tough runners in the sixth at Thistledown.
Queenofcatniphill is 7 for 28 and coming off a hat trick on June 28. The mare is coming off a 1 ¼ length win for a $20,000 prize.
She looked good on May 31 as well, with a $13,500 win by 3 ¼ lengths. Expect Queenofcatniphill to have a chance for another win on Wednesday.
Maliced is 9 for 35 and could be ready to go back to the winner's circle. From November 1 to April 26, she either won or placed 2nd in eight straight trips.
In her latest start, Maliced finished 5th in the $250,000 Lady Jacqueline Stakes. That wasn't bad work given the difficulty.
He beat Backsplash by 6 ¼ lengths for a $17,600 purse on April 2. Back closer to that level, expect Maliced to be too good for this field.