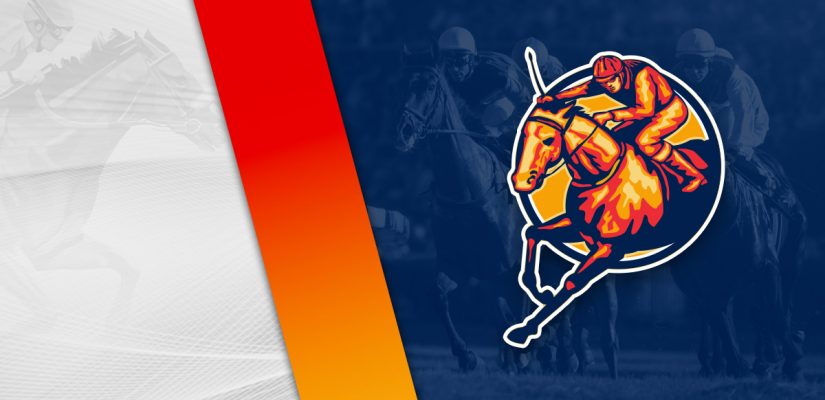 It's a good day to be a horse racing fan in New York. Racing is back in Saratoga Springs for the summer. Saratoga takes to the track to open their summer meet on Thursday afternoon.
We are in Saratoga Springs for the opening card at
Saratoga Race Course
. Thistledown in Ohio also has a racecard that we're going to dive into this afternoon.
Thistledown has eight races worth $194,575 in prize money on the card. Saratoga has almost a million, so it doesn't compare in that regard, but we just want winning ponies. Head below for our best Thistledown picks on July 14, 2022.
Race 1
(1) Montauk Cove
+180 (9/5)
(2) Smart Ride
+400 (4/1)
(3) Powerful Moon
+1500 (15/1)
(4) Kosciusczko
+500 (5/1)
(5) The Cookie Man
+250 (5/2)
(6) Ruling Empire
+600 (6/1)
We'll get started at Thistledown with the opener, a $18,000 event covering 5 ½ furlongs on the dirt. Race 1 should feature Montauk Cove and The Cookie Man at the wire.
The Cookie Man is 8 for 51 and has some weight behind his name in the first at Thistledown. He's finished 2nd, 4th, 4th in his previous three races going into this afternoon.
The gelding is coming off a solid performance on July 4, placing 2nd behind Fortunate Friends by 6 lengths in a $21,700 event. A drop to $18,000 should help.
Montauk Cove is 11 for 60 and finished 2nd, 2nd, 2nd, 1st in his previous four attempts. He nailed a $16,000 event on December 11. Montauk Cove got there by 6 ¾ lengths to draw free. After that performance, he went up in class and still held his own.
He's placed 2nd in three in a row since then, most recently placed 2nd behind Last Drop of Wine by a half-length in a $32,000 assignment. Down to $18,000, this should be his to win.
Race 4
(1) Mister Mobil
+300 (3/1)
(2) Diamonds Enjoy
+1200 (12/1)
(3) Totellyouthetruth
+200 (2/1)
(5) Firsthand Justice
+500 (5/1)
(6) Morestride
+250 (5/2)
Race 4 covers 6 furlongs on the dirt for a $29,700 purse. Consider looking at Totelllyouthetruth and Morestride as leading players to go the distance.
Totellyouthetruth is 5 for 46 and has shown something decent recently. He's finished 5th, 3rd, 3rd in his previous three attempts.
In his latest start, Totellyouthetruth was 5th for a $29,700 purse on June 25. Prior to that one, he showed 3rd on May 31 for a $25,600 prize.
Morestride should have a strong presence from the outside. No. 6 is a successful horse, with 8 wins in 16 attempts since his debut in 2020.
He's 1st, 4th, 1st, 1st in his previous races, with the one loss a stakes race. After finishing 4th in the $100,000 Best of Ohio Babst, he came back to beat Play Ball by a half-length in a $41,500 assignment on June 21.
In two other wins this year, Morestride got it done in a $40,900 and $41,500 race. This $29,700 start shouldn't give him too many problems.
Race 6
(1) King Andres
+300 (3/1)
(4) Jack's Dream
+250 (5/2)
(5) At the Beach
+350 (7/2)
(6) Tracking Gold
+1200 (12/1)
(7) God's Will Be Done
+600 (6/1)
The sixth event at Thistledown covers a mile for a $12,200 purse. King Andres and Jack's Dream are contenders to go to the winner's circle.
King Andres is 2 for 28 and finished 3rd, 3rd, 5th in his previous three attempts. He showed 3rd in his latest performance in a $14,000 event.
That was a decent attempt after King Andres showed 3rd on June 7 for a $14,000 prize as well. Jack's Dream is the most likely to give King Andres problems.
Jack's Dream is a two-time winner, finishing 1st, 3rd, 6th, 1st in his previous four races. In his latest start, Jack's Dream beat At the Beach by 6 ¼ lengths for $11,800.
That was too easy for Jack's Dream. He was coming off a decent showing in 3rd on June 7, and then a few weeks later took off. If Jack's Dream repeats his last effort, this should be another big win for him.