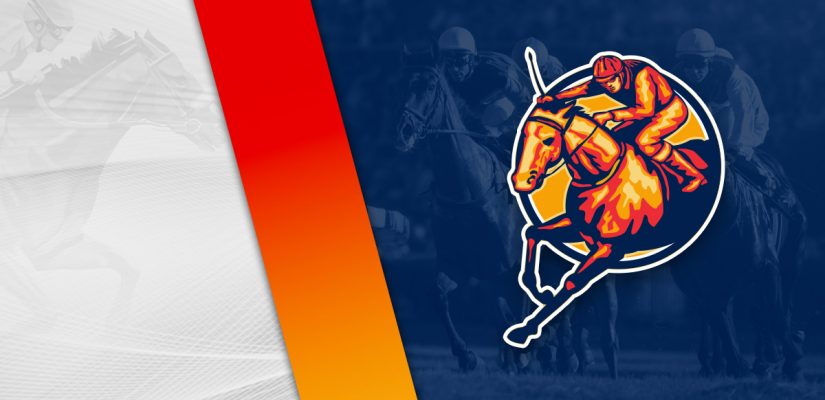 Horse racing should attract a good handle again this week on Tuesday. Without a Major League Baseball card, more bettors will give horse racing a look. There is the All-Star Game tonight, but there are far more horse racing events to handicap on the card.
We're handicapping three cards today. It was a profitable day yesterday after a slow start at Finger Lakes. The Horseshoe and Mountaineer Park both worked out well with no losses.
Finger Lakes and Thistledown are up first this afternoon. Thistledown has eight events worth $172,100 in Ohio. Head below for our best Thistledown picks on July 19, 2022.
Race 1
(1) Tell Me a Secret
+400 (4/1)
(2) Poolside Cocktails
+160 (8/5)
(3) Street of Jewels
+600 (6/1)
(4) Yaquesita
+1500 (15/1)
(5) Justasmalltowngirl
+200 (2/1)
(6) Hush Gorgeous
+1200 (12/1)
The first race at Thistledown should be a competitive event between Justasmalltowngirl and Poolside Cocktails.
Justasmalltowngirl is winless in seven attempts, with a better chance likely in this one Tuesday afternoon. The filly is 3rd, 7th, 6th in her latest three trips.
She showed something in her latest attempt on July 4. Justasmalltowngirl showed 3rd in a $11,300 assignment on July 4. That was an improvement after finishing 7th for $26,400 on June 25.
Running in another lower event should put her in contention. Poolside Cocktails doesn't have a win in 11-career starts. She has been coming on hard since May.
The filly most recently placed 2nd behind Half Legend by ¾ lengths for $11,300 on July 4. She was 1 ¾ lengths ahead of Justasmalltowngirl. Not bad after placing 2nd behind Skirts Kid in a $13,100 event.
No. 2 is likely the best in the opener at Thistledown.
Race 2
(2) Carol's Royalty
+800 (8/1)
(4) Golden Nole
+250 (5/2)
(5) Immaculate Heart
+350 (7/2)
The second at Thistledown is an $18,500 event covering 2 furlongs. This is a short sprint on the dirt, which should include Golden Nole and Opeongo in the stretch run.
Golden Nole is 5 for 32 and finished 2nd, 2nd, 3rd, 1st in her previous four assignments. Four races back, Golden Nole beat Immaculate Heart by a nose for $18,500 on May 3.
That was a nice effort and is still in good form recently. The mare most recently placed 2nd behind Phonemyposseagain by 1 ½ lengths for a $18,500 prize.
Opeongo is 17 for 45 and feeling hot going into this event. She has finished ahead at the wire in three straight attempts.
In her latest trip, she beat Cinque Amore easily for a 5-length win on June 15. This was an easy $28,000 effort after winning on June 6.
In that performance at Mountaineer Park, Opeongo beat Tel Aviv by 1 ½ lengths in a $12,400 event. The jump in class to $28,000 didn't hurt. I don't see an $18,500 event bothering Opeong, either.
Race 4
(1) Kadesh (1A) Rosas Way
+300 (3/1)
(2) Longlivejustice (2A) Lazarus Project
+350 (7/2)
(3) Youvesaiditall
+800 (8/1)
(4) Doctor Lee
+450 (9/2)
(5) Fortunate Friends
+250 (5/2)
(6) Cabertross
+600 (6/1)
Race 4 is a $21,700 event covering 6 furlongs on the dirt. This one likely puts Longlivejustice and Fortunate Friends ahead at the wire in the fourth at Thistledown.
Longlivejustice is 5 for 25 and likely has to get close in Race 4. The gelding has finished 3rd, 4th, 5th in his previous three outings.
He most recently showed 3rd on July 12 in a $29,700 assignment. That was a strong effort after finishing 4th in the same class on June 25.
Fortunate Friends is 12 for 42 and has done nothing but run well since March. In his previous three races, Fortunate Friends finished 1st, 2nd, 1st.
He beat The Cookie Man by 6 lengths for a $21,700 purse on July 4. That was his fourth win in five races. The only loss was placing 2nd behind Star Hawk by a half-length for $20,000 on June 14.
This looks like his race if he's interested in going on Tuesday.