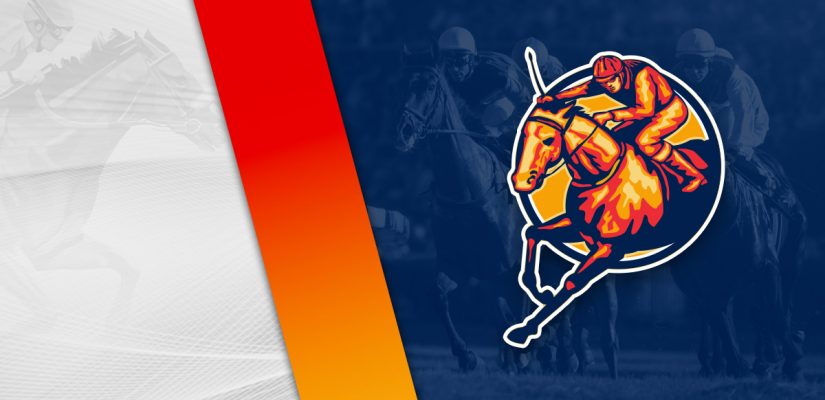 We're back on the racetrack looking for another profitable day on Monday. It was a positive weekend on Saturday and Sunday. We hope to find more winning horses this afternoon.
Success At Saratoga and Mountaineer Park
King Angelo was the big winner for us with a 7/2 payout at Saratoga. Two of our horses at Mountaineer were scratched, but the lone pick ended up winning. The Haskell didn't go as planned on Saturday at Monmouth, though still a profitable afternoon in New Jersey.
Our first look this afternoon is at Thistledown this afternoon. Thistledown has $176,400 in prize money available on this card. Head below for our best Thistledown picks on July 25, 2022.
Race 6
(1) Tonkawa Springs
+500 (5/1)
(2) Cry Macho
+1000 (10/1)
(3) Bourbon Talking
+800 (8/1)
(5) Temple Titan
+400 (4/1)
(6) Greenridge Thunder
+350 (7/2)
(7) Drinksonthebeach
+1500 (15/1)
(8) Hang Tight
+600 (6/1)
The sixth at Thistledown is a $28,000 event covering 6 furlongs on the dirt. Greenridge Thunder and Released are highly regarded in Race 6 at Thistledown.
Greenridge Thunder has finished 1st and 7th in two career starts at Churchill Downs. As a rookie, Greenridge Thunder finished 7th in a $54,000 assignment.
He followed up to show a big improvement on June 29. Greenridge Thunder beat Southern Sense by 2 ½ lengths for a $30,000 purse.
Released is a one-time winner in 17 attempts in his career. In his last three attempts, Released placed 2nd.
In his most recent, Released placed 2nd behind Centsofwander by a head for a $28,000 purse on July 6. This was after doing the same on June 16 by 2 ¾ lengths at the wire. If he keeps on, look for Released to win at a reasonable price.
Race 7
(1) Ferenheit
+2000 (20/1)
(3) Sweet Lemon Drop
+500 (5/1)
(5) Henry the Cat
+600 (6/1)
(6) Biscuits and Grits
+250 (5/2)
(7) Tiz a Rush
+1200 (12/1)
Race 7 is a $28,000 event covering 6 furlongs on the dirt. Look at Brig and Biscuits and Grits to get involved in the stretch trip.
Biscuits and Grits is 4 for 27 and came close in his last two assignments. He placed 2nd behind Making Me Crazy by a neck for a $28,000 purse on June 16.
In his latest start, Biscuits and Grits came back to do the same in the same class by a neck. Biscuits and Grits is getting closer and must be considered in this class.
Brig is 5 for 13 and has stakes experience. He's finished 6th, 1st, 7th in his previous three races and down in class after failing in a stakes race.
Two races back, Brig beat It's Official by 5 ½ lengths for a $28,500 purse. That was impressive, so he went up to the $100,000 Best of Ohio Babst.
It didn't go as well for 6th, but back down to $28,000, this is very winnable.
Race 8
(1) Highly Explosive
+1200 (12/1)
(2) Angel Wings
+600 (6/1)
(3) Wolfie's Princess
+350 (7/2)
(4) Wortherweightngold
+250 (5/2)
(5) Mobil Meister
+450 (9/2)
(7) Inedible Image
+1000 (10/1)
Race 8 is a mile on the dirt for a $38,400 purse. Wolfie's Princess and Wortherweightngold should have the call in the stretch run to go on well.
Wolfie's Princess is 2 for 10 and finished 6th, 6th, 1st in her previous three attempts. The filly defeated Sure Fire Ready by 10 lengths for $33,700 on April 11.
In her latest showing, she finished 6th in the $75,000 Cincinnatian Stakes on July 1. Expect much better with the class drop. Wortherweightngold is likely to give Wolfie's Princess a big test.
Wortherweightngold was a winner two races ago for a $35,800 purse by 1 ¼ lengths. In her latest start, she placed 2nd behind Perfectingtheview by 2 ½ lengths for a $38,400 prize.
It should be a good battle, with Wortherweightngold likely winning out at a mile.