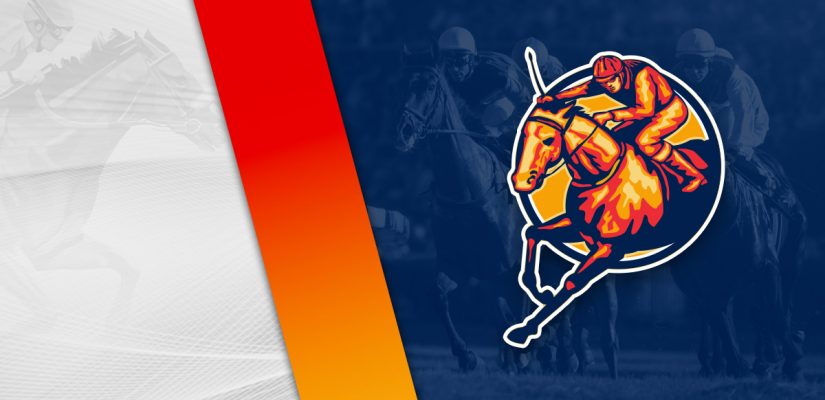 The Wednesday card on the racetrack provides us with more horse racing picks this afternoon. It's a day for lower-tier racecourses to have a chance to run without the bigger players involved. We had a winning day at Finger Lakes Racetrack, while the Horsehoe in Indiana didn't run because of excessive heat.
BACK TO BELMONT FOR THE DERBY
The $1,000,000 Belmont Derby (Gr. 1) is on the docket for this weekend. It's a big day at Belmont, which also includes the $700,000 Belmont Oaks Invitational (Gr. 1) for the girls. Both events are on the turf on Saturday.
Our first look on Wednesday is at Thistledown in Ohio. Thistledown has eight races worth $191,100 in prize money. Head below for our best Thistledown picks on July 6, 2022.
Race 1
(1) Cant Buy Cool
+500 (5/1)
(2) You're Out
+300 (3/1)
(3) Buckititlewave
+350 (7/2)
(4) Mustang Willie
+250 (5/2)
(5) Rollin On Tequila
+450 (9/2)
(6) Big Stock Winner
+2000 (20/1)
(7) Flint Corn
+1200 (12/1)
The opener at Thistledown is a $17,000 event covering 5 ½ furlongs. You're Out and Mustang Willie are sure to get involved in the final furlong.
You're Out is coming off the first win of his career. He has one win in 11 attempts. In his winning trip, You're Out beat Danes Heart by 4 ½ lengths for a $17,000 purse.
That was a nice effort from You're Out after finishing 9th on April 28 in a $33,900 assignment. The class drop helped and he's in another $17,000 event today.
Mustang Willie is 3 for 26 and should have a better time in this one. He's finished 4th, 3rd, 4th in his previous three outings.
In his latest start, Mustang Willie was 4th in a $20,800 event. That was tougher than this event. Another run like that and Mustane Willie should be in a position to win against easier competition.
Race 4
(1) Prospective Forum
+500 (5/1)
(3) Quarintina
+1200 (12/1)
(5) Lucky to Have Me
+1500 (15/1)
(6) Jail House Code
+180 (9/5)
(7) Perfectingtheview
+350 (7/2)
Race 4 covers 5 ½ furlongs on the dirt for a $31,400 purse. The likely contenders are Purity and Jail House Code. Both should have a decent price at post time.
Purity has figured out how to win recently. She is 3 for 6 and looking for a hat trick following back-to-back wins on April 26 and May 25.
In her latest performance, she beat Caltha by 1 length for a $29,700 prize. Well done after a win by a nose for a $28,000 purse.
Jail House Code is 3 for 17 and 2nd, 5th, 1st, 3rd, 3rd, 1st in her previous six attempts. Note that she's finished in the top-3 in 10 of her previous 11 races.
She is coming off a solid run on June 7 in a $31,400 event, finishing a half-length behind Command Strike. Three races back, she won a $26,400 assignment by 6 lengths in an easy victory.
Command Strike is a quality horse, so the loss there wasn't a surprise. However, Jail House Code should be the best on Wednesday afternoon.
Race 5
(1) Show Sliding Home
+250 (5/2)
(2) Kole Man Can
+800 (8/1)
(3) Who Can Win
+1500 (15/1)
(4) Powers Out
+2000 (20/1)
(5) Plate It Up
+300 (3/1)
(6) Blistering Pakshi
+1000 (10/1)
(7) Grand Strategy
+350 (7/2)
(8) El Mezcalito
+450 (9/2)
Race 5 covers 5 ½ furlongs for a $17,000 purse. Plate It Up and Show Sliding Home are leading contenders to get to the winner's circle.
Plate It Up has finished 2nd, 7th, 2nd in his previous three starts. The gelding most recently placed 2nd behind Ridge West by 7 lengths in a $17,000 event.
That was fine, but Ridge West was much the best. Overall, Plate It Up is 3 for 27, with his latest win back in 2020. He's winless in 12 races since then.
Show Sliding Home is 10 for 56 and finished 5th, 6th, 4th in his latest three trips. That doesn't look good, but dropping in class for easier terms in this one.
He most recently finished 5th in a $20,800 event on June 14. This was after finishing 6th on May 3 for a $25,600 purse.
Despite the losing lately, Show Sliding Home should benefit from the inside on the rail and dropping in class to $17,000.