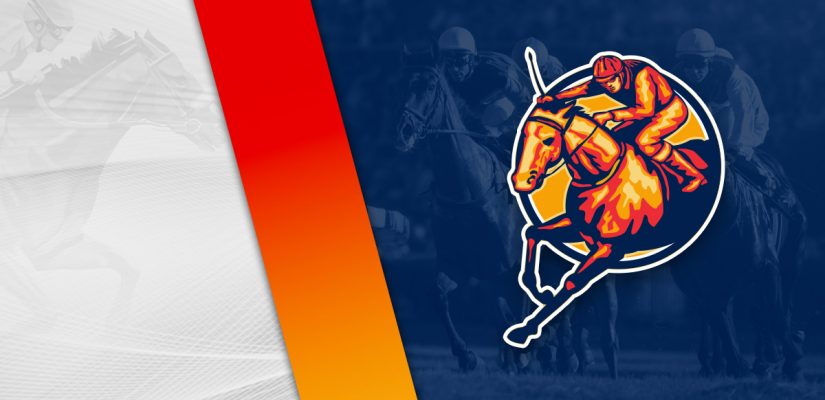 After another profitable afternoon on Wednesday afternoon, we're back on the racetrack looking for more winning horses. We're inching closer to the Belmont Derby (Gr. 1) at Belmont Park this weekend. That's a million-dollar Grade 1 event on Saturday.
PROFITS AT THISTLEDOWN AND THE HORSESHOE
It was a winning day in Ohio and Indiana. The big winner was Game Boy Benny at 2/1 in our final pick at the Horseshoe in Indiana yesterday afternoon.
For our first plays on Thursday afternoon, we're going back to Thistledown for more selections. Thistledown has eight races worth $200,250 in prize money. Head below for our best Thistledown picks on July 7, 2022.
Race 3
(1) I'm Jac'd
+1200 (12/1)
(2) Haughty Praise
+2000 (20/1)
(3) Glimmerglass
+1500 (15/1)
(4) Starliteslew
+500 (5/1)
(5) Sassy Power
+250 (5/2)
(7) Seeking the Money
+180 (9/5)
We will start with Race 3 at Thistledown this afternoon. Contenders on the shortlist are Sassy Power and Seeking the Money. Both should get involved in the final furlong.
Sassy Power is coming off a race under sloppy conditions at Thistledown on June 7. It was a disappointing bid for Sassy Power across 6 furlongs, but at 5/1, she wasn't expected to do that much.
That said, Sassy Power came through nicely at 6/1 to place 2nd on May 30. That was a fast track and Sassy Power appreciated the conditions more.
In her previous five attempts, Sassy Power is 4th, 2nd, 6th, 3rd, 6th. This should be slightly easier, but she's running in a similar class.
Seeking the Money is the one that should put pressure on Sassy Power. This filly is more of a consistent type with more expectations.
She has finished 4th, 2nd, 3rd, 3rd in her previous four attempts. It was a good trip from Seeking the Money two starts back on June 7.
Seeking the Money held her own to place 2nd behind Faithful Solution in a close call at the wire. Sassy Power was in that race as well, finishing 4th. In a rematch, expect Seeking the Money to have the edge again.
Race 4
(1) Wicked Warrior
+160 (8/5)
(2) Hooked a Goodwin
+350 (7/2)
(3) You're to Blame
+200 (2/1)
(4) Time to Shoot
+250 (5/2)
(5) Tip Sheet
+2000 (20/1)
The fourth at Thistledown goes for a mile and 70 yards on the dirt. This allowance race is worth $28,000 in Race 4. You're to Blame and Wicked Warrior should be in leading form.
You're to Blame is a veteran that opened his career back in 2016 at Monmouth Park. Since then, he's primarily been involved at Belmont Park, Saratoga, and Aqueduct.
In his last trip, You're to Blame finished 4th at Keeneland in a tough event with a top prize of $42,840. He was 4th of 5 runners, so it wasn't the best run in April.
Having said that, You're to Blame won at Belmont in February and scored nearly $60,000 over Backsideofthemoon. He closed at 3/1 and won the wide-open event.
Expect a transfer to Thistledown to do a lot of good for You're to Blame. Wicked Warrior from the inside is going to be lurking, though.
Wicked Warrior has five wins in 12 career starts. He always seems to be involved no matter the test. In his previous five runs, he's finished 2nd, 4th, 1st, 1st, 1st. In his latest start, he just missed out on a top prize of $18,585.
You're to Blame isn't going away, but Wicked Warrior should have just enough from the inside.
Race 7
(1) Passionfortreasure
+450 (9/2)
(3) Here Comes Jigs
+800 (8/1)
(4) Ever Wonder
+300 (3/1)
(5) Circus Rings
+250 (5/2)
(6) Totally Obsessed
+500 (5/1)
Race 7 is a $28,000 assignment covering 6 furlongs on the dirt. Circus Rings and Ever Wonder should be in the mix at the wire.
Circus Rings is in good form going into Thursday. The mare is 2nd, 2nd, 1st, 2nd in her last four outings and is a consistent option.
She has been lightly used since a win last August. Circus Rings cleared for an impressive $62,999 score. After that performance, she placed 2nd in back-to-back events, most recently for a top prize of $47,250 in October.
Ever Wonder is coming off a layoff, too. She hasn't raced since December. Like Circus Rings, Ever Wonder was in good shape, finishing 2nd, 2nd, 1st in three races.
Before going on a break, she finished 2nd, 2nd, 1st at Mahoning Valley and Thistledown. She just missed out on winning $19,090 in her latest start in December.
Circus Rings makes sense, but I like Ever Wonder's form in workouts and there is better value to be had on the No. 4 at Thistledown in Race 7.