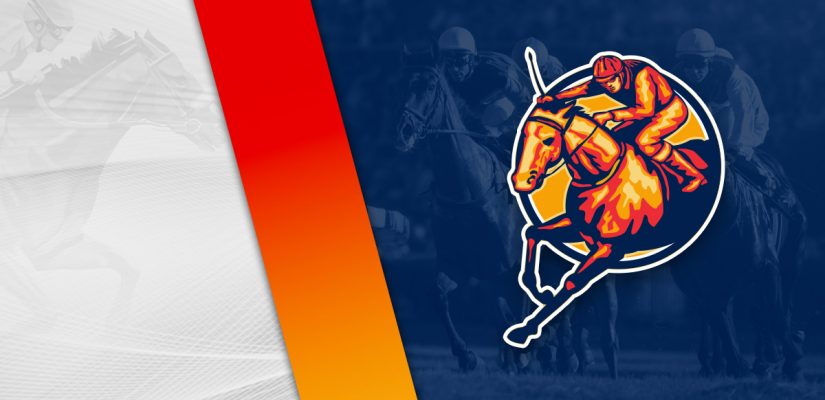 We're back for more horse racing picks on Wednesday afternoon. It was a success on Tuesday at Parx and the Horseshoe Indianapolis.
We nailed the early Daily Double at the Horseshoe and two of three winning horses in Philadelphia. It's hard to argue with those results.
The Belmont Stakes is on next weekend on June 11 at Belmont Park, but unfortunately for organizers and NBC, there isn't a Triple Crown bid.
Our first look on Wednesday afternoon is at Thistledown. Thistledown has eight races worth $152,100 in prize money. Head below for our best Thistledown picks on June 1, 2022.
Race 1
(1) Pistol Packin Bos
+450 (9/2)
(2) Fortunate Gina
+250 (5/2)
(3) Grazia Who
+800 (8/1)
(6) Shore of Edon
+350 (7/2)
The first race at Thistledown is a $17,400 event covering 5 ½ furlongs on the dirt. Fortunate Gina and Bay Magic should look strong in this one.
Fortunate Gina is 6 for 39 and she's consistent in her career. She has finished in the top-3 in 15 straight performances.
It was a winning trip for Fortunate Gina in a $17,400 event on March 9. The mare finished 3rd, 2nd, 3rd in her next three races.
She most recently showed 3rd for an $18,300 prize on May 7. That was fine and another run like that should put her in contention. For better value, Bay Magic could be the better bet, though.
Bay Magic is 2 for 18 and 5th, 6th, 2nd, 1st in her last four. She won a $17,100 race on March 23, then 2nd, 6th, 5th.
In her latest trip, Bay Magic finished 5th in a $17,900 event on May 18. That wasn't her best, but she's capable of much better in this field.
Race 3
(3) Good Alternative
+350 (7/2)
(4) Jilly From Jersey
+400 (4/1)
Race 3 sets up nicely for Easy Eyes and Courtly. These two are the main players of the third at Thistledown.
Courtly is 3 for 19 and she is 2nd, 8th, 6th, 8th in her previous four attempts. In her latest trip, Courtly placed 2nd behind Shelley's Gem by 2 ¼ lengths in a $14,400 event.
That was a fine attempt after finishing 8th on April 24 for a $29,000 purse. The class in drop helped a lot and the filly is down further to $12,600.
Easy Eyes should be a tempting play from the inside. The No. 1 is a threat and in good form, finishing 3rd, 1st, 1st in her previous three trips.
The mare is coming off a 3rd place showing in a $14,400 race. Easy Eyes struck in back-to-back events on April 26 and May 9.
In the first win, she beat Black Kettle by 1 ½ lengths for $12,6000. She followed up with a 2-length $14,400 win, again at Thistledown. Back down to $12,600, Easy Eyes is a good option from the inside rail.
Race 5
(1) Sundrenched
+350 (7/2)
(2) Charm of the City
+600 (6/1)
(3) Manhattan Lady
+800 (8/1)
(5) Velvet Sami
+400 (4/19/2)
(6) Princess Tiznow
+450 (9/2)
(7) Pali's Reward
+600 (6/1)
Post Time: 2:50 p.m. EST
Distance:1 Mile
Purse:$11,800
Race 5 is a mile for an $11,800 purse this afternoon. Look closely at Sundrenched and Publicist to be willing contenders in the fifth event.
Sundrenched is 4 for 49 in her career and finished 5th, 4th, 4th in her last three races. She is coming off 5th on May 4 in a $15,500 assignment.
That was a fine attempt up in class after finishing 4th in a similar race on April 20. Her speed rating could be better, but this drop to $11,800 should put her on the map in the final furlong.
Publicist is 13 for 68, with this veteran mare going in the right direction recently. She finished 2nd, 3rd, 4th in her last three attempts.
In her latest go, Publicist placed 2nd behind Daring by 1 ¾ lengths in a $12,200 assignment. That was solid work after showing 3rd for $14,400 on May 9.
This race looks right for Publicist and should put her close with a good chance of winning.