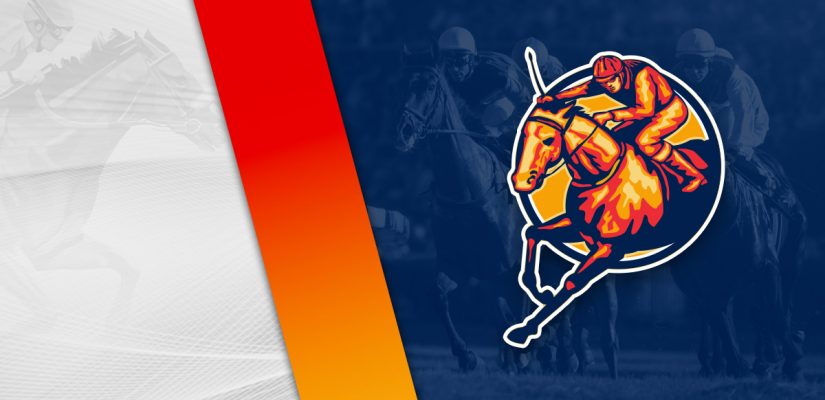 Back to regularly scheduled programming this week after a Belmont Stakes weekend. There wasn't a Kentucky Derby upset in this one, as Rich Strike failed to get involved in the stretch.
Mo Donegal kicked free as the only horse to close as a favorite to win in the three Triple Crown races. Besides the big upset from Rich Strike, it was a forgettable Triple Crown season.
Overseas at Ascot Racecourse, there is a big meet happening next weekend. It's one of the biggest horse racing days on the horse racing calendar.
We're at Thistledown and Finger Lakes to open the week. Thistledown has eight races worth $196,400 in prize money in Ohio. Head below for our best Thistledown picks on June 13, 2022.
Race 2
(1) Chillin Lady
+250 (5/2)
(2) Dream to Win
+600 (6/1)
(4) Talk Dirty
+400 (4/1)
(5) Natalia's Temple
+1200 (12/1)
(6) Julie Bird
+200 (2/1)
The second race at Thistledown is a $12,200 event covering 6 furlongs. Consideration for Chillin Lady and Julie Bird could be the answer in Race 2.
Julie Bird has 2 wins in 21 events in her career. The filly is 8th, 7th, 4th in her previous three races. She finished 8th for $20,000 in her last attempt after finishing 7th on April 15 for a $17,000 prize.
When she most recently won, Julie Bird struck in a $24,000 race on October 21. Her form has dropped since then, and she'll need easier conditions at $12,200 to be competitive.
Chillin Lady is coming off a 6 ½ length $11,800 win on May 21. That was more like it after finishing 8th on March 19 in a $16,000 event.
The mare recorded the best speed figure of her career in her last attempt. If she's in that shape again in this one, expect Chillin Lady to return to the winner's circle.
Race 5
(1) Custom Jewerly
+2000 (20/1)
(2) No Twowaysaboutit
+300 (3/1)
(3) War Moon
+1200 (12/1)
(4) Truly Inclusive
+250 (5/2)
(6) Penniesanddimes
+1000 (10/1)
(7) Angel Wings
+800 (8/1)
(8) Lucky Penny Rose
+400 (4/1)
Post Time: 2:50 p.m. EST
Distance:1 Mile
Purse:$35,800
Race 5 is a mile on the dirt for a $35,800 purse. Consider playing My Pie and Truly Inclusive for win bets in Ohio.
Truly Inclusive is a one-time runner and winner. She made her debut on May 12 and got home with a $33,900 win.
Truly Inclusive cleared by 3 ¼ lengths for a $33,900 purse, and should be fine up to this $35,800 assignment. My Pie is going to be a serious threat to her chances.
My Pie is 2nd, 1st in two career starts. She opened up her career with a $31,800 win on April 23.
That was impressive form, with My Pie having a 6-length lead going into the stretch and finishing with a 12-length blowout.
She was unable to back it up with another win, but still did well to place 2nd for $35,800 behind Runlikejackieo by 5 ¼ lengths. At this price, I'm more than willing to play My Pie.
Race 7
(2) Estilo Elegante
+1500 (15/1)
(3) Cause of Love
+1200 (12/1)
(4) Hard to Access
+800 (8/1)
(5) Mobil Lady
+450 (9/2)
(6) Motherwell
+600 (6/1)
(8) Special Beach
+400 (4/1)
Race 7 is a mile for a $28,000 purse. Catabout and Aunt Bee should be ones to watch later in the afternoon at Thistledown.
Catabout is 4 for 19 and finished 2nd, 3rd, 2nd, 8th, 1st in her previous five attempts. She beat High Cupper by 5 ¼ lengths for a $17,400 purse on March 22.
She is winless in four races since then, but placed 2nd behind Right Trappe by 3 ¾ lengths for a $28,000 purse. That puts her back on the map for this race.
Aunt Bee is 4 for 5 and won four straight races from June 2, 2021 to May 19, 2022. After a 2 ¼ lengths win for $24,200, she finished 3rd in the $100,000 Best of Ohio Diana Stakes on June 3.
Not a bad attempt given how tough that race was up in grade. Back down to $28,000 look for Aunt Bee to do damage.