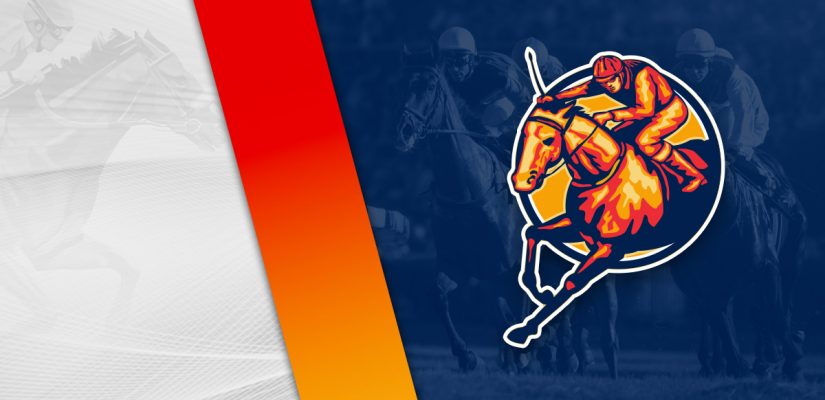 We're back on the racetrack Tuesday afternoon looking for winning horses. Yesterday was a day to throw in the garbage. It's hard to avoid losing days, especially in horse racing which can bring extreme volatility.
After an exciting Epsom Derby and profitable weekend two weeks back, it's back to Europe for a Saturday of big-time racing at Ascot Racecourse this week.
The feature in America this upcoming weekend is at Belmont Stakes with the running of the $250,000 Poker Stakes (Gr. 3). Head below for our best Thistledown picks for June 14, 2022.
Race 2
(1) Judge Head (1A) Mister Mobil
+250 (5/2)
(2) Mustang Willie
+800 (8/1)
(3) Joes a Rockin
+950 (9/2)
(4) Speedy Mobile
+300 (3/1)
(5) Tiger Trail
+450 (9/2)
(6) Show Sliding Home
+350 (7/2)
Race 2 is a 6-furlong event for a $20,800 purse this afternoon. Look at Speedy Mobile and Mister Mobil to be the top players to win.
Speedy Mobile is 12 for 61 in his career and should be a competitor at this level. He has finished 6th, 4th, 4th in his previous three attempts, finishing 6th on November 6 for a $27,500 purse.
Before that trip, Speedy Mobile finished 4th on October 27 in a $24,000 assignment. Following a layoff, expect Speedy Mobile to be more involved.
Mister Mobil is 6 for 31 and coming off a bold bid on June 1. He placed 2nd behind Classic Mo by 6 lengths in a $27,500 event on June 1.
The gelding finished 4th on May 21 in a $40,100 event. After a solid trip at $27,500, Mister Mobil is expected to see him move well down in class. A winning run is likely.
Race 3
(1) Sweet Jill's Jack (1A) Happy Takeover
+450 (9/2)
(4) Chocolate Rabbit
+800 (8/1)
(5) Venture On
+600 (6/1)
(6) Billy Beaucoup
+1000 (10/1)
(7) Cowtown Boss
+500 (5/1)
Post Time: 1:50 p.m. EST
Distance:1 Mile
Purse:$35,800
Race 3 goes for a mile on the dirt for a $35,800 purse. Billy Beacoup and Lone Rock are big players in the third at Thistledown.
Billy Beacoup should be a serious contender to win this afternoon. He's finished 1st, 5th, 10th in his previous three attempts, with a winning trip in his last run on May 31.
The gelding defeated Brilliantbenny by a neck for $33,900 in that one. It was nice improvement for Billy Beacoup, after he finished 5th on May 16 in a $33,900 assignment.
Lone Boy is 2nd, 1st, 2nd in three career races. He notched the first win of his career on May 16. That was a nice $33,900 win by 3 ¼ lengths.
Lone Boy was unable to repeat on May 26 in a $35,800 event, but still in fine form. He placed 2nd behind Catman Jack by ¾ lengths after going into the stretch with the lead.
This assignment looks a tick easier for Lone Boy. He should be the best if he's interested.
Race 7
(1) Looks Good N a Tux
+500 (5/1)
(3) Fortunate Friends
+250 (5/2)
(4) Enjoy Baseball
+800 (8/1)
(7) Warrior's Dream
+450 (9/2)
(8) Silver G T O
+1500 (15/1)
Race 7 is a mile and 70 yards for a $20,000 purse. Look at Star Hawk and Fortunate Friends to have a big presence in this assignment.
Star Hawk is 8 for 39 in his career and in good shape to repeat again after winning two in a row. He is coming off back-to-back wins, with winning form on April 11 and May 18.
In his latest race, Star Hawk beat Longlivejustice by 3 ½ lengths in a $29,700 assignment. Star Hawk defeated Warrior's Dream a month earlier by 2 ¾ lengths in a $25,900 race.
Fortunate Friends is 11 for 40 and has won five straight entries. In his most recent outing, Fortunate Friends beat Looks Good N a Tux by 4 ¼ lengths for $20,000.
That was an easy win after Fortunate Friends cleared on May 12 for a $20,000 prize as well. Remaining in the same class for $20,000, expect Fortunate Friends to be tough to beat again.