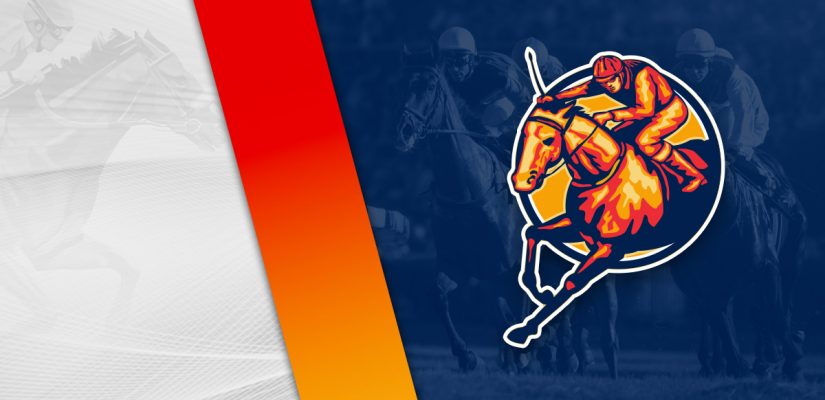 The Triple Crown is in the rearview mirror, so there isn't much in the US until the Breeders' Cup in November. At least popular races for the general public. There is a lot of good racing coming this summer across the country.
We're in the east in New York and Ohio this afternoon.
Belmont Park
and Thistledown are where our pony plays are on Thursday.
Thistledown is putting on a $162,200 show Thursday afternoon. There are right races on the dirt on this card. Head below for our best Thistledown picks for June 16, 2022.
Race 3
(2) Spin Doctor
+800 (8/1)
(5) Funny Bachelor
+600 (6/1)
(6) Crazycantberighted
+400 (4/1)
Race 3 looks worthwhile of playing on Thursday afternoon. Mannford and Galactic should be tough performers.
Galactic is 10 for 39 and finished in the top-3 in six straight races going into today. In his most recent attempt, Galactic placed 2nd behind Mannford by 4 ¾ lengths in a $25,600 event.
Two weeks earlier, Galactic showed 3rd on May 3 in a $25,600 race. He's not going anywhere and remaining in the same class.
Mannford is on a heater with four straight wins. He most recently won on June 3 in a $22,400 assignment. This time a 1 ¼ length win following a $25,600 race.
Mannford looks like the best again on Thursday.
Race 4
(1) All the Best
+450 (9/2)
(2) Rebel Power
+1500 (15/1)
(3) Discreet Energy
+800 (8/1)
(4) I Got Hope
+250 (5/2)
(5) Sheza Pop Star
+600 (6/1)
(6) Lady Abril
+400 (4/1)
(7) Prince Appeal
+1000 (10/1)
(8) Weoiledcat
+350 (7/2)
Post Time: 2:20 p.m. EST
Distance:6 Furlongs
Purse:$17,000
Race 4 is a $17,000 event covering 6 furlongs on the dirt. I Got Hope and Welloiledcat will likely be in the mix at Thistledown.
Welloiledcat has a win in 48 attempts. That victory came well back on September 21, 2021. The mare finished 2nd, 7th, 5th in her previous three trips.
She is coming off a well-ran performance on June 8. Welloiledcat placed 2nd behind Not a Wild Brat by 1 ¼ lengths for $20,800.
I Got Hope is a one-time winner who has finished 3rd, 4th, 2nd, 1st in his previous four races. She sprang free for a $15,000 win on May 26, 2021 by a half-length.
I Got Hope most recently showed 3rd on May 17 for a $17,400 purse. This looks like a big chance and is probably worth considering at a good value.
Race 6
(1) Chaco Spirit
+300 (3/1)
(2) Templeman Alley
+600 (6/1)
(3) Wise Khozan
+1200 (12/1)
(4) Centsofwander
+500 (5/1)
(6) Unclejackomo
+1000 (10/1)
(8) Nephew John
+450 (9/2)
Race 6 is a $28,000 event covering 6 furlongs. Look at Chaco Spirit and Nephew John to compete in the stretch run.
Chaco Spirit is 1 for 8 and looking for his second win since striking in the second of his career. He most recently showed 3rd on May 17 in a $28,000 outing.
That was better than his earlier trip on January 4 at Mahoning Valley in a race. He finished 6th for a $25,900 purse.
Nephew John is looking for more of the same after a strong beginning to his career. The $70,000 gelding had a fine effort on May 17 for a $16,500 purse, showing 3rd in his first start.
He returned a few weeks after a transfer from Mountaineer Park to win at Thistledown. Nephew John defeated Mindship Q by 7 lengths in an impressive display at $26,400.
The No. 8 has to be worth a look from the outside in Race 6.