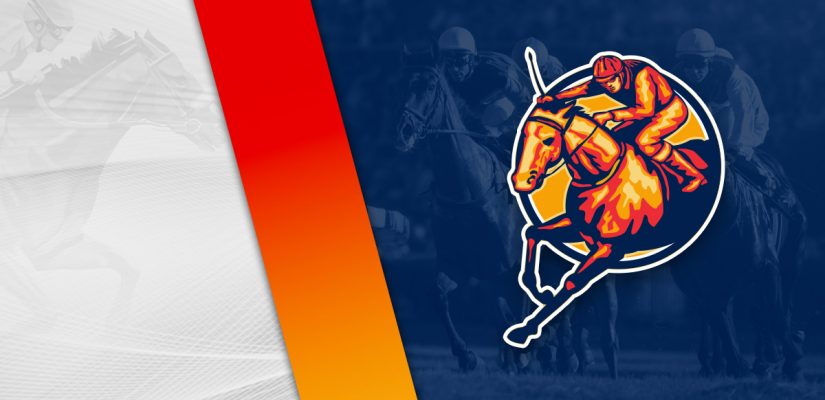 The weekend card is in the books, and we're on to the Monday afternoon card. It wasn't the most eventful weekend, at least in America. All of the biggest action was at Ascot Racecourse in the UK. Big stakes races went on multiple days this past week at Ascot.
Spotlight For Thistledown
Thistledown doesn't have the spotlight too much, but they will have the feature next week. The signature event of the year takes place at Thistledown, with the running of the $500,000 Ohio Derby (Gr. 3).
We're playing Finger Lakes Racetrack and Thistledown on Monday afternoon. Thistledown has eight races worth $196,400 to get the week started. Head below for our best Thistledown picks for June 20, 2022.
Race 2
(1) It's All Cash (1A) Pali's Reward
+250 (5/2)
(4) Manhattan Lady
+350 (7/2)
(5) Sundrenched
+500 (5/1)
(6) Tiz Thirsty
+1200 (12/1)
The second race at Thistledown is an $11,800 assignment covering a mile and 70 yards. Consider playing Publicist and Pali's Reward and Publicist to have a big chance.
Pali's Reward is 4 for 38 and 3rd, 4th, 3rd in her previous three races. In her latest start, Pali's Reward showed 3rd in an $11,800 assignment.
The mare finished 4th for a $17,400 prize on May 18, so the class drop was a smart move. She is going to need greater improvement for a win this afternoon.
Publicist should be tough to beat in this one. The mare is 2nd, 2nd, 3rd in her previous three outings and feeling pretty good.
She has been competitive and should continue on that path Monday. Publicist placed 2nd behind Velvet Sami by a half-length in an $11,800 event.
She was close on May 21 as well, placing 2nd behind Daring by 1 ¾ lengths for a $12,200 prize. Expect her to keep on Monday, with a good chance of doing one better this afternoon.
Race 3
(1) Native Valley
+350 (7/2)
(2) Sister Is Devil
+400 (4/1)
(3) Pasatime
+1000 (10/1)
(5) Island Winter
+250 (5/2)
(6) Seeking Violent
+600 (6/1)
Post Time: 1:50 p.m. EST
Distance:1 Mile
Purse:$11,800
The third assignment at Thistledown should be a good one between Voodooism and Islander Winter. Both are going to have a strong presence in the stretch run.
Voodooism has a win in 21 assignments in her career. The filly has finished 3rd, 1st, 3rd in her previous three races.
She won two races back in a $13,100 event by 2 ¾ lengths. That was a strong performance, but couldn't follow up with another win on May 4.
It was a decent run, though, with Voodooism showing 3rd for $11,800. The $147,000 filly has been a disappointment in her career, but this looks like another competitive trip.
Island Winter has a win in 13 events after getting home two races ago. She's finished 2nd, 1st, 2nd in her last three runs.
Island Winter beat Wicked Valentine by 11 ¼ lengths in a blowout win for $10,500. Too easy. She placed 2nd behind Tuffian by a head for $11,800 in her most recent attempt on May 4.
This looks like a winning performance from Island Winter.
Race 6
(1) R Three Angels
+350 (7/2)
(2) Panamaniac
+1200 (12/1)
(3) Queen High
+450 (9/2)
(4) Here Coems Jigs
+1000 (10/1)
Race 6 is our final selection this afternoon at Thistledown. Expect to see R Three Angels and Christmas be competitive at the front in the stretch.
R Three Angels has three wins in seven attempts with stakes experience. She's run in two stakes races, with an appearance in her most recent appearance on June 3.
The filly showed 3rd in the $100,000 Best of Ohio Norm Barron Queen City Stakes. That was a pretty good effort after winning a $38,400 event on May 24.
R Three Angels cleared by 11 ½ lengths in a quality performance. Back down in class to around that level gives R Three Angels a clear chance.
Christmas from the outside should be a tough customer. She has three wins in seven assignments, with a winning trip two races back on May 18.
Christmas beat Lionistic by 3 lengths for a $38,400 prize in that performance. In her most recent attempt, she placed 2nd behind Candlelight by 4 ½ lengths for a $100,000 purse in the Best of Ohio.
More importantly, Christmas was clear of R Three Angels by 6 ½ lengths. These two foes will likely battle again on Monday, with Christmas prevailing.